DHL FASTEST PIT STOP AWARD
FORMULA 1® DELIVERED BY DHL
More than just stopping
A Formula 1® pit stop is much more than just stopping, changing tires and accelerating away. Perfect planning and absolute precision at breathtaking speed are needed to get it right first time. Pit stops are just one example of how Formula 1 is a team sport.
Outstanding teamwork
The DHL Fastest Pit Stop Award was established in 2015 to recognize outstanding teamwork and performance from the unsung heroes who make a vital contribution to the drivers' success on the track.
Formula 1 Grand Prix de Monaco 2023
Circuit de Monaco
Victory for Max Verstappen and Red Bull, with Sergio Perez as the big loser
"That was the worst weekend I can remember for a long time," said a rueful Sergio Perez after Sunday's race. In last year's Monte Carlo Grand Prix, he had lifted the winner's trophy, but this time around, he didn't even finish in the points. "Everything went wrong and we paid the price for a small mistake of mine in qualifying."
On the other side of the Red Bull garage, there were the usual celebrations as Max Verstappen claimed his sixth win of the season and the 39th of his Formula 1 career, thereby overtaking previous Red Bull prodigy Sebastian Vettel. So far in the 2023 season, Red Bull have won every race, and Max Verstappen has now stood on the top rung in Monaco for the second time, his first victory having come in 2021.
"It was a very difficult race, though," said the two-time world champion in summary. Starting on mediums, Verstappen had to nurse his tires so that he could cover Fernando Alonso on the hard compound. The first laps after rain showers on intermediates also proved difficult. Not as difficult as it was for Fernando Alonso: Aston Martin took a gamble on mediums first in a rain-soaked Monaco.
Max Verstappen also had a few critical moments: "I touched the wall a couple of times, but hey, this is Monaco. When you've got so much of a lead, you don't want to risk too much, but you also don't want to be excessively cautious," Team boss Christian Horner was also delighted with the result: "Winning here is always very special. This is the third Red Bull victory in a row in the Principality and the seventh overall in Monte Carlo. It was hard work: Monaco took everything out of Max today."
Sergio Perez had contrasting fortunes: he was lapped twice by Max Verstappen, had a brush with Lance Stroll's Aston Martin and wrecked his front wing a lap later in a collision with the rear of Kevin Magnussen. The Mexican had to pit multiple times for a change of tires and for repair work. In the circumstances, a higher-placed finish than 16th was not possible. A bitter setback in the battle for the world championship, in which Perez is now 39 points adrift of Verstappen: "I still have hope, but I can't afford another zero!"
On the positive side, one of Perez's five pit stops was the fastest in the race, with no one able to change tires faster than the Red Bull mechanics - from medium to intermediates in 2.15 seconds. As a result, the pit crew from Milton Keynes secured the DHL Fastest Pit Stop Award in Monaco, and the third in the current season. The other three awards went to Ferrari, who came closest with a 2.24-second fast stop for Charles Leclerc. P3 again went to Red Bull for their 2.43-second service of Max Verstappen's car. Pole position, victory and the fastest pit stop: a highly successful weekend for Red Bull Racing.
Season Averages
How the teams' pit stop times improved during the course of the season
Select Teams
Select up to 3 teams.
Formula 1® Logistics Hub
Join us on our biggest season yet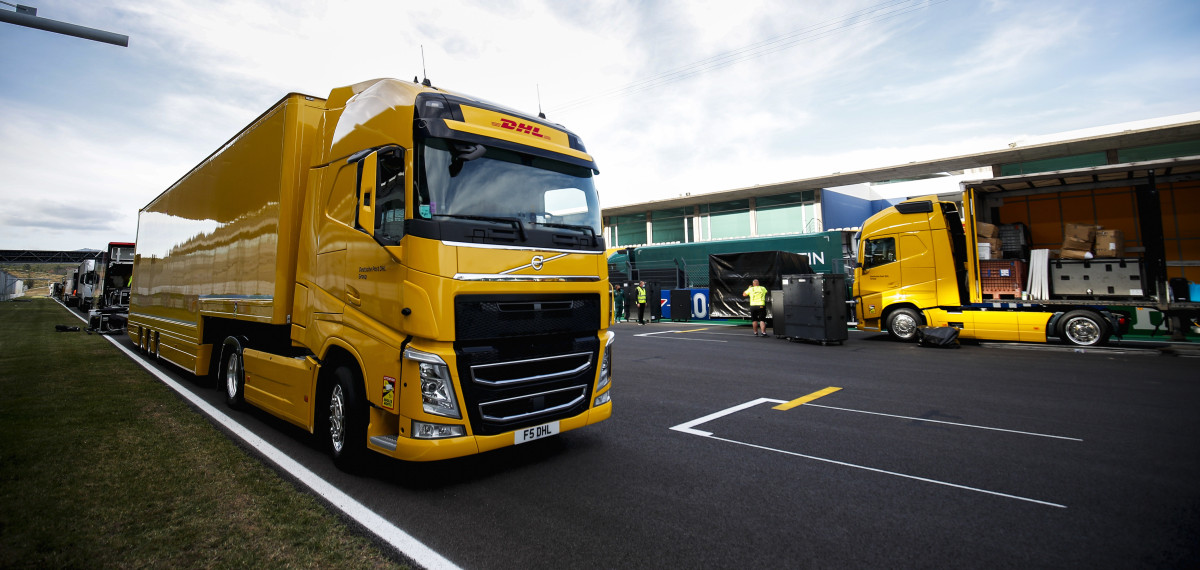 2022 Season
All the stats, facts and figures for the 2022 DHL Fastest Pit Stop Award.