DHL Fast-Track presents Easy Life
New Music. Delivered Together.
DHL FAST-TRACK has returned to Europe for the series' biggest collaboration to date featuring easy life. A unique album launch experience with a one-of-a-kind prize draw, plus a limited-edition vinyl.
To kick off, easy life hosted their sophomore album, "MAYBE IN ANOTHER LIFE…" launch at DHL's partner, Abbey Road Studios, on October 7th 2022. They took over Studio Two with an immersive installation, transforming the space into a furnished home, inspired by the charming visual world of the album.
After the show the band hosted a free prize draw, giving away the "Dream House model" from the album cover to one lucky fan. Delivered directly to the fan's home by DHL Express.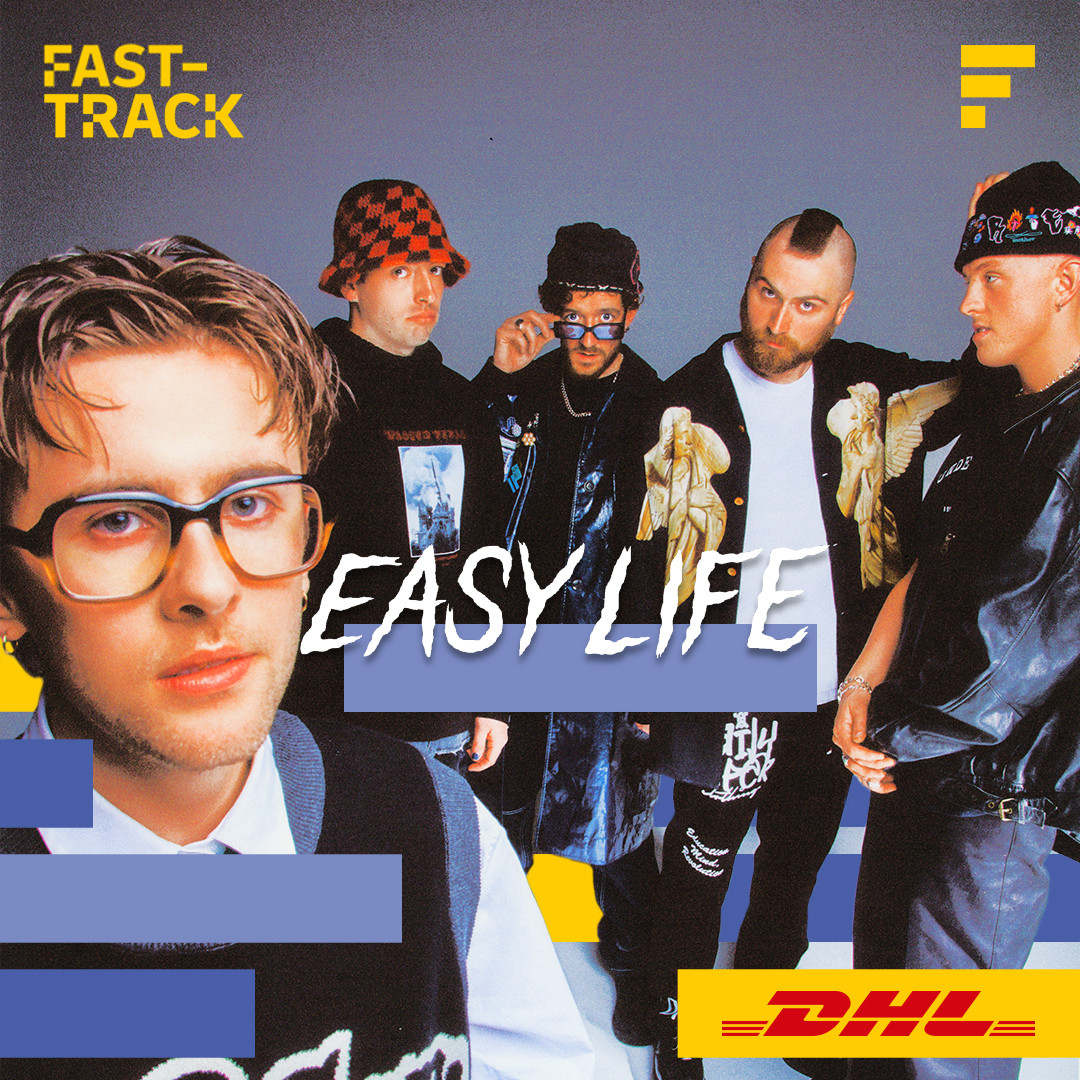 "We're so excited to be part of DHL FAST-TRACK, the collaboration allows us to get closer to our fans and share our music across the world. DHL is powering the logistics of our latest album to ensure it reaches as many people as possible" Murray Matravers, easy life.
WATCH THE ALBUM LAUNCH BTS
Following the album launch, DHL and easy life launched a mini-game, which gave fans another opportunity to win a "Dream House model", as well as limited-edition LPs of the band's album launch performance, cut-to-vinyl at Abbey Road Studios, tour tickets and other thrilling prizes.
Check-out the DHL FAST-TRACK x easy life playlist featuring new music from the MAYBE IN ANOTHER LIFE... album, selected tracks from up-and-coming artists and some of the band's all-time favourite bangers!