DHL FAST-TRACK PRESENTS
EMOTIONAL ORANGES
DELIVERING MUSIC FANS THEIR FIRST-EVER DIGITAL MERCHANDISE
Joining the international DHL FAST-TRACK program is the Los Angeles based enigmatic R&B-Pop duo, Emotional Oranges. Their latest release, "Down to Miami," showcases the duo's soulful sound, sprinkled with intimate and playful lyrics. Fans have played a central role in their meteoric emergence, with their latest projects The Juicebox and The Juice: Vol. I & II garnering over 325+M combined global streams.
Performing from the iconic Capitol Studios in Los Angeles on November 4 at 8pm EST/5pm PT, the DHL FAST-TRACK performance will be the duo's first-ever virtual show. In a world-first, fans will have the chance to experience and win digital and physical limited-edition merchandise designed by the stylish duo and delivered by DHL.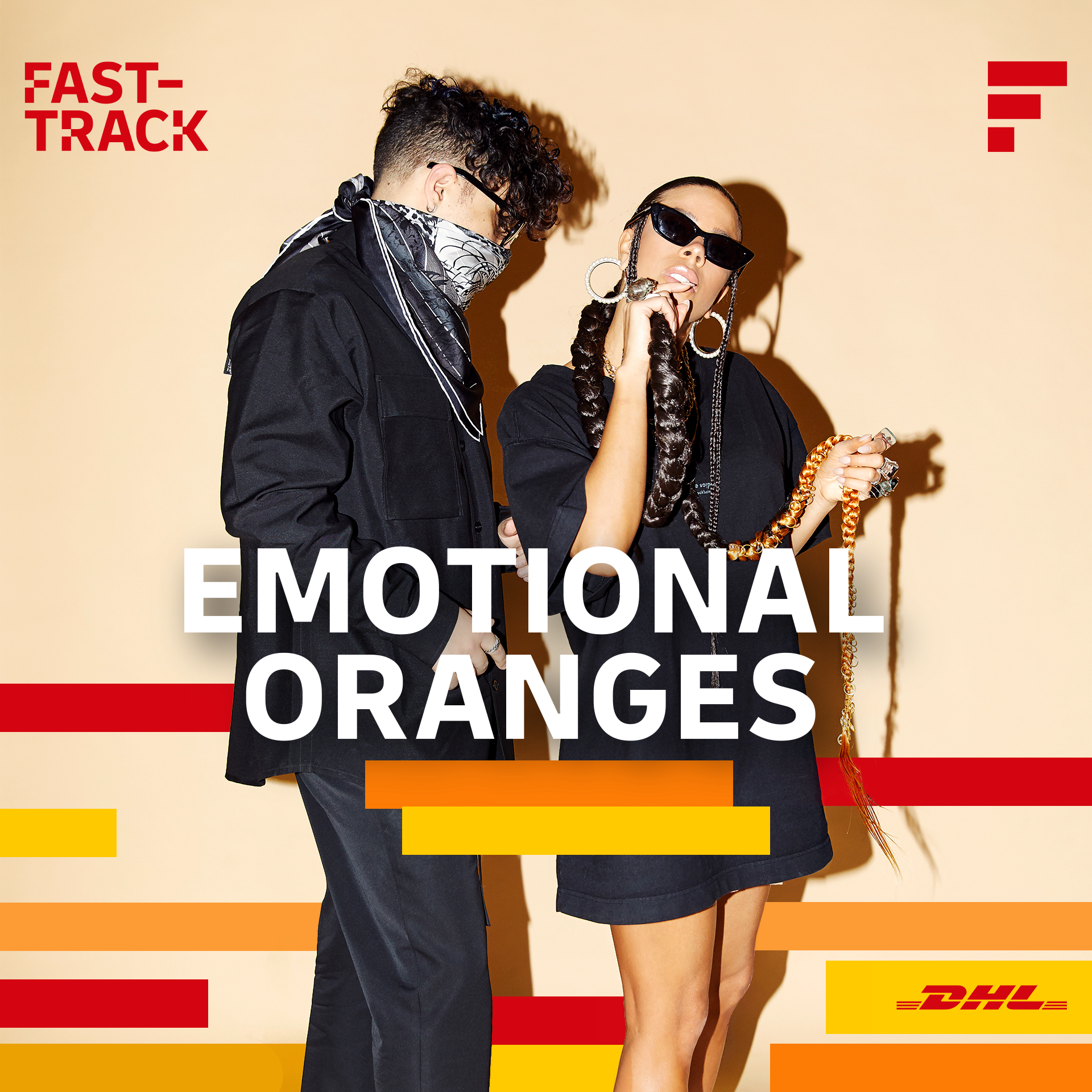 Click here to enter the exclusive merchandise giveaway for a chance to win.
Listen to Emotional Oranges