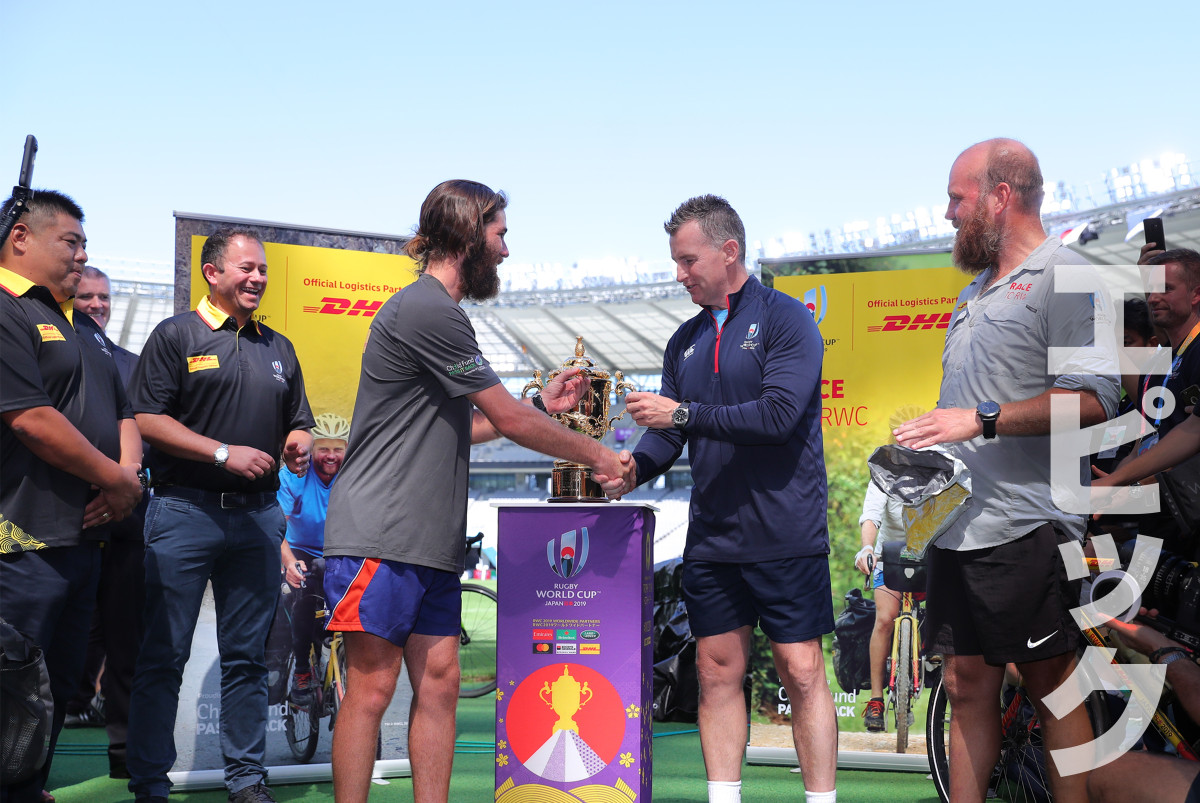 Ron Rutland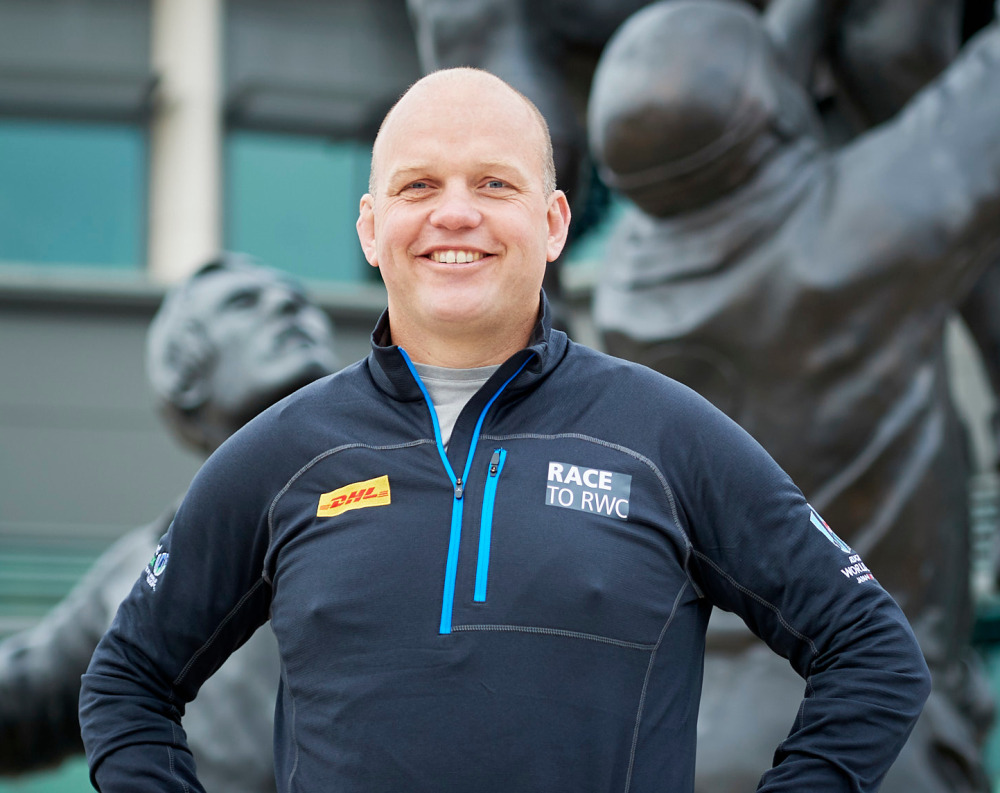 South African Ron Rutland is no stranger to adventure and adversity. The former rugby player and entrepreneur has embarked on not one but two extreme expeditions in his life – a world-first unsupported solo bicycle journey through the entire continent of Africa followed by world-record-breaking hole of golf across the immense, untouched landscapes of Mongolia.
On June 30, 2013, fatter and un-fitter than ever before, having sold his life's possessions, and having not spent more than a handful of nights in a tent before, Ron pedalled down Table Mountain and out of Cape Town to begin a remarkable trek by bike through every country on mainland Africa and parts of Europe on his way to Rugby World Cup 2015 in London. His goal: "to support the Springboks and celebrate health, vitality, mobility, adventure and a special life" – his friend, Lettie, who was fighting cancer and sadly passed away during the trip. Some 27 months, 75 countries and 42,000 km later, a 25-kg lighter Rutland road into London with a passport full of stamps and a lifetime's worth of stories.
The trip would forever change Ron's life, as well as in many ways some of those who have heard and shared in his stories. The incredible humanity and kindness – the best of the human spirit that Ron encountered across such a diverse range of countries and cultures – flies in the face of 'conventional wisdom' and preconceived ideas and perceptions about so much of the world today. Add to that the compassion and generosity of the people around the world who followed what Ron calls "fun(d)raising" and donated to his cause.
After some time spent speaking about and sharing his story, Ron was ready for another adventure. When former Hong Kong rugby player and golfing buddy Adam Rolston suggested doing something with golf, it didn't take much to rope Ron in. The duo decided to golf their way across the vast, rugged expanse of Mongolia to raise money for projects supported by the Laureus Sport For Good Foundation. With Ron carrying the bag and Adam hitting up to 250 shots per day, the twosome walked and hit a golf ball some 2,000 km across the East Asian country in 2017, setting a world record for "The Longest Hole ever played." 
Despite a recent hip replacement, there was a certain sense of inevitability that Ron would find a way to pull it all together again and plot another fun(d)raising expedition. After Mongolia, the Hong Kong Rugby Union appointed Ron as General Manager for Business Development, which exposed the adventurer to more sport for development and the work of so many inspiring rugby projects in Asia. With Rugby World Cup (RWC) coming to Asia for the very first time, Ron saw a once-in-a-generation opportunity to "Race to RWC" to raise money and awareness for RWC's official charity partner, ChildFund Pass It Back.
Ron feels that the organization's incredibly impactful programs in Laos, Vietnam and beyond, their reputation for measurable and tangible outcomes, and the universal support they seem to receive from everyone who is touched by them, either directly or indirectly, makes it an incredible honor to be able to Race to RWC raising vital funds and awareness for the work they do.
James Owens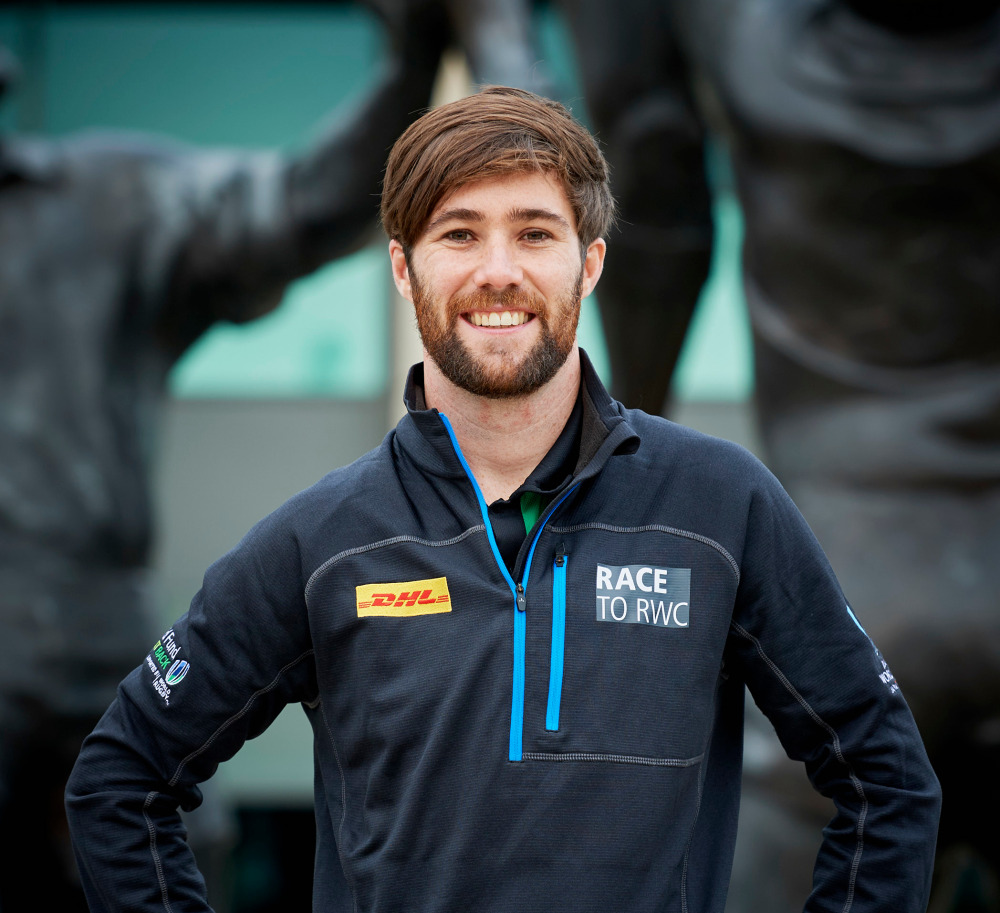 James Owens is passionate about using sport as a tool for social change. In 2015, he joined ChildFund Pass It Back, inspired by the program's commitment to utilizing sport to help children and youth in disadvantaged communities build resilience and face the significant challenges associated with poverty and inequality. He is currently a Regional Operations Officer at ChildFund Pass It Back.
Born and raised in Hong Kong, James has both played and coached rugby. He considers himself fortunate to be a part of ChildFund Pass It Back, where he can combine his love of the game with a passion for development and making a difference. James' role focusses on ensuring program quality, overseeing new country start-ups and managing the program's monitoring and evaluation processes. His work both contributes to the quality and effectiveness of the program on the ground and generates key information to continuously improve it and demonstrate impact.
With Rugby World Cup 2019 taking place for the first time in Asia, James was highly motivated to leverage this opportunity and further boost his organization. A big fan of adventure (and the unknown), the lure of a challenge and the potential to explore and experience new countries and cultures made the chance to join Ron's Race to RWC too much to resist. And by hopping in the saddle himself, James will not only get to explore his own boundaries, he'll also be finding new ways to fulfill his role at ChildFund Pass It Back and make the most out the Race to RWC in support of the program.
James believes that with Ron's experience on the road and his experience in the field, the duo has huge potential to do something really special in 2019.
Posting Guidelines
All communications on DHL-In-Motion.com should be appropriate for a professional community, respecting the diverse views of individuals from different backgrounds. We will review all comments and reserve the right to terminate or restrict access to users account and to delete any content posted through it, without notice and at our discretion, if we deem it to be overly promotional, offensive, or off topic.
All postings become property of Deutsche Post DHL Group.