Als sich Coldplay das Ziel setzte, seine nächste Tournee so emissionsarm wie möglich zu gestalten, brauchte die Band einen Partner, der Erfahrung mit nachhaltigen Logistiklösungen hat.
Deshalb entschied sich die Band Coldplay für DHL als offiziellen Logistikpartner ihrer Music Of The Spheres Welttournee.
DHL ist stolz, Coldplay als offizieller Logistikpartner rund um die Welt zu begleiten, und wird der Band helfen, ihr Ziel einer Senkung der CO2-Emissionen um mehr als 50 Prozent zu erreichen – für eine Tournee, die nicht nur grün ist … sondern auch gelb.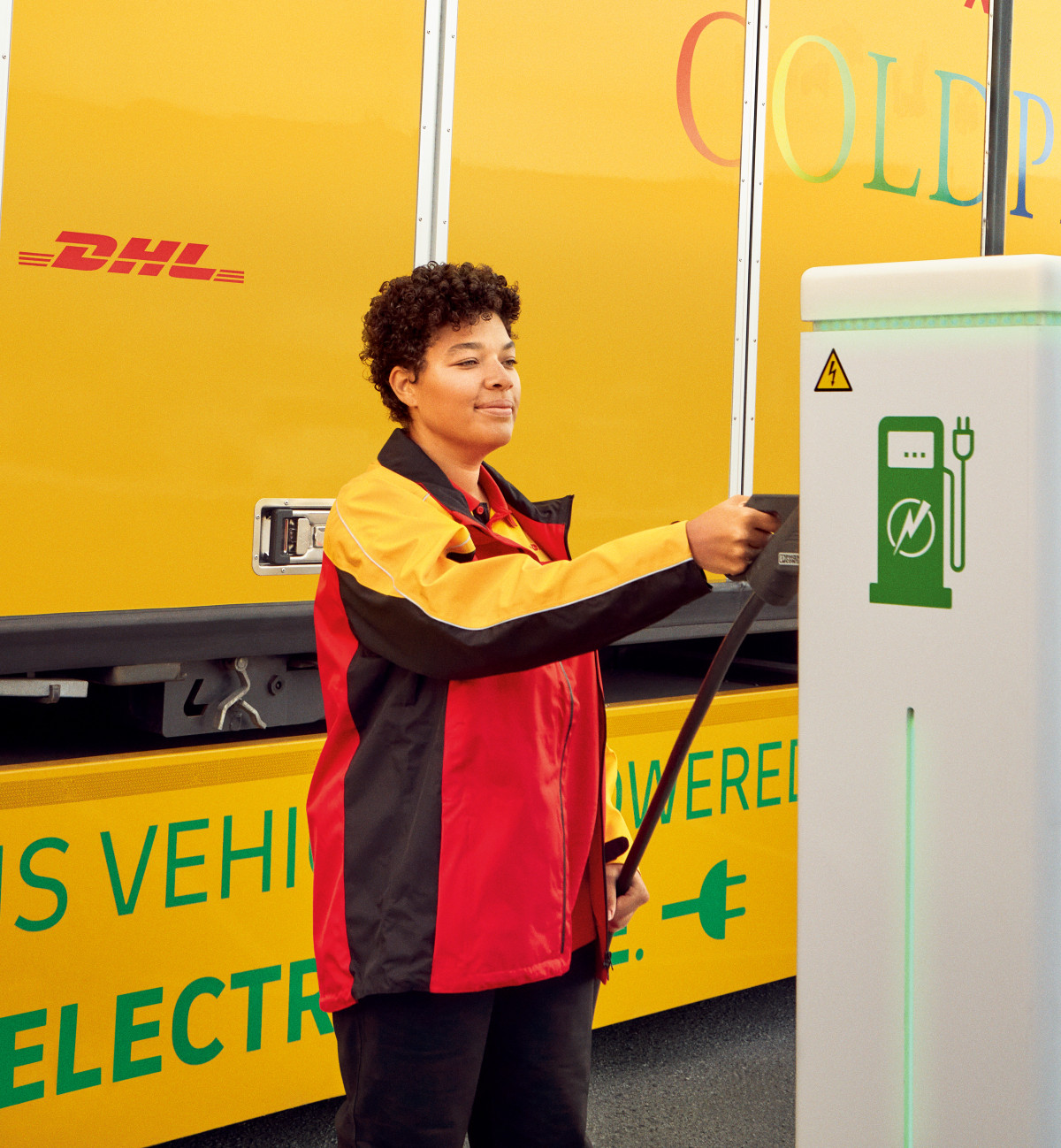 NACHHALTIG TOLLE MUSIK LIEFERN
Als eine der bekanntesten Pop-Rock-Bands der Welt eine nachhaltigere Welttournee plante, wandte sie sich an den weltweit führenden Logistikanbieter.
Dank unser umfassenden Erfahrung mit nachhaltigen Logistiklösungen bieten wir Coldplay einen mehrstufigen Ansatz zur Reduzierung der CO2-Emissionen ihrer Tournee.
Von der Verringerung der Emissionen in der Luft- und Seefracht durch Nutzung moderner Biokraftstoffe über den Einsatz einer Flotte von Elektrofahrzeugen und LKW, die mit Flüssigerdgas aus organischen Abfällen betrieben werden, bis hin zum Emissionsausgleich für den verbleibenden Teil der Lieferkette – unser GoGreen Plus Service bietet der Band innovative Lösungen zur Minimierung der Umwelteinflüsse durch ihre Tournee.
SEHEN SIE SICH UNSEREN NEUEN WERBESPOT MIT COLDPLAY AN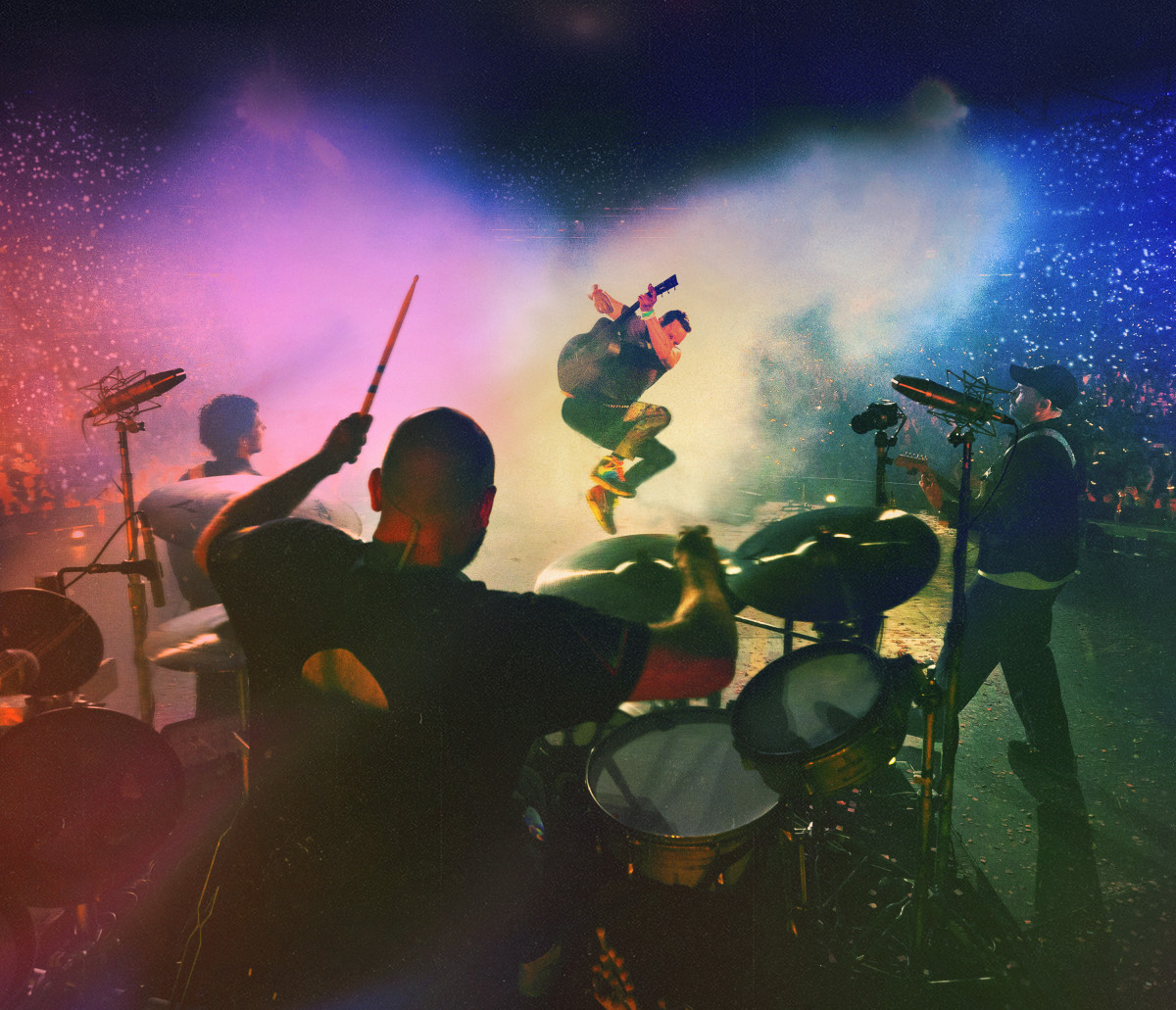 LIVE-MUSIK FÜR DIE GANZE WELT
DHL unterstützt Coldplay für die Dauer seiner Music Of The Spheres Welttournee und hilft der Band, auf möglichst nachhaltige Weise von A über X&Y nach Z zu kommen. Dabei werden wir unseren Ansatz permanent überprüfen, um sicherzustellen, dass wir unsere Versprechen einhalten und unseren CO2-Ausstoß minimieren.
Übrigens lohnt es sich, wieder hier vorbeizuschauen: In einem exklusiven Dokumentarfilm werden wir hinter die Kulissen blicken und zeigen, welche logistischen Herausforderungen mit der möglichst nachhaltigen Durchführung einer Welttournee verbunden sind. Bis dahin – "Viva la Vida".
Finde heraus, wo Coldplay als nächstes spielen werden
UNSERE NACHHALTIGKEITS-STRATEGIE
DHL erhöht das Tempo zur geplanten Dekarbonisierung des Unternehmens. Dazu investiert der Konzern in den nächsten zehn Jahren insgesamt 7 Milliarden Euro (Opex und Capex) in Maßnahmen zur Reduzierung seiner CO2-Emissionen. Die Mittel fließen insbesondere in alternative Kraftstoffe für den Luftverkehr, in den Ausbau der emissionsfreien E-Fahrzeug-Flotte und in klimaneutrale Gebäude.
Auf dem Weg zum bereits seit 4 Jahren geltenden Null-Emissions-Ziel bis 2050 verpflichtet sich das Unternehmen zu neuen, ambitionierten Zwischenzielen und beschleunigt damit seinen Fahrplan zur Dekarbonisierung. So beschließt DHL als Teil der renommierten "Science Based Target initiative" (SBTi) konkrete Ziele zur Reduktion seiner Treibhausgasemissionen bis 2030 im Einklang mit dem Pariser Klimaschutzabkommen.