esports
ESL One Hamburg 2019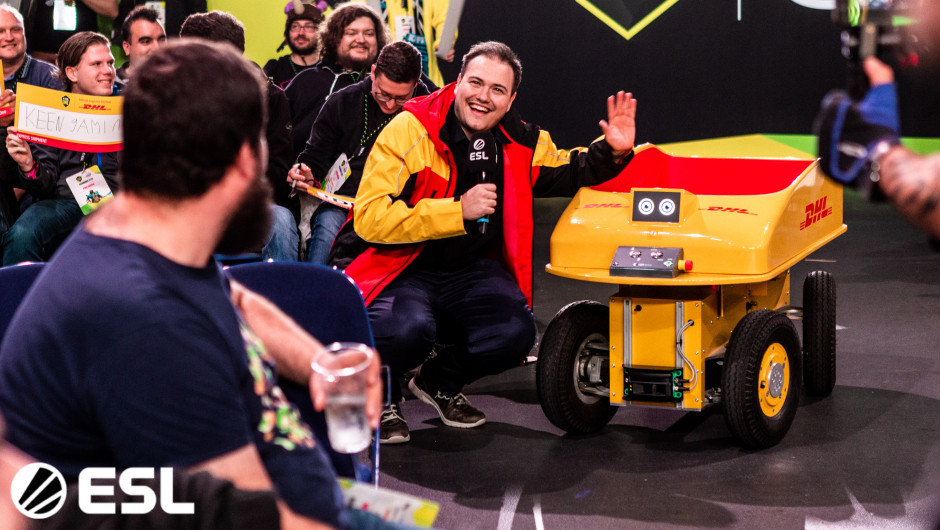 Key Takeaways
Next stop on the itinerary: ESL One Hamburg 2019 (25th - 27th October)
A review of ESL One Hamburg 2018 and a preview of the upcoming event
12 teams battling it out for $300,000 in prize money at the Barclaycard Arena in Hamburg
Dive into the world of Dota2
The teams: Virtus.pro, TNC Predator, Vici Gaming, Ninjas in Pyjamas, Team Liquid, beastcoast, Quincy Crew, Gambit esports, Vikin.gg, Fighting PandaS, Wind and Rain, Alliance
ESL One Dota2 Academy delivered by DHL
Tuesday
OMG! My tires are spinning hot! The action is about to get underway again. This will be the last Dota2 extravaganza of 2019 on the big ESL One show stage. And what better host city than Hamburg? Are you as hyped up as I am? If not, you soon will be when I tell you what's coming up.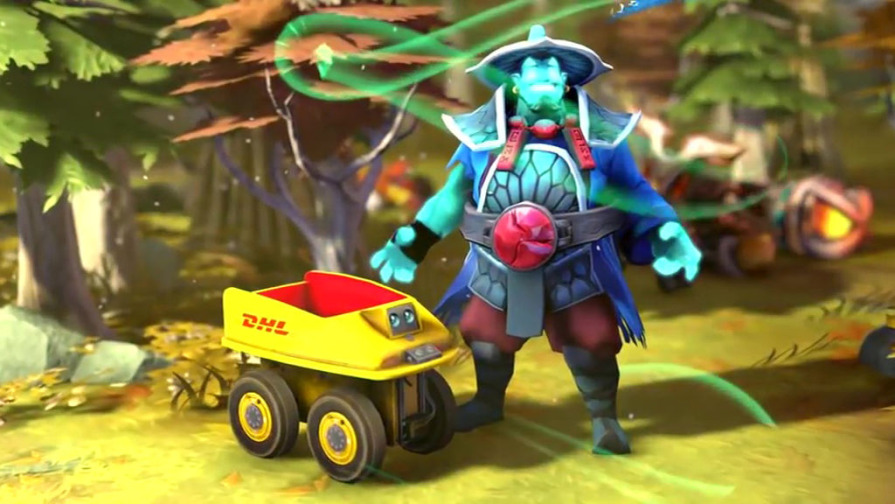 Dive into the world of Dota2
"Dive into the world of Dota2" is the banner headline for ESL One Hamburg 2019. And when I look at the great side-events they have planned, I'm convinced that we are in for a big occasion, including away from the main ESL One tournament.
For the mobile gamers among us, there is the Clash Royale World Championship to look forward to. Also sharing the billing is the inaugural Dota Underlords tournament with a prize pool of €5,000.
But I am obviously also looking forward to the Cosplay Contest and the beautiful and creative costumes that will be on display. Maybe I'll even dress up myself... Do you have a good idea for a suitable outfit?
You can, of course, also find me at the DHL booth, where you can pick up the usual bag of goodies. So be sure to stop by.
And what would a Dota2 tournament be without my buddy SirActionSlacks? I think you will be surprised by what we have got planned for you this time. 😉
ESL One Hamburg 2018 – Review
But before we start, let's take some time to look back at last year's tournament. I still remember it as if it were only yesterday when the greatest video of all time was released showing me in Dota2! <3
Of course, there were a few "minor details" such as the Team Secret lifting the winners' trophy, but (call me vain if you like) to see yourself as a virtual character is something very special. Wouldn't you agree?
The tournament wasn't bad either. After all, Team Secret made a spectacular comeback after being dispatched to the Lower Bracket by Virtus.pro. They deservedly won the tournament and took home a total of $125,000.
My very special highlight was of course the cos players. These style artists invest at least as much time and passion in their costumes as esports professionals do in their training. And that's plain to see.
Here are a few impressions from last year's Cosplay Contest:
ESL One Hamburg 2019 – Preview
The group phase has already started, and I've already told you about the great side-events. But the main news is that Hamburg is about to host the big ESL One Dota2 tournament for the third year in succession, this time with prize money of $300,000 at stake.
No fewer than 12 teams are about to challenge for the coveted trophy. The favorites include Vici Gaming and TNC Predator. But as on previous occasions, one of the underdogs could well turn out to be the surprise package.
These are the groups:
Win a #DHLSurprisebox
We once again have an epic DHL surprise box for some lucky fan to win. Vote now for the gaming innovation of the future: https://inmotion.dhl/en/esports/voting/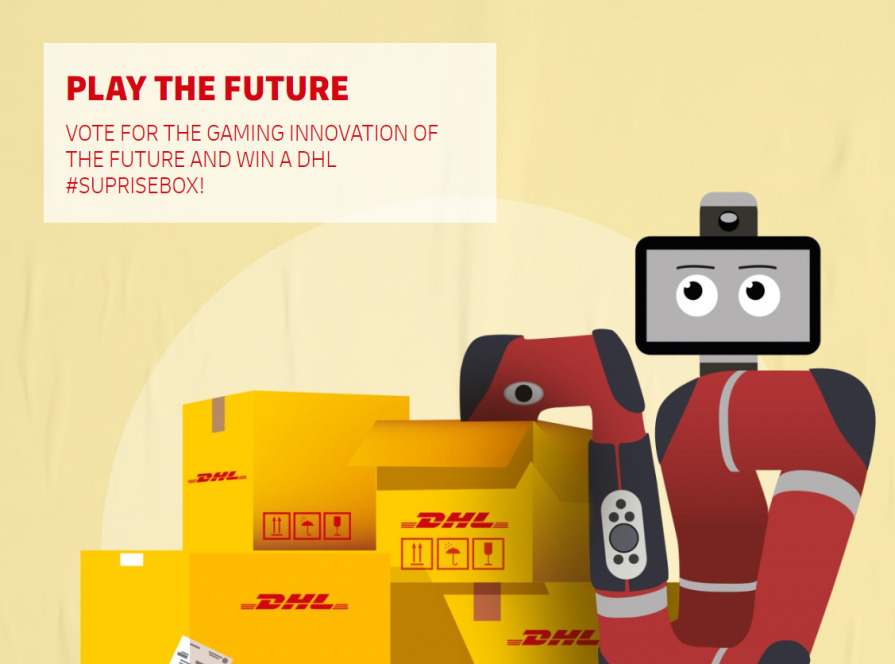 The group phase begins
They are off their marks, and I'm sitting spellbound in front of my monitor watching the games in the Group Stage.
As expected, Vici Gaming got off to a flying start in Group A, first defeating the winners of ESL One Hamburg 2017, Virtus.pro, and then also beastcoast by a score of 2-0.
VG lead the group ahead of Alliance who prevailed over beastcoast by a score of 2-0 but then had to settle for a draw against Vikin.gg.
Table for Group A:

In Group B, TNC Predator emerged comfortable winners against Team Liquid before disaster struck: due to health problems, the Quincy crew were unfortunately unable to proceed to their match against NiP.
However, TNC scored another emphatic victory, winning 2-0 against Ninjas in Pyjamas .
Table for Group B:

So it looks like the group phase will end as expected and the strongest teams will come through. But I'm intrigued to see how things develop tomorrow. I guess we are in for a few more surprises.
I'd be really interested to know who your favorite is. Tell me in the Comments box, or just write to me on Facebook.
Wednesday
On the second day of the Group Stage, the top teams in the tournament gradually crystallized out. In Group A, Vici Gaming extended their lead following a draw with Alliance and a 2-0 win against Vikin.gg. Alliance are now in 6th place (2 wins and 2 draws). So it's definitely going to be exciting here in the next few days.
The picture in Group B is somewhat clearer. TNC Predator continued on their triumphant march, pulling out a four-point lead over Ninjas in Pyjamas. A really strong performance, which make them the current runaway favorites for the tournament victory. But as we all know, anything can happen. After all, it's still only the Group Stage.
!DHLDROP
You can, of course, win Epic Drops from DHL again in Hamburg. Just enter the competition and, with a bit of luck, you could win a special surprise box packed with epic loot delivered directly to your home or to your seat at the event in Hamburg.
Click here for the competition: https://inmotion.dhl/en/esl/dhldrop/
Coming up next…
It's starting to get serious, because tomorrow is already the last matchday of the Group Stage and the main event begins on Friday. We'll soon know which teams will make it onto the big stage. I can barely keep my tires from spinning because, while my buddy SirActionSlacks is already busy interviewing the players, I can only write my blog and try to keep you happy.
Win 5x2 tickets
All my friends should have received a message from me via Facebook Messenger about the 5 x 2 tickets we're giving away. If you haven't received my message, you need to contact me via Facebook so that I can contact you more often with useful information and tell you about other competitions. https://www.messenger.com/t/EffiBOT.DHL
DHL EffiBOT Dash
If you can't wait till Friday when the main event gets underway, why not download this amazing mobile game in which you steer me and try to beat the high score. It works on Android or iOS devices.
In this game, you guide me through the DHL warehouse and have to avoid obstacles. Caution: It's addictive!
Click here for the game: https://inmotion.dhl/en/effibot-dash/
Thursday
It's crunch time. The last day of the Group Stage has begun, and today we'll find out who will be competing on the big stage in the Barclaycard Arena.
First off, Vici Gaming battled their way into the Upper Bracket quarter-finals with a 2-0 win against Fighting PandaS. Although beastcoast likewise registered a 2-0 victory over Vikin.gg, a draw for Alliance against Virtus.pro was enough to take them through to the Upper Bracket as well. These results spelled the end for Fighting PandaS and Vikin.gg.
In Group B, TNC Predator dropped a point for the first time this week. Taking it off them were Wind and Rain. But it wasn't a problem for TNC, because they now have as many points as Vici Gaming and also moved into the Upper Bracket. In parallel to this game, Gambit were winning against NiP and Quincy Crew were defeating Team Liquid. But both of the latter are now out of the tournament.
Here are some impressions of today's Group Phase matches:
The playoffs begin
Today, we also had the thrill of watching the first two playoff games in the Upper Bracket:
Vici Gaming vs. Gambit Esports
TNC Predator vs. Alliance
It would be hard to imagine two more intriguing encounters. As expected, TNC Predator drew first blood, relegating Alliance to the Lower Bracket by a score of 2-0.
However, the second game between VG and Gambit turned out differently to what I had anticipated, with Gambit defeating Vici Gaming 2-0. So now we know the line-up for the first Upper Bracket finale.
Gambit Esports vs. TNC Predator
Tomorrow, the action really hots up as the doors of the Barclaycard Arena open to hordes of fans. I look forward to seeing you there. Call in at the DHL booth and say hello.
Friday
Today's the day we finally get started, but this will be the last time this year that we'll see Dota2 on the ESL One stage, and I'm really excited about it, as you can imagine, so many great Dota fans in one arena with top-class games, terrific cosplayers, thrilling side events, and of course, plenty of DHL action with the DHL Drops, SirActionSlacks and much, much more. ESL One Hamburg will certainly be an unforgettable event, and I'm right in the middle of it all again!
Stop by and see me at DHL's booth to have your picture taken, like this nice guy:
Meet & Greet with SirActionSlacks
See SirActionSlacks in the flesh! DHL is going to make it possible for all you fans out there on Saturday, October 26th at 11:30 am next to DHL's booth. Stop by to pick up photos and autographs! You can also come and find me to get a DHLDROP sign so that you can win some amazing prizes!
ESL Dota2 Academy
I've just had some more great news today! ESL and DHL are launching the Dota2 Academy delivered by DHL to give Dota2 talents the chance to demonstrate their skills on the big stage. The program is designed to smooth the route into becoming a professional esports person and promote undiscovered talents.
Four ex-Dota2 veterans will put together teams from the top 40 players on Dotabuff Reach in Europe and North America. Each coach will select the most promising top players and show them how to survive in a professional esports environment.
The ESL Academy final rounds will be held as part of ESL One events in order to give players the chance to show off their skills to the largest Dota2 community live at the venue and online. In addition, $240,000 can be won in the first season!
Follow the link to find out more about the Dota2 Academy program: https://inmotion.dhl/en/esports/article/esl-to-launch-esl-academy-delivered-by-dhl
Sign up now: https://pro.eslgaming.com/academy/
DHL Superfans
Today, I met the winners of the DHL Superfan contest. These lucky guys won an all-inclusive VIP package with a backstage tour and can watch the games from the best spots in the arena, on cozy couches. And this is just the start of their amazing weekend!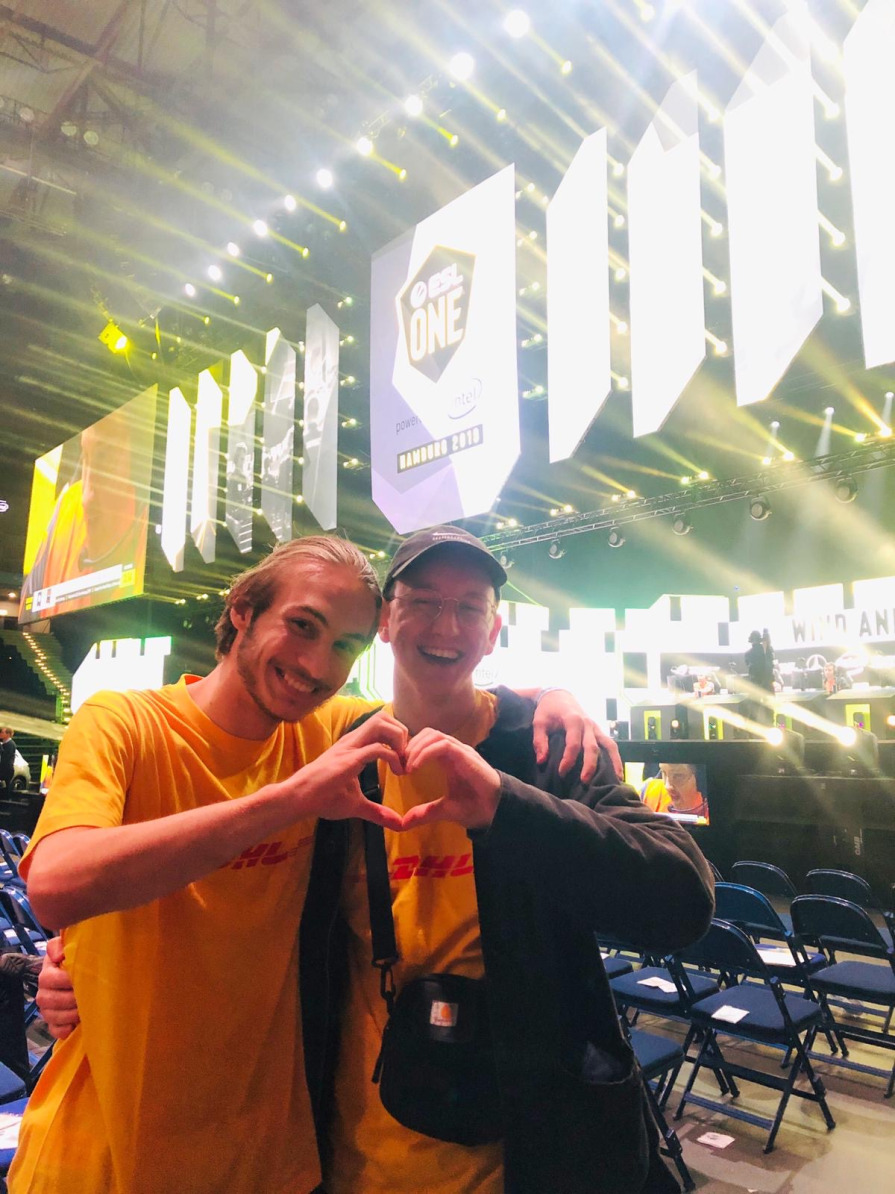 Play-offs, making history
In the first game of the day, beastcoast faced Wind and Rain, which immediately turned into a really exciting matchup. BC won through in the end by just 2:1.
The next encounter was Ninjas in Pajamas versus Virtus.pro, and the first game lasted an incredible 79 minutes, which is probably an ESL One record. The two teams did not give any quarter, but Virtus.pro prevailed in the end. The second game lasted only 33 minutes. VP won again, knocking NiP out of the tournament.
The third match of the day between Vici Gaming and beastcoast was just as thrilling. Once again, the game went all the way to the best-of-3. Vici Gaming forged ahead 1-0, but the beastcoast players did not give up and made an incredible comeback to finally win 2-1, which meant the end of the road for top favorites, VG.
What a fantastic first day we've had on the Main Stage at ESL One Hamburg 2019 with plenty of Dota2 action to get the tournament underway, and everyone watching was, no doubt, taken completely unawares by beastcoast's comeback.
And we've got these matches lined up for you tomorrow:
Alliance vs. Virtus.pro (1.00 pm)
Gambit Esports vs. TNC Predator (4.50 pm)
Beastcoast vs. TBA (8.45 pm)
Be a winner with DHL
And you too can be a winner with DHL whether you're actually here in the Barclaycard Arena or following the action from home! SirActionSlack tells you how:
Saturday
Today got off to a very special start, because SirActionSlacks was hosting a Meet and Greet at the DHL booth. At 11.30am on the dot, with the first arrivals already asking where he had got to, Slacks made a dramatic appearance, receiving all the visitors with his customary warmth and sincerity. Not a single fan left the DHL booth without a huge smile on their face after being given a big hug, an autograph and a photo of SirActionSlacks.
Here is the proof:
The playoffs continue
Immediately after the fan session at the DHL stand, the playoffs continued, pitting Alliance against Virtus.pro. The first map went to the Russians of VP, but Alliance fought back and managed to equalize in the second game. So the third game was a make or break encounter. Virtus.pro were unable to keep up with the Swedes, eventually losing 1-2, and are now on their way home.
In the second game of the day, which was also the first of the semi-finals, TNC Predator met Gambit Esports. Although Gambit enjoyed massive support from the arena, TNC were in dominant form, winning 2-0. The second game was actually a lot tighter than the first and lasted about an hour. So just as I predicted, TNC Predator proceed to the grand finale. Gambit drop down into the Lower Bracket final for the time being.
Cosplay Contest
A special highlight for me was of course the Cosplay Contest. I was able to admire some of the great costumes in advance, and I have to say that the artists behind the masks are doing a truly incredible job. Their passion and attention to detail is simply admirable.
The winner of the competition was Angelina with her really great Troll Warlord costume. But all other outfits were equally fantastic. If I felt that there was a costume that would suit me, I would definitely wear it. Maybe one of the artists can tailor one for me sometime? 😊
The line-up for Lower Bracket Finale has been decided
In the last game of the day, beastcoast came up against Alliance. But after the latter had ejected Virtus.pro from the tournament earlier in the day, their players were on fire and were intent on bringing bc, the surprise package of the competition, back down to earth. Alliance went ahead, but beastoast managed to level the score. In the third and last game of the day, however, Alliance were simply too strong.
The Lower Bracket Final is therefore all sorted:
Alliance vs. Gambit Esports
The winner of this encounter will go up against TNC Predator. Both teams have already suffered 2-0 defeats by TNC this last week, so it's not hard to work out who will be the clear favorite in the grand finale. As we've seen so many times before, though, nothing is impossible in Dota2. We will know the result tomorrow. Anyway, I'm really looking forward to it.
A plot against SirActionSlacks and me?
Today, we uncovered clear evidence that SirActionSlacks and I have been the victims of a huge conspiracy between Sideshop keeper Purge and Faceless Void Cap. The two of them are after our interdimensional facility. But see for yourself:
Beat the pro
To round off the day, our DHL superstar Alex was invited to take on the German star midlaner of Team Liquid, Maximilian 'qojqva' Bröcker, in a one-on-one contest. An unforgettable experience for the young Brit, even though it ended with him narrowly losing against this accomplished professional.
Sunday
This turned out to be one of the most emotional days in the history of ESL One. But at the start of the day, it still looked set to be oh-so predictable. When I asked via Messenger which team would win today, most of you replied "TNC Predator." But the odds started to shift as finals day wore on.
The second semi-final
In the first game of the day, which was also the penultimate of the tournament, Gambit came up against Alliance. It was an exciting game in which Alliance took an early 1-0 lead, but Gambit then fought back to win the two subsequent rounds. A score of 2-1 took Gambit into the grand finale.
#DHLDrop Winner
During the break, SirActionSlacks once again made one lucky fan very happy with the presentation of the DHL Surprisebox.
DHL Superfan interview
The break was also the opportunity for our DHL super fan, Alex, to interview a professional player from the Vici Gaming line-up. He was totally relaxed throughout, asking the VG pro some really interesting questions, such as which hero he currently finds great and which he prefers not to use.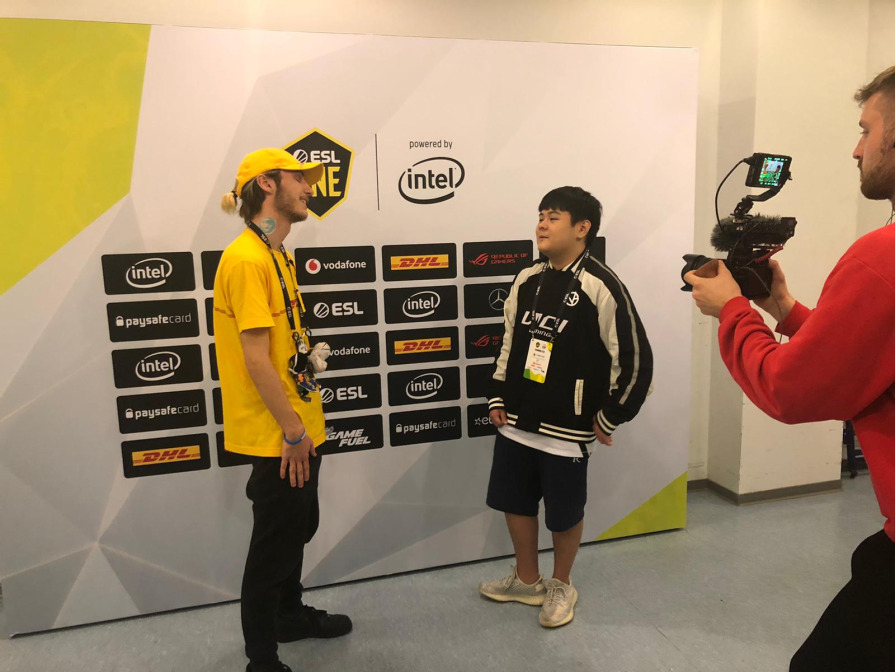 Afterwards, Alex also met SirActionSlacks and was able to take some personal photos with the star. This has been a truly unforgettable weekend for the young gamer.
The grand finale
So at last, it was crunch time and the final match of ESL One Hamburg 2019 got underway. The favorites, TNC Predator, against the underdogs, Gambit. And as is so often the case, the outsiders were the crowd pleasers. It developed into an incredibly exciting contest.
TNC put the first game to bed in just 22 minutes. Everything seemed set for another overpowering performance by the Philippines-based outfit. But you should never write off Gambit! They won the second game after 41 minutes to level up the score at 1-1.
TNC Predator then restored their lead, and the fans were baying for another equalizer. And their wishes did not go unanswered, as Gambit took the fourth round to draw level again.
So it was that the final went the full five-game distance, much to the delight of the fans in the arena. But the last game in a Bo5 is actually always a Bo1, which means that both sides start from scratch.
This final round came to an end after half an hour and – just as I had predicted – TNC Predator emerged victorious. But the game was an absolute thriller and could easily have gone Gambit's way.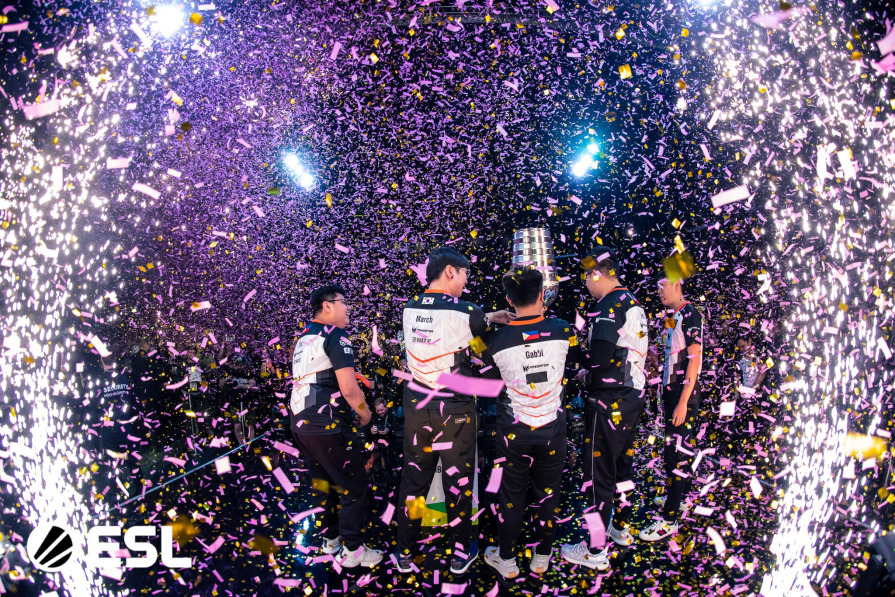 TNC Predator are the winners and take home prize money of $125,000! Congratulations!
Here are some photos from today's final
#Momentsthatdeliver
As always, I've put together a video of our DHL Moments that deliver, encapsulating the most emotional moments of the tournament: