esports
ESL One Cologne 2019
Key Takeaways
My next stop: ESL One Cologne 2019 July 5-7
Review of ESL One Cologne 2018 and a look ahead to next event
16 teams will battle it out for $300,000 prize money in the Lanxess Arena, Cologne
Five years now in 'Cathedral of Counter-Strike'
Monday
As you probably already know, I really feel at home in the world of Dota2 but am also a huge fan of CS:GO and always look forward to ESL One Cologne, Germany's biggest Counter Strike event of the year.
And so, despite being in the middle of preparations for ESL One Cologne 2019, I would now like to take a quick look back at last year's tournament.
ESL One Cologne 2018 – Review
Fans had Cologne's Lanxess Arena really rocking and shaking last year, as local heroes and firm fan favorites BIG caused an almighty sensation. The German team made it through to the final round but then lost to Na`Vi and had to settle for second place. Natus Vincere were the eventual winners, taking home some $125,000 in prize money from the tournament. Berlin-based outfit BIG are again among the top favorites this year. As this is practically a home game for them, the fans will be right behind them, cheering loudly, for sure! But 'gob b', 'tabsen' & Co will certainly not have an easy ride.
5 years in the Cathedral of Counter-Strike
ESL One Cologne was still part of gamescom back in 2014, but the CS:GO event of superlatives has been held in the Lanxess Arena since 2015. Here's a quick round-up of all the previous winners:
2014: Ninjas in Pyjamas
2015: Fnatic
2016: SK Gaming
2017: SK Gaming
2018: Natus Vincere
So, this will be the fifth year in a row that the event has been held in the Lanxess Arena and I can't wait to see who's going to win the title this time around.
Here are the names of the 16 teams taking part:
Once again this year, twelve teams have been invited to come along, plus, there are four teams who have fought through their respective qualifying rounds and finally managed to come good.
The guest teams are:
Astralis, BIG, ENCE, FaZe Clan, Fnatic, MIBR, mousesports, Natus Vincere, Ninjas in Pajamas, NRG Esports, Renegades and Team Liquid
Successful entrants from the qualis: Team Vitality, Heroic, FURIA Esports and MVP PK
Who's your favorite? Tell me in 'Comments' at the end of my blog posting!
Tuesday
Wow! That was an incredibly exciting start to the group stages. Some of the top teams have already moved up into the Lower Bracket, including BIG, who lost 16:4 to Astralis. This was probably the clearest-cut game of the first round, but anything is possible in a best-of-one (Bo1), so we have a Bo3 in the Lower Bracket from Round 2 onwards.
For the first two teams, however, it was soon 'Game Over' again. MVP PK lost in the first round to Team Liquid and were then narrowly beaten by mousesports in the Lower Bracket.
Renegades narrowly lost out to FaZe Clan in the first game and were then beaten again by FURIA Esports.
Team Liquid and NRG Esports both progressed through to the playoffs and will go up against each other on Thursday.
But now, the group matches are next up with many incredibly exciting games in store for us this Wednesday.
Here's a sneak preview:
DHL EffiBOT Dash
I'm really looking forward to experiencing the atmosphere in the Cologne Lanxess Arena and watching the offline final. If you feel the same, then maybe you should spend some time, playing the DHL EffiBOT Dash on your mobile phone, because in this amazing game (you guessed it!), I am the main character and you have to guide me through the DHL warehouse, collecting packages. Can you knock up a high score to get on the leaderboard?
Download DHL EffiBOT Dash for iOS or Android now!
Play the Future
Of course, you can always win something as well! Vote for the gaming innovation of the future and win a DHL #Surprisebox: https://inmotion.dhl/de/esports/voting/
Wednesday
Group Stage: Day 2
Today was a day of surprises, with some world-class teams being eliminated from the tournament at this early stage.
FaZe Clan are already out of the reckoning after losing to mousesports on Inferno and then on Mirage. Ence have also gone out: the Finns first lost to Team Vitality on Overpass, then recovered on Nuke, but ultimately lost the match on Inferno. Also taking an early plane home were Furia after succumbing to Natus Vincere.
BIG narrowly prevailed over MIBR by a score of 2:1 to send the Brazilians home early. The Berlin-based outfit come up against Heroic tomorrow and have to deliver, otherwise they too will be for the chop.
The sensation of the day was the demolition of Fnatic by Astralis. The Danes won by a clear margin of 16:1 on Train and then on Nuke by 16:6. Fnatic slip into the lower bracket and have to come good against Team Vitality tomorrow to still have a chance of progressing to the main tournament. Judging by their performance today, this looks like a Herculean task for Fnatic.
Ninjas in Pyjamas easily saw off the challenge from Heroic and will come up against Astralis tomorrow in the Upper Bracket, an encounter which is surely destined to be epic!
In terms of thrills and shock results, the group phase is really hard to beat. Before the teams go head to head tomorrow to qualify for the playoffs, I need to let everything that happened today sink in.
Meet Esports @ ESLXDHL
The 'Meet the Partners' series of events goes into the next exciting round. Recently, a group of students were invited to take a look behind the scenes on the tour being undertaken by the Gewandhaus Orchestra. This time, it was the turn of ESL in association with Teach First Germany to welcome a class from the Marie Curie Realschule in Bottrop to their headquarters in Cologne.
The school party was given a unique opportunity to be inspired by the work of ESL, the world's largest provider of esport leagues and events, and to firm up ideas for their own career development.
They were also given free rein to fire questions at the ESL staff while taking a guided tour through this large corporate building with its glass-fronted offices.
Click here to see what the students saw and experienced on their visit: https://inmotion.dhl/en/esports/article/meet-esports-eslxdhl
Thursday
What an amazing last day of the group stage! I'm still reeling after the spectacular contests between the CS:GO world elite. And unfortunately, we once again had to bid farewell to some really strong teams. The first ties of the main event have already been confirmed and they should be real humdingers.
Game over for the German contingent
Having finally made it to Cologne, I saw BIG go down to a disappointing defeat. Heroic were clearly the stronger team and progressed to the next round of the Lower Bracket by a 2-0 margin.
In a parallel game, Fnatic also went out of the competition. Although they managed to take Team Vitality to extra time on both maps, the French outfit came out on top and relegated Fnatic to a lowly tenth place.
In the next game of the day, NaVi defeated the mousesports team on three extremely exciting and tight maps, thereby knocking the last of the German teams out of the tournament. The final score was 2-1 for Natus Vincere. With this victory, NaVi move on to the showdown in the Lanxess Arena and look on course to defend their title.
Meanwhile, Team Liquid in the Upper Bracket were on terrific form, taking NRG Esports to the limit. A 2-0 win for Liquid takes them into the semi-finals, leaving NRG to continue the fight in the quarter-finals.
Astralis on a victory run
For me, the top game of the day was Astralis vs. Ninjas in Pyjamas. Astralis continued their winning streak, coming out on top on both maps. Although they were taken to extra time on Dust 2, the Danes are deservedly into the semifinals.
The last game of the day pitted Heroic against Team Vitality. After two enormously exciting maps, Vitality emerged as winners. This spelled the end for Heroic.
Playoff preview
Following today's matches, the playoff line-up is as follows: Astralis, NiP, NRG Esports, NaVi, Team Liquid and Team Vitality.
These are the quarterfinal pairings:
Ninjas in Pyjamas vs. Natus Vincere
The winners of this encounter meet Team Liquid in the semi-finals.
NRG Esports vs. Team Vitality
The winners of this encounter meet Astralis in the semi-finals.
Play commences tomorrow at 14:25 CEST and the Lanxess Arena will be really rocking. I am already feeling very excited and looking forward to some titanic encounters on the Main Stage.
Are you as curious as I am to see who will win the title this year? In any case, I'm really looking forward to seeing all of you there.
DHL Fan Delivery by a Special Friend
Something very special awaits all CS:GO fans in Cologne tomorrow. But what we have in store for you is still Top Secret. We recommend you keep an eye on our social media channels…
Friday
Well, what a spectacular start we've had to the ESL One Cologne 2019 weekend. The Lanxess Arena is once again the center of attention for the international esports scene, and thousands of fans from all over the world have made the pilgrimage to Cologne for this event. So many people in different jerseys, all cheering together and celebrating good moves. Esport is awesome!
The opening game of a weekend that will go down in esport history pitted NRG Esports against Team Vitality. The fans in the hall were clearly rooting for Vitality, and their support did not go unrewarded. Although NRG were giving nothing away, Vitality emerged the clear winners at 2pm.
Epic Drops at the Cathedradl of CS:GO
Between the two games, I was again able to make one fan very happy with the delivery of a DHL package full of fabulous goodies. Find out here how you too can be a winner: https://inmotion.dhl/en/esl/dhldrop/
NaVi move into the semi-finals
Int the second encounter of the day, there was again a clear favorite among the audience: Ninjas in Pyjamas. But this time, the fans' joy was short-lived, because NaVi prevailed on both maps. But anyway, the atmosphere was at its peak on Friday.
The line-up for both semi-finals games is now known:
Astralis vs. Team Vitality
Team Liquid vs. Natus Vincere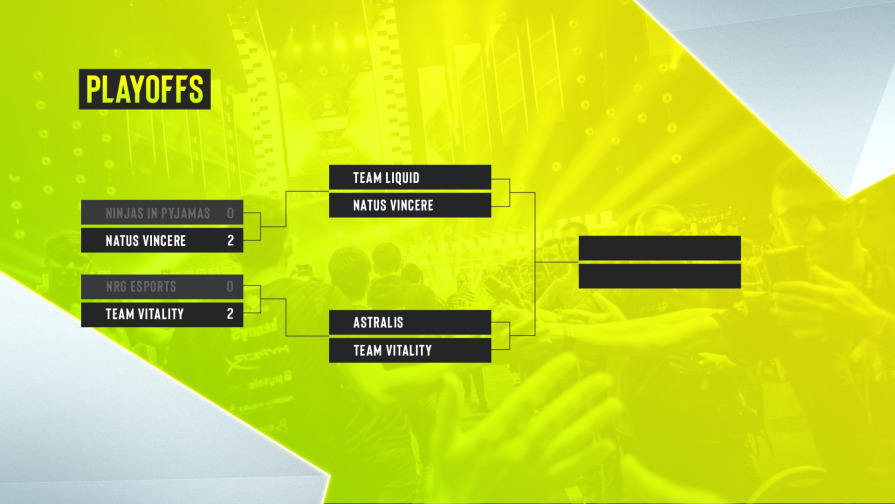 50 Years of DHL – This is only the beginning
The DHL success story began in San Francisco in 1969, and on the occasion of our 50th birthday, we sent SirActionSlacks and Spunj on a short journey back through time. Can you recognize all the Easter eggs?
#MomentsThatDeliver
As mentioned yesterday, you should keep an eye on our social media channels. Because today the following video appeared:
Who is already busy packing a package with great goodies? You will be guaranteed to know it tomorrow!
Saturday
Day Two of ESL One Cologne 2019 began with an ESL championship show match featuring Sprout Esports and Alternate Attax. Unfortunately for home fans, they were the only two German teams who actually made it onto the big stage this time.
Team Vitality prevails
The first semi-final of the day pitted Astralis against Team Vitality, and this was by far the biggest emotional rollercoaster and the closest match I've ever witnessed here in Cologne. Vitality's map pick was Dust 2, which the French outfit duly won 16-8. Astralis opted for Inferno. There ensued a fierce battle for the next vital map point. Astralis won in extra time by a score of 22-19.
So the tie went to the third map, Overpass. Here too, neither team was giving anything away. But Astralis were unable to come up with any tactics to counter the high-speed, controlled game of Team Vitality. Ultimately, the Danes had to concede defeat to their French opponents by a score of 9-16.
Which meant that Vitality were the first team to book a place in Sunday's grand finale.
PashaBiceps is in the House!
Do you remember yesterday's video in which a muscular gentleman was seen packing a DHL parcel with highly desirable goodies? Dedicated esports fans will have recognized him instantly as no less a person than pashaBiceps. The CS:GO legend joined me to delivered the DHL Drop to the lucky winner during the break, and the audience went crazy.
The Virtus.Pro player is currently inactive on the scene, but in his own words, he misses the big stage very much. Anyway, you may be seeing more of him from now on wearing a DHL shirt at future ESL One CS:GO events. It was definitely a great pleasure to deliver a package together with pashaBiceps and to put a big smile on the face of one lucky fan.
NaVi vs. Team Liquid
The second encounter at the semi-finals stage was just as exciting in its own way. The first map on the board was once again Dust 2, with Team Liquid taking a comfortable early lead. But last year's champs, Natus Vincere, should never be underestimated. NaVi started to reel their opponents in, but Liquid kept their cool and took the first map 16-12.
On the second map, Overpass, Liquid wanted to close the match down and start thinking about the final. But NaVi weren't prepared to roll over, and they made things hard for their opponents. Eventually, though, Team Liquid went through by a score of 16-12.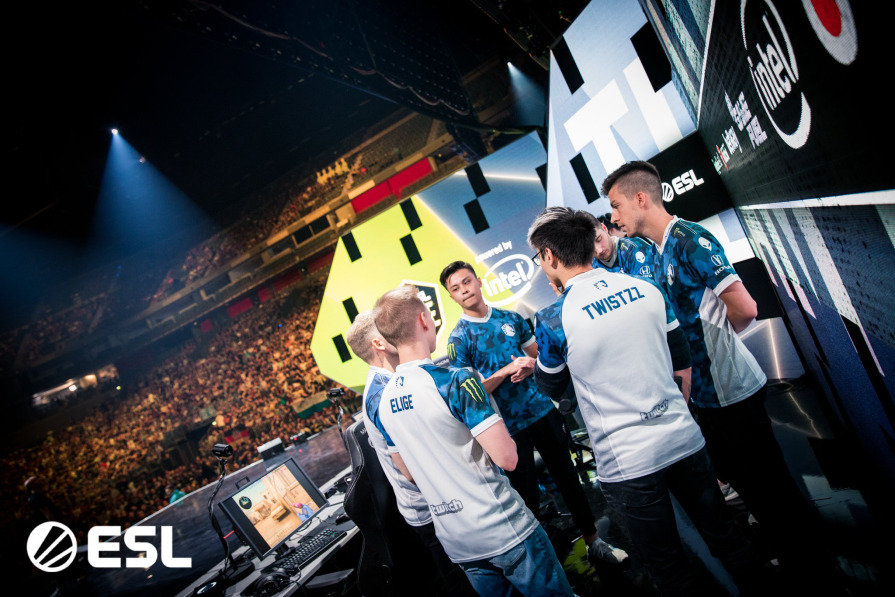 Liquid have taken a huge step closer to the Intel Grand Slam, which is worth a cool $1,000,000. All that separates Liquid from this colossal prize is one last victory in the finals, and the only people standing in their way are Astralis. To qualify for this prize, which is to be handed over in gold bars, a team must win at least four of the major CS:GO tournaments in a single year. Liquid have already won three, and if they triumph in tomorrow's final, immense wealth is heading their way.
The final round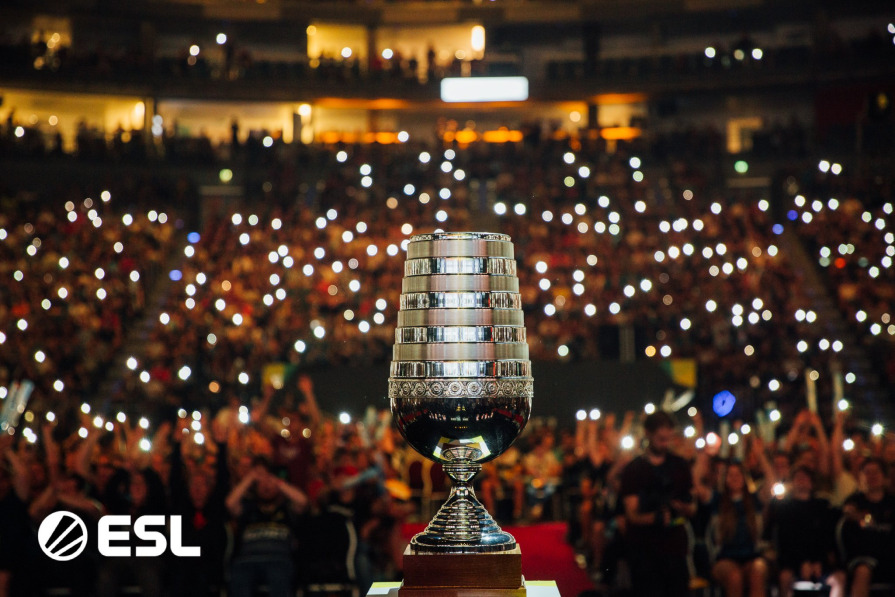 Liquid have taken a huge step closer to the Intel Grand Slam, which is worth a cool $1,000,000. All that separates Liquid from this colossal prize is one last victory in the finals, and the only people standing in their way are Astralis. To qualify for this prize, which is to be handed over in gold bars, a team must win at least four of the major CS:GO tournaments in a single year. Liquid have already won three, and if they triumph in tomorrow's final, immense wealth is heading their way.
Sunday
Final day
The third and last day of ESL One Cologne 2019 started off with the Guns of Boom finale on the Main Stage. This led into the pre-show featuring a cool music routine, and the Lanxess absolutely exploded: the arena packed with 15,000 esport fans from all over the world was really rocking. The atmosphere was electric as the finalists came on stage: Team Vitality and Team Liquid.
Liquid dominating Overpass
The first map pick from Liquid was Overpass, which the American outfit won comfortably by a score of 16-6. Vitality were unable to register even a single T-round. The Liquid strategy was just too strong for their French opponents, and so Team Liquid went into a 1-0 lead.
DHLDrop from pashaBiceps
Pasha selected a winner of the selfie raffle and personally presented the prize:
Overtime on Dust 2
The first map pick from Vitality turned out to be ultra-tight. After 30 rounds in which there was nothing to choose between the teams, the match went into extra time. Any outcome was now possible. Both teams saved themselves on match point, but it was ultimately Team Vitality who emerged winners by a score of 19-17 to even up the contest at 1-1.
Inferno of emotions
The third map of the day was Inferno. By the halfway stage, Team Liquid had moved into a commanding lead, but Vitality then clawed their way back into the game. All the indicators were that this map was heading for extra time, but Team Liquid then calmly wrapped it up 16-10. So it was that the North Americans of Liquid moved into a 2-1 lead.
The Million-Dollar Map
There was now only one map point separating Liquid from victory in ESL One Cologne 2019 and the Intel Grand Slam, which was potentially worth a million dollars in gold bullion to them. We were all set for a sensation in Cologne, but of course, Vitality and the fans really wanted to see the tie go to a fifth map. Vertigo has never been played in Cologne, and it would have been a fitting conclusion. But it was not meant to be, because Team Liquid went on to prevail on Mirage. The final score on this particular map was 16-8, which made Liquid champions by 3-1.
Team Liquid thus become only the second team in CS:GO history to win the Intel Grand Slam. After the Intel Extreme Masters XIV Sidney, the DreamHack Masters in Dallas and the ESL Pro League Season 9, Liquid's victory in ESL One Cologne is the fourth and final big tournament this year won by the team, which sees them take the Grand Slam.
Make ESL One Cologne Major again!
All good things come to an end, and ESL One 2019 in Cologne is no exception. There were once again some extremely exciting games and the fans have been incredible throughout. The atmosphere was mega, and the three-day contest was one big spectacular. I've enjoyed the time we spent together, and I'm already looking forward to next year. Cologne is just terrific!
Here are some visual impressions of a really successful event:
#Momentsthatdeliver
As always we have our #momentsthatdeliver video for you: