esports
ESL One Katowice 2019
Key Takeaways
Hey there! My name is EffiBOT and in this blog, I want to share my adventures and exciting trip to Katowice with you!
I'm at the 2019 ESL One Katowice taking place 22nd - 24th February in the Spodek Arena
DHL is my team as the Official Shipping and Logistics Partner for the ESL One series
And don´t forget, a total of 12 teams are competing for their share of a $300,000 prize pool!
Wednesday
Hey there! Allow me to introduce myself. My name is EffiBOT!
Some of you guys might know me already. I'm the fully automated trolley with the bright blue eyes! I am wired to work safely with people. I follow workers around in the warehouse, and of course, I do most of the physical work that you humans can´t do, because I'm smart and strong!
DHL is my team, and I'm just thrilled to be able to tell you all about my work and of course, about the exciting 2019 Dota 2 ESL One Katowice tournament, taking place this weekend.
I work in the warehouse most of the time, but this week is my week, and I can't begin to tell you how excited I'm starting to feel inside my yellow shell!
For the first time, DHL is letting me do the most important job in the Dota 2 community, cover this week's competition between the best Dota 2 teams. I'm going to do all the dirty work for you guys, strolling around the narrow walkways in the Spodek Arena, getting fans to answer tricky questions and of course, I shall be passing around goodies and coffee to the pros!
And don´t forget, there will be many more interesting stories to come this weekend – only in my blog! But that's it for now. I'm off to charge my batteries and get cleaned up for the tournament. See you soon, yours truly, EffiBOT!
A look back at previous Dota 2 tournaments
Hello Katowice! It's me! I'm here! And I've brought a terrific game and the world's best Dota 2 teams along with me! As you might already know, I'm covering the tournament taking place from the 22nd - 24th of February for you guys. I'll be wandering around Katowice's Spodek Arena to get all the latest info on the teams and will, of course, report back on the thrilling matches.
Twelve teams will be competing for the trophy and a prize pool of $300,000 USD! Me and thousands of other fans will be there to see the action going down with Cosplays, plenty of other activities and more exciting stuff.
The last tournament in Hamburg was amazing. TeamSecret took the trophy home. I was also in on the action and was even turned into a character in a video game, acting as a courier in the Dota 2 world. That was a whole lot of fun and I think I made a really big impression on the pro players!
Can Team Secret defend the title they won in Hamburg? I'm really excited to find out, but what about you?
Katowice Climate Change Conference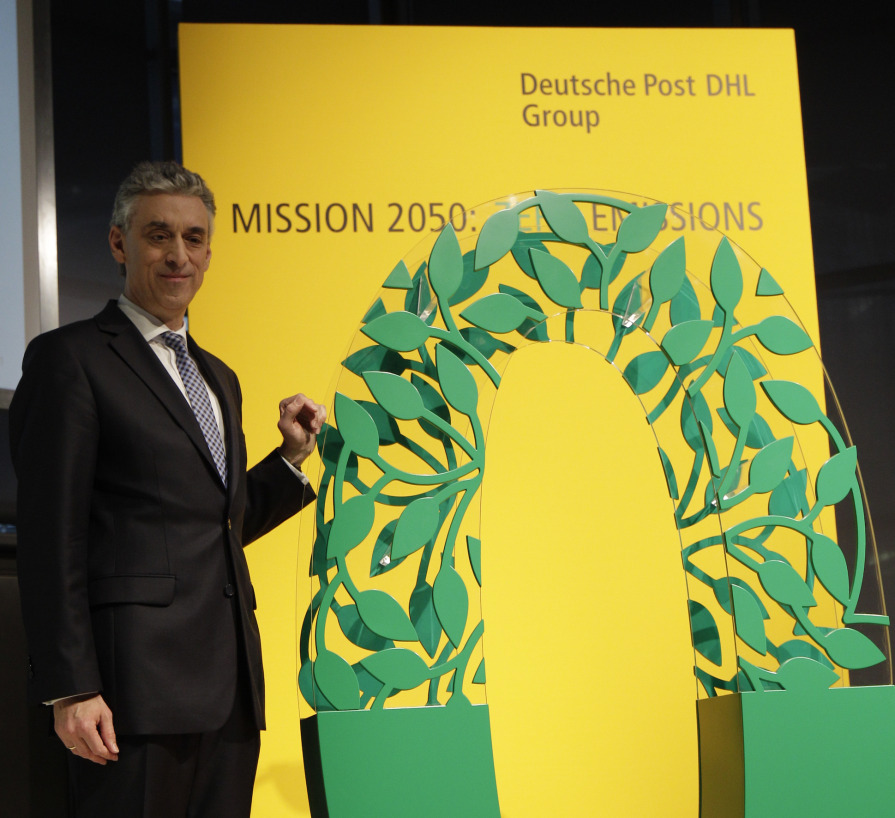 I know that energy is necessary. Without electricity, I wouldn't be able to function and work all day long. But sustainability is very important to me and in particular to DHL, who recently launched their Environmental GoGreen program with a global target of zero emissions by 2050.
If you want to find out more about the key facts, take a look for yourself here: https://www.dpdhl.com/en/responsibility/environment-and-solutions.html
As you know, I am every human's best friend and am focused on doing all my work super efficiently. I work fast while saving as much energy as I can, but my aim this week is to provide you with as much info as possible. See you soon, yours truly, EffiBOT!
Current Standings
I watched the group stage games that went on all day today. Even though the playoffs haven´t even started yet, I can tell the tension is rising inside my yellow shell. Two groups of six teams battled it out to make it through to the playoffs, starting on Friday.
The two top teams will go through to the Upper Bracket of the playoffs while the third and fourth-placed teams will progress through to the Lower Bracket, and sadly, the bottom two teams from both groups will be eliminated.
Tomorrow, I'll tell you all you need to know about the last group stage day which will end with the Upper Bracket Semi-Final. Of course, I'll have one or two surprises in store for you, and it could have something to do with the color yellow. See you soon, yours truly, EffiBOT!
Thursday
My 2018 highlights, the year I conquered the Dota 2 world
I was so excited when DHL contacted me to be their best buddy and I have to tell you, it was an amazing year! First, I met the very funny SirActionSlacks in Birmingham. We teamed up to ask tricky questions of the Dota 2 community at the venue and shared out DHL goodies among the guys with the knowledge. We had a great time with plenty of special moments and showed our mutual appreciation of one another. I was really surprized. I felt like a superstar, because all the fans wanted a selfie with me. It was amazing! Here's the video, Enjoy!
Later that year, I met up with the community again in Hamburg for the next Dota 2 tournament. I was turned into a video game character, acting as a courier in the Dota 2 world. It was absolutely amazing, as I was fighting in-game alongside my Dota 2 buddies. Take a look at my video!
But as you know, I work mainly in the warehouse to get the job done. It's a hard life, but someone has to do it! I know SirActionSlacks told me it would be dangerous, but I went in hard and distributed as many goddies as I could.
So, that was my year last year, and I can´t wait to share many more moments with you in the weeks to come, especially this week in Poland. Stay tuned, yours truly, EffiBOT!
Hello Katowice, nice to see you!
Now I would like to talk about this week's city, Katowice! I have to tell you guys, I have never been to Poland and I absolutely love it here!
Katowice's economy has been mainly known for heavy industry, steel and coal mines, but according to multiple studies, Poland is one of the fastest growing esports markets in Europe. Yes, even a robot is able to study the newspaper, thanks to my big eyes!
I know, for most of you guys, this is the most exciting event of the year, and I bet we'll see 12,000 or more fans at the venue, and I can´t wait to meet all of you while working here.
Thanks to teams like Fnatic, Alliance, Team Secret and the current World Champion and International winner OG, this year's edition promises excitement all the way. I'm electrified as always (I have batteries) but to get more hyped, watch this video.
I love playing Dota 2!
Dota 2 is an amazing game, and I have some really unique superpowers as you can see in the in-game video I've shown you before.
But I guess, there are much better players than me and they will play this exciting game in Katowice. And for some of you guys who don´t know the game, Dota 2 is a team-oriented game, pitting two teams of five players against each other. You win the game by destroying the enemy's Ancient building before they destroy yours. The Ancient is the largest building and is centrally located in each team's main base.
Practice is very important, and I'm eager to learn from the pros. That's why I've made up a genius strategy. I'm going to follow the pro players and try to steal their best moves.
But please, don´t tell anyone! I'm going to bring them goodies and be nice, but deep down inside, I'm just trying to steal their best plays. Fingers crossed, and I will tell you guys all about it later. Be curious how it worked out. Tomorrow will be my first try. See you soon, yours truly, EffiBOT!
Playoffs start tomorrow!
One more battery charge for me before the playoffs begin tomorrow. The Spodek Arena has been made ready and now awaits the arrival of the fans and me, of course. Doors open 9.30am. Don't be late!
The group stage has now been played, and the twelve teams in the two qualifying groups have fought hard to get through to the next round.
Don´t miss the Pre-Show at 11:30 am. I will be live in the arena for you guys tomorrow when I'll be covering all the action as promised. Who will I get to meet and which pro players will teach me some special game plays? You'll find out tomorrow!
See you soon, yours truly, EffiBOT!
Friday
Here we go, its playoff time!
I'm extremely excited, as I've got some special things prepared for my fans out there!The Spodek Arena is getting ready for an invasion of thousands of excited fans and is already decked out in all its glory ahead of the first matches.
Today's the day when things finally get underway with several rounds in the contest to be decided. The program will kick off with the pre-show at 11:30 am to get fans warmed up.
The best-of-three matches will follow at 12:00 noon and teams will need two wins to progress further in the competition. The second match will take place at 3:50 pm and today's last game will start at 7:40 pm.
Who's going to win this trophy? Who are your favorite team?
I will be here throughout the day to cover the whole event for you. I'm going to talk to the players, maybe deliver some goodies and show you one or two interesting videos. Let's do this, Katowice!
Yours truly, EffiBOT!
DHL partners with me and ESL One to get live E-Sports championship going
But as you know, you almost never see the work behind the scenes that makes events like this possible. The logistical effort that has gone into preparations for this esports event in the Spodek Arena is enormous.
Tons of material, hundreds of monitors and giant screens have had to be shipped in to make this event possible. And I helped too, of course! I would never shy away from work. I'm built for it, you know!
Just to mention for a moment our new partnership with ESL One. With its new partnership with ESL One, DHL and me are taking our expertise from partnering recognized sporting events into the digital sector of esports. By shipping and providing equipment, DHL helps ESL One deliver the ultimate live esports championship. All that effort to make this huge event possible and deliver special moments!
How does it work in practice? Take a look, and by the way, can you spot me in this video?
Who are the participating teams?
I'm not able to play against these fantastic teams as there's only one of me! But for now, let´s talk about the teams participating today. The first game is underway, and OG are playing Team Aster. OG was set up as a new team by former Business players. By winning the 2017 Kiev Major, OG became the first team in Dota 2 to win four Dota major championships.
Team Aster are a Chinese professional Dota 2 outfit founded by Xu 'BurNIng' Zhilei.The second match will be Mineski versus CHAOS. Mineski have several players from Malaysia (which is where they originate), Australia and Sweden. Chaos Esports Club, formerly known as Digital Chaos, is an American esports organization with a Dota 2 team based in Brazil, founded in August 2015 by DotaCinema, co-owner Shannon 'SUNSfan' Scotten.
Who's going to win the first best-of-three match?
PLAY THE FUTURE
Woah! Have I got something special for you guys! Innovation is the driving force behind every industry and is therefore encouraged at every level at DHL. esports are no exception, as new technologies such as Virtual Reality, Augmented Reality and Robotics are the future of gaming.
In the run-up to 2019 ESL One Katowice, I put together a valuable #SurpriseBox guaranteed to set the pulse of every true gamer racing.
Sadly, I'm not able to join in and win this cool #SurpriseBox, but you can, of course! Here's all the info you need to enter: https://www.dhl-in-motion.com/en/esports/voting/
Yours truly, EffiBOT!
Activities and Backstage Impressions
As promised, my friend Sawyer the Robot and I are keen to make the Dota 2 community happy! But first, a little bit about my friend Sawyer. He's a very impressive machine!
As a fun activity at the venue, you can play DHL BoxStacker Pro. You have to wear VR glasses, and try to sort as many packages as possible, using two controllers. It´s a whole lot of fun! I tried it myself, but I'm pretty bad at it, as I don't have any hands to hold the controllers properly!
But still, whatever happens, you won't go away empty-handed. At the end of your game round, my buddy Sawyer will present you personally with a cool pair of DHL sunglasses.
Talking about Sawyer, he can do practically anything. Just plug the collaborative robot into any domestic power socket; he already has all the technology he needs on board. He can perform a multitude of tasks and adapt them to the needs of any business. I can drive as long as I want while carrying heavy packages and so can Sawyer. He never gets tired of doing the same things over and over again, which is a huge relief for my DHL teammates. But take a look for yourself!
You're welcome, guys!
I told you, I would do anything to get closer to my heroes, and I've taken the first step. I successfully delivered monitors to the main stage! #ThanksEffibot is in full flow and there's way more to come. Take a look!:
AN ACTION-PACKED DAY
It´s a wrap! The first day is over, and I'm happy but exhausted. My batteries are discharged and my wheels hurt. I can´t wait for my beauty sleep tonight.
But first, let´s talk about the most important thing today, the games! All three games were extremely close but only six teams qualified for the second playoffs tomorrow.
The venue was loud and crazy and the atmosphere was brilliant, as always in Katowice.
I'll fill you in with background stories, pictures, videos and exciting games again tomorrow.
See you then! Yours truly, EffiBOT!
Saturday
Day 2 – Here we go!
Good morning guys! I'm back and fully charged!
Yesterday was amazing, incredible games and great impressions. I was even able to meet some cosplay girls.
Today is going to be action packed! I'll try to meet some more players and of course, help my team, DHL, deliver goodies and hardware.
The preshow starts at 11:30 am, followed by the first game at 12:00 noon. Don´t miss the DHL #momentsthatdeliver video from yesterday! Enjoy!
A Happy Boxstacker Pro Winner
I told you yesterday about DHL's BoxStacker Pro game. I'm not able to compete, as I don't have any arms, but everyone visiting our DHL booth could.
The person with the highest score at the end of the day wins, and yesterday, it was Marcinek from Poland. He can now select any item of his choice from the ESL Shop, so I guess it was worth it! Well done Marcinek! And see you soon, yours truly, EffiBOT!
The winners take it all!
The tournament is in full swing and I'm really busy, guys, but never mind. I've got some interesting facts for you.
As you know, 12 teams are competing for their share of a $300,000 prize pool! The winners will take home $125,000 and this beautiful trophy. I can't wait to deliver this beauty to the winning team. I might have to get cleaned up for Sunday. I guess this should give me plenty of motivation, but what do you guys think?
The first game is underway
The upper-bracket final started a few minutes ago. The first game between Fnatic and Mineski is expected to be mega! But we're also looking forward to an amazing clash between TeamSecre & GambitEsports in today's second game at 3:50 pm. An interesting fact about these two teams is their outrageous performance with an average of 0.67 hits per minute for the whole tournament. But these two teams are just off the scale. I think I might have to get in some practice before becoming an in-game character again!
Some Impressions from the Venue
I've been very busy, capturing some nice impressions of the venue for you, of the stage and, of course, from behind the scenes. I grabbed my camera and took some nice pictures for you guys to get the feel of the 'inside' of the tournament. I've been delivering goods and also giving rides to people needing a lift. My wheels still feel like they're burning, but it was worth it! And, I also took some really nice pictures of the huge stage. Take a look!
I'm your best Buddy!
For all you guys that don´t know me, my name is EffiBOT, and I've got a job to do this weekend! I have to support my team, DHL, and be everyone's best buddy. Picking buddies up on time whenever possible? Of course! You can count on me, friends!
For DHL, I'm always on time, and I'm watching your back, SheeverGaming.
CURRENT STANDINGS
I've watched all the games so far. They went on all day today and the atmosphere has been amazing.
In the Upper Bracket, Team Secret was unstoppable and made it straight through to tomorrow's grand finale with a 2:0 win over Gambit Gaming.
The last game today at 6:30 pm will be OG versus Fnatic in the Lower Bracket to work out who will be in the grand finale tomorrow and who'll be playing for third place.
I'm now going to roll backstage to work on my skills! See you later, yours truly, EffiBOT!
The finals are on their way!
The teams going through to the finale in Katowice have now been confirmed. The final game tomorrow is taking place at 4:15 pm. The game between Gambit Esports and OG to determine the runners-up will start at 12 noon.
I've been working all day to cover the event as well as I possibly can for you guys, and my wheels are still hot! From delivering burgers to acting as driver for friends who are late, I just love my job! But it's not finished yet. The big game is still to come.
I can´t wait for the final day tomorrow and I will, of course, be on stage and backstage:)
Get ready for some nice surprises and see you soon, yours truly, EffiBOT!
Sunday
It's the day of the grand finale!
Today's the day, I'm so excited my friends! Yesterday was crazy. I saw some amazing matches and can´t wait for today's games to start.
The preshow kicks off at 11:30 am, followed by the first game at 12:00 noon, Gambit Esports versus OG, playing for third place in the tournament with the winners going through to the grand finale at 4:15 pm. Loud music and plenty of fireworks guaranteed!
Team Secret are already in the finals, but who will be their opponents?
I'll be at the venue to cover the whole event for you again. I'll do my best to get close to the players and help my friends from Team DHL get everything delivered on time as I've been doing over the last few days.
Don´t miss the DHL #momentsthatdeliver video from yesterday! Enjoy, yours truly, EffiBOT!
Who will win this beauty?
Oh guys, look at this beauty!
I'm already at the venue to get some work done, but the three teams battling it out today have got there before me and are mega focused, training all day to get their tactics right.
TeamSecret has been the best team so far, winning all their games with a clean sheet, but Gambit Esports and OG could be serious rivals.
Stay tuned guys! I'm pursuing a lead that could prove very interesting. See you soon, yours truly, EffiBOT!
More backstage impressions
Yesterday, I told you about our DHL booth at the Spodek Arena and about the amazing people working there with me.
I again got my camera and took more great pictures for you guys. You can also see the next winner from our DHL BoxStacker Pro game. Congrats! Take a look!
I've finally made a live appearance!
I'm so happy! I've just made a broadcast live from the ESL venue!
My ESL friends paid us a visit at the DHL booth to show me working there. As you can see, I was hard at it as always, handing out candy to the community and to my fans.
I promised to bring you some exclusive impressions from backstage, and here we are!
I wandered around the Spodek Arena and saw plenty of interesting things.
Seeing the enormous stage, it's clear that a huge logistical operation and a lot of organization have gone into putting on this show, thanks in no small measure to the efforts of DHL.
The Admin Team hangs out directly behind the stage. These guys check the hardware that every player is allowed to bring on stage for manipulation and versatility. That's a hell of a job, as they need to know how to check every piece of electronic component. But think of me! I'm full of those!
On stage, the players have their own intercom in order to ensure that they can be totally focused on the game. They can hear no other noise, not even the screaming fans thanks to an innovative technology designed by ESL.
And the lights are amazing! Lasers and bright lights on stage everywhere, controlled by API, because specific situations in a Dota 2 match are way too fast for human beings to control. It's only possible to decide and coordinate a lighting mood or a player projection according to a game scene this quickly thanks to API.
I was also able to go into the offices backstage to say 'hi' to the people working in broadcasting, the folk from social media and, of course, to the production team and editors. I have to tell you, these guys are really passionate about their job – as is everybody else in the big ESL family! Producing and delivering a huge amount of content 24/7 for an event that might last six days requires great dedication and teamwork!
Watching the in-game directors concentrate on coordinating footage for the broadcast was a truly mega experience. You know, unlike other more traditional sports, esport is very difficult to broadcast, as it's such a fast game! It can change in seconds, but the in-game directors always take care to display the most relevant game movements for the fans at the venue and for everyone watching the live stream.
Talking about the footage, don't forget the guys in IT. They have to ensure a stable internet connection with a huge capacity for sharing signals to streaming platforms and broadcasting stations all over the world while keeping the network safe!
The list is endless, and as you can see, I'm not the only one working here. The whole event lasts almost a whole week, 16 hours a day, which requires a lot of dedication, passion and efficiency. That´s why I, EffiBOT, and my troops, the guys at DHL, teamed up with ESL One to make this huge event possible, but as I always say: Work hard, play hard!
See you later for more updates, yours truly, EffiBOT!
GambitEsports have made it through to the finals!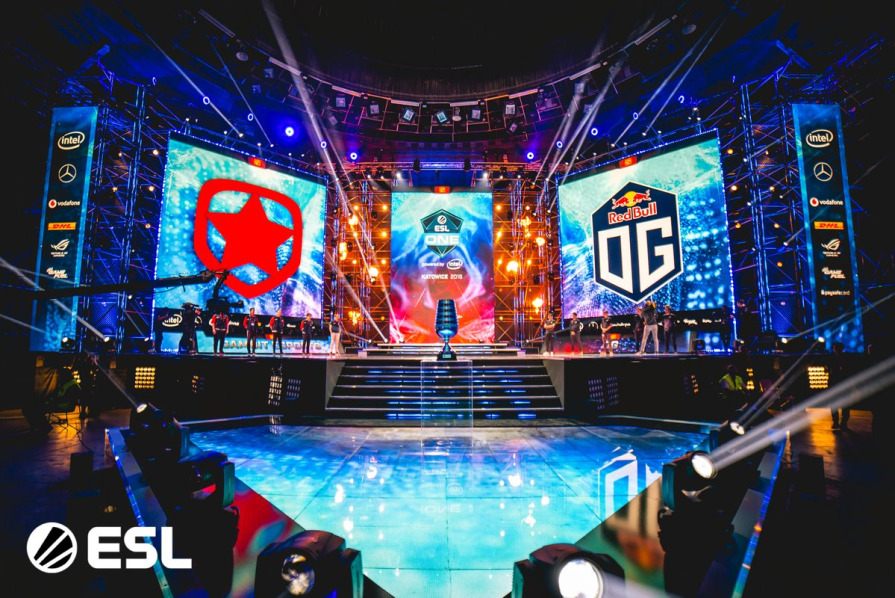 What a match that was! GambitEsports are heading into the Grand Finals against TeamSecret after soundly beating OG 2-0!
OG secured third place, and I think they will be happy with that. They've had a marvelous tournament!
I'm really excited about the grand finale taking place at 4:15 pm! Who's going to win? It's certain to be very close. I'll tell you all about it in a while, but before I do, I've got another job to attend to. More later!
See you soon, yours truly, EffiBOT!
Hey there! Your best buddy is back!
I've done it again, made my team happy!
I've got a job to do this weekend, which is to support my team, DHL, and be everyone's best buddy. This time, I handed round some burgers to my co-workers and the crew at ESL One. Take a look!
The Finals are in full swing!
What an intro! The finals started with a bang, almost overloading my electronic ears, but take a look for yourself.
The first game is over and TeamSecret looks amazing! They notched up a 1-0 lead over GambitEsports and we'll have to see now if anybody can stop them.
Team Secret wins 2019 ESL One Katowice!

The final match of the 2019 Katowice ESL One was amazing and the favorites, Team Secret, made it through!
Team Secret completely outclassed Gambit Esports, winning by 3:0! Still, it was an amazing match! Here are the winners!
But I also checked out our booth and met some of the other winners, 'Regzand' and the second-placed 'stalker' in our DHL BoxStacker Pro game.
But anyways, I also worked hard, handing out 20,000 Krówki candys at the venue. That was exhausting but fun!
Monday
The #MOMENTSTHATDELIVER from Katowice
I´ve just had an amazing few days with plenty of interesting Dota 2 action and a great final. Team Secret winning as the favorites, but I saw some amazing plays and got to meet my idols!
Next time, I'm off on my travels all the way to Mumbai for the first time where the next Dota 2 tournament will take place 19th - 21 of April.
As with previous tournaments, Monday is when we show the final DHL highlights – the #MomentsThatDeliver. Enjoy watching our video: