esports
ESL One Birmingham 2019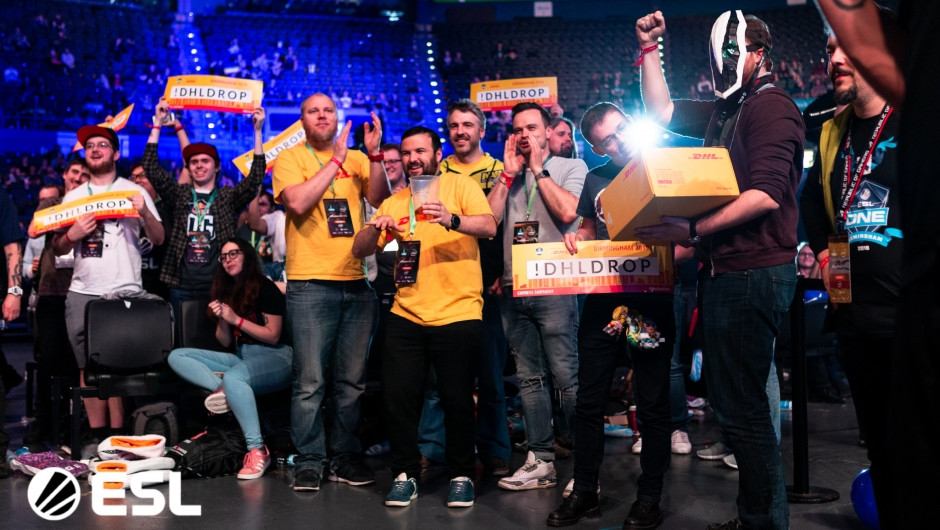 Key Takeaways
Let's take a quick look back at ESL One 2019 in Mumbai!
I'm at the 2019 ESL One Birmingham taking place 31st May - 2nd June in Arena Birmingham.
12 of the best international Dota 2 teams will fight again for a prize pool of $ 300,000.
The 12 teams are Vici Gaming, Gambit, Ninjas in Pyjamas, PSG.LGD, OG, Team Liquid, Evil Geniuses, Team Secret, Alliance, Forward Gaming, Keen Gaming and TNC Predator.
We will celebrate DHL's 50th anniversary and one year of partnership with the ESL!
Tuesday
ESL One Birmingham 2019, here I come!
Hi guys, it's me again, your friend EffiBOT, and I can barely keep my wheels still with sheer excitement. Because soon, I'll be off to England for ESL One Birmingham 2019, and I'm already busy with travel preparations. I'm really hyped up!
But first things first. It's been a while since ESL One Mumbai 2019, but I'm still buzzing about the great games and local people.
ESL One Mumbai 2019: The EffiBOT recap
Mumbai was simply unique. Esports are getting more and more popular in India, and I was able to experience that first hand on my journey there with SirActionSlacks before the tournament started.
The group stage of the tournament was really thrilling, but eventually four teams made it to the upper bracket quarter-finals: TEAM TEAM, Mineski, Na'Vi and Keen Gaming.
In the playoffs, things then got really hot. One of the most exciting contests on Thursday was the first meeting between Na'Vi and Keen Gaming. After two games, the score stood at 1-1. Natus Vincere then prevailed in the third game to relegate Keen Gaming to the lower bracket. In the second upper bracket game of the day, Mineski cruised to victory against TEAM TEAM to book their place in the semifinals. What an amazing day!
Friday started with the first games in the lower bracket. Sadly for Signify and for the home fans, this is where the local favorites' campaign came to an end. The Pango pulled off a narrow 2-1 win against compLexity Gaming in the second game, and in the afternoon TEAM TEAM lined up against TNC Predator. An impressive 2-0 win for TNC sent TEAM TEAM home with $ 12,500.
On Saturday, the fans were treated to a glorious comeback from Keen Gaming. First, the team led by Captain Song "dark" Runxi defeated The Pango 2-1. In the second game of the day, Mineski dispatched Natus Vincere 2-1. Keen Gaming then beat TNC Predator 2-0. The Lower Bracket final thus once again pitted Na'Vi against Keen Gaming, while Mineski waited in the wings to see who they would meet in the final.
The last day of the competition! Again, it was Na'Vi up against Keen Gaming, but this time Keen Gaming won through by a clear 2-0 margin to qualify for the grand finale. What a comeback!
So the final was Mineski vs. Keen Gaming. The teams gave no quarter in the Best of 5 encounter, but eventually Keen Gaming came out on top, winning the ESL One Mumbai 2019 championship by a score of 3-0. The winners were rewarded with $135,000 in prize money and the epic trophy.
What an incredible finale! Mumbai was magnificent, and the crowd were amazing. I really had a lot of fun with the other members of the DHL team and met some really fascinating people.
But now I'm really looking forward to Birmingham. Let me tell you what is waiting for us there.
Coming up next: ESL One Birmingham 2019
As already mentioned, my circuits are in danger of blowing at the moment, because I'm just so excited about the prospect of traveling to England in the next few days. So what can we look forward to there? I'll tell you:
12 teams, $300,000 in prize money and of course no end of Dota2 action. It will all take place on the weekend of 31st May - 2nd June in Arena Birmingham. In addition, we'll be celebrating DHL's 50th anniversary and one year of partnership with the ESL. We have also made a short video for you in which you can see me in action:
Some of the biggest esports teams of all time will be competing for the coveted title in Birmingham. And I'll be right at the center of things. Did I already say that I'm a little bit excited? In any case, I'm really happy about the chance to watch so many world-class players in action next weekend.
As always, you can win a cool #SurpriseBox. So enter our competition: https://inmotion.dhl/en/esports/voting
Who is your favorite team for the ESL One Birmingham 2019? Leave me a comment!
See you soon in Birmingham! ;)
Wednesday
The last phase of the Group Stage is currently underway. As previously mentioned, there are again twelve teams in the mix, compared to Mumbai where it was only eight. As is often the case, we saw some draws in the first Group Stage games, but the action was thrilling nonetheless. I have already identified a couple of prime contenders for the trophy, and I'm sure you have too.
In superb form so far have been Evil Geniuses who beat Team Secret, Gambit Esports, Keen Gaming (ESL One Mumbai 2019 winners) and Alliance by a score of 2-0 in each case. Their record so far of 8 wins and 0 losses puts them top of Group B by a wide margin.
Not quite as invincible but still dominant in Group A were Vici Gaming with an impressive tally of 6-2.
So we already have two strong teams standing out from the rest. But let's wait and see what happens in today's matches, because as everyone knows, anything is possible in Dota2.
Here are a few impressions from yesterday's matchday:
I am really curious to see who will make it through to the playoffs, and I expect today's matches to be great entertainment. Did you know that you can watch all the games live online? Just go to https://live.esl-one.com
Thursday's encounters in the Group Stage are:
Vici Gaming vs. Forward Gaming
Team Liquid vs. OG
Ninjas in Pyjamas vs. TNC Predator
Team Secret vs. Alliance
Evil Geniuses vs. PSG.LGD
Keen Gaming vs. Gambit Esports
Win a DHL #SurpriseBox
As always, there are some great prizes to be won in the competition we are organizing to coincide with the Birmingham event, including a DHL SurpriseBox:
On friday, Arena Birmingham will be opening its doors to the fans at last, and I'm looking forward to the great atmosphere they will generate in the hall.
See you there! 😉
Thursday
Wow! What an incredibly exciting last day of the Group Stage! Some of the top favorites have already been knocked out. Ninjas in Pyjamas and Forward Gaming were both eliminated from Group A, and Group B has seen Alliance and – the big surprise of the day – Keen Gaming sent on the their way.
Yes, you've read correctly: Keen Gaming, the team that won ESL One in Mumbai only last month, are already out of the reckoning in Birmingham before the playoff phase. A bitter pill to swallow for the losers, but that's what makes esport so fascinating. There is never a dull moment.
Time to say goodbye
The playoffs are underway
A couple of playoff games were already held today. The first two matches of this stage pitted Vici Gaming against PSG.LGD and Evil Geniuses against TNC Predator.
PSG.LGD pulled out all the stops to relegate the enormously strong team of Vici Gaming to the Lower Bracket.
TNC Predator managed to halt EG's winning streak and took the first game with an impressive performance. But the Evil Geniuses weren't about to give up. They fought back to win the next two games and clinch the match by a final score of 2-1. EG became the first team to qualify for the Upper Bracket decider and are just one step away from the Grand Finals. Congratulations!
Moments that deliver
Today, I went on a short trip for the top secret #ProjectAncient to see the great Sheever. I brought her a message from my buddy SirActionSlacks and did some important training with her. But see for yourself:
Sheever is now ready to join me and the DHL team in bringing goodies to fans who cannot attend ESL One in Birmingham. I'm really looking forward to seeing all the happy faces!
Dear Sheever: Even though I'm unable to give a high five, at least I never run out of steam. 😉
The main tournament is underway.
It all starts on Friday at 10am local time. The Birmingham Arena will fill up and I'm going to be at the heart of the action.
Don't forget – if you see me, take a selfie of us together and send it to me. 😊
Friday
Good Morning! Today's the day! ESL One Birmingham 2019 is about to start, but before I make my way to Birmingham Arena, I would like to quickly go through Friday's highlights (local time):
10:00 - Doors open
11:30 - Pre show
12:00 - Team Liquid vs. Gambit Esports (Best of 3)
15:50 - Team Secret vs. OG (Best of 3)
19:40 - Vici Gaming vs. the Winner of the Game Team Liquid vs. Gambit Esports (Best of 3)
Birmingham is a really great city. I love the canals and like the many bridges that you can drive over in particular. Birmingham Arena with its glass facade looks very impressive and can accommodate 15,800 spectators in all. Let's see what it looks like chock full of esports fans!
DHL! DHL! DHL! DHL!
The atmosphere in Arena Birmingham is incredible. My team and I were greeted today by fans wearing DHL shirts and hoodies chanting the name of DHL. You are epic! <3
In fact, I've never seen so many DHL shirts in an audience before. I'm totally overwhelmed by your support.
More top teams knocked out
While I was still soaking up the adulation from the fans, the action on stage was about to get underway. The first game of the day pitched Team Liquid against Gambit Esports. So I quickly hurried onto the main stage. And what an amazing sight! Just look at this arena: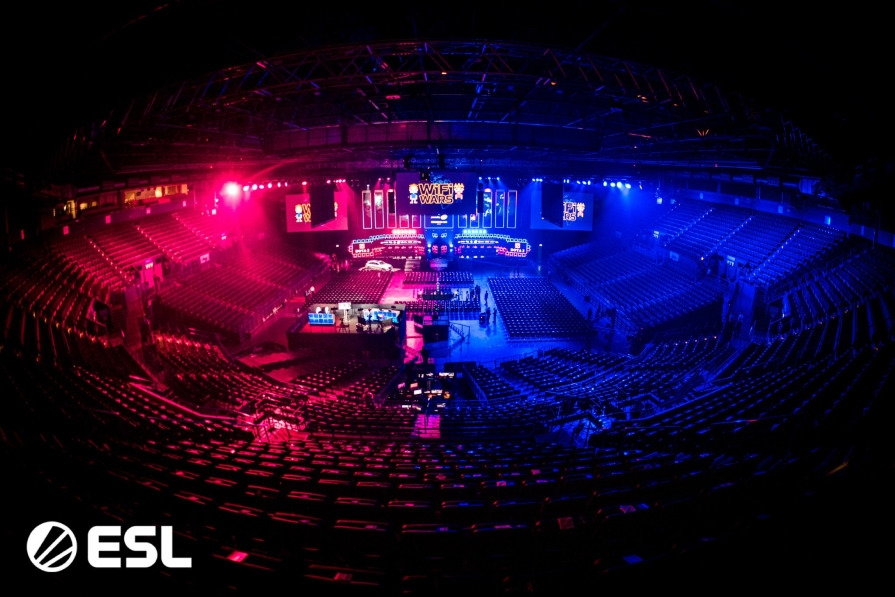 Against this magnificent backdrop, I was mesmerized by the first game which went the full three rounds. Gambit Esports prevailed, and we therefore had to reluctantly say goodbye to Team Liquid.
In the second game of the day, OG came up against Team Secret to produce a Dota2 contest of the highest order. This match was over after just two games, with Team Secret going through at the expense of OG.
So two more extremely strong teams had gone out of a tournament in which the underdogs seem to have got the upper hand.
Project Ancient
Yesterday, I joined Sheever for a short training session, and today we got to see the first of many radiant faces:
Project Ancient really is a great initiative that offers Dota2 fans worldwide the chance to receive a cool goodie package. I love distributing packages. #momentsthatdeliver
Immersion beyond godlike
In the last game of the day, Gambit Esports met Vici Gaming. It looked like a tough nut for Gambit to crack, but after beating Team Liquid, the Russians were up for the challenge. And justifiably so, because Gambit took the first win, clearly boosted by their run of wins. They then took the second game to eliminate Vici Gaming from the competition. What an amazing achievement! One player stood out: Immersion, the well-deserved MVP.
And so Vici Gaming also have to bid farewell to ESL One Birmingham 2019. I'll be interested to see how well they bounce back from this setback in future tournaments.
These teams are now out of the race as well:
What a day! I am still totally energized by the incredibly exciting games and the unique atmosphere in Arena Birmingham. I now have to process all of these impressions. Finally, I have a great video with all the highlights of the day:
Find me on facebook
In order to stay in even closer touch with you, I am now on Facebook and you can follow me directly via Messenger. That's where you can be among the first to read all my news. You can also enter a tricky Dota2 quiz, win tons of great prizes and much more besides. So please like my fan page and write me a message: https://www.messenger.com/t/EffiBOT.DHL
Saturday
The last day of the playoffs has dawned, and I'll tell you what to expect today.
After Gambit Esports' fabulous winning streak continued yesterday, we can look forward to three more contests of the highest order.
First out of the starting blocks are TNC Predator taking on Team Secret. Then we come to the Upper Bracket Final between PSG.LGD and Evil Geniuses. The day finishes with Gambit Esports meeting the winner of the encounter in the Lower Bracket.
Today is obviously going to be extremely exciting again, and I can't wait to find out which team is the first to make it through to tomorrow's grand finale.
But most of all, I'm looking forward to seeing all of you again. Here is my favorite photo from today:
Here are some impressions directly from the arena:
The last of the playoff games
The first match of the day pitted TNC Predator against Team Secret. Although Team Secret ultimately came out on top, it was no walk in the park. Final score: 2-1 for Team Secret, and TNC Predator are on their way home. Here is the final move made by MidOne which clinched the win for his team:
The second game of the day was the Upper Bracket Final, in which PSG.LGD came up against the in‑form team of the tournament, Evil Geniuses. Thanks in no small measure to an incredible performance from Arteezy in both games, EG battled their way through to the final. What a star! 😉
The first team to book a place in the final were therefore Evil Geniuses, and with a performance that must surely make the Americans favorites for the trophy. Congratulations!
Gambit or Secret?
The last game of the day was between Gambit Esports and Team Secret. Based on results so far, I picked Gambit as clear favorites in this encounter. Indeed, most commentators saw it that way. But events were to prove us all wrong. Although Gambit Esports pleased the fans with the quality of their play, they eventually lost out to Team Secret by a score of 2-1.
Gambit Esports have the consolation of leaving the tournament in a respectable 4th place.
More !DHLDrops for you!
During the break, we were able to bring joy to another fan in the context of our Project Ancient. This time, we were delivering to Indonesia. But of course, fans at the contest venue itself didn't miss out either. Even though I missed the companionship of SirActionSlacks today, Sheever chose a really worthy winner.
The end of an exciting playoff day
Today was once again awesome. In our #momentsthatdeliver slot, we again present a short summary of the day's action.
The grand finale
Tomorrow is the day when everything is decided. Finals day! And again, we're expecting Dota2 of the highest standard: PSG.LGD against Team Secret. The winner of this encounter goes into the grand finale, where Evil Geniuses must be quietly confident of extending their incredible winning streak. Can they pull it off? Whatever the outcome, we can look forward to a very special Sunday and some great games.
Today, somebody mentioned that there was an important soccer match taking place in Madrid, but everybody at ESL One Birmingham 2019 knows that tomorrow's final will be the most important match of the year! 😉
Here are a few of my personal impressions:
Sunday
Grand finale! The final day of the competition has dawned, and I'm feeling incredibly excited! Who is going to win the title and $135,000 in prize money? There are still three teams in contention: Evil Geniuses, Team Secret and PSG.LGD. Which of them will you be rooting for?
There are just two matches on the board before we crown the worthy winners of this exciting tournament.
Also today I met great people again. Like these great DHL fans:
We've got us a finale!
The Lower Bracket finale was real exciting. It just doesn't get any better. It was 1-1 after two extremely nerve-racking matches. In the third and final game of the "small finale," Team Secret showed their full skill potential and pulled out a lead on PSG.LGD in the early game. But PSG.LGD fought back real strong in the late game and got back into the competition. After 42 minutes, Team Secret finally wrapped things up, beating the challengers, Ancient.
And so, the opposing sides have been determined in the ESL One grand finale of Birmingham 2019! It's Evil Geniuses vs. Team Secret! This is probably the finale that many fans wished to see, and I'm mega pleased about it as well.
The finale will soon get underway and I can't wait. How about you? Are you real excited too? For which team are you rooting? Tell me in the Comments!
Here some more pics from today:
The winners from Project Ancient
Of course, all the winners from our Project Ancient were also drawn and Sheever recited their moving stories. And then after that, it was time for me to distribute packets full of goodies to the spectators. They were full of really cool items, so it wasn't easy for me to part with them. :)
The finale goes the whole distance!
There's an insane battle going on for the much-coveted trophy and prize money. Team Secret narrowly won the first game. The Evil Geniuses then took the next point, drawing level. Team Secret countered again with a win, only to be totally destroyed by EG in just 30 minutes. As a result, the Best-of-5 finale is going to the wire with five games. The teams are really fighting hard for the win, performing funky moves and strategies. It's just terrific. I love it!
Who'll win the last game and ESL One Birmingham 2019 with it? Game 5 will be the deciding round! Soon we will have a winner!
We have a winner...
It's over! After a thrilling early game, in which Evil Geniuses showed what they are capable of, the mid-game game ran out in favor of Team Secret who exploited the momentum to the full to emerge ultimate winners. It's their 4th ESL One title now. Wow!
What a great evening and unique event this was! I'm still totally buzzing from the response of the fans and the atmosphere in the arena.
Congratulations to Team Secret!
The last #Momentsthatdeliver from ESL One Birmingham 2019
And to round off the occasion, we have our #Momentsthatdeliver compilation for you. Enjoy!
I'm bidding a fond farewell to Birmingham and already looking forward to ESL One Cologne 2019. See you there! 😉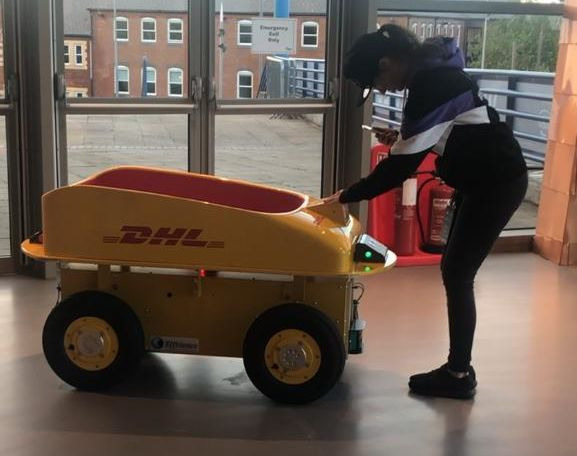 Here is a video of my favorite fans in Birmingham:
The greatest #Momentsthatdeliver from the whole event:
Your EffiBOT.