A DHL COLABORA COM O FUTURO DOS GRANDES FELINOS
A DHL E A NATIONAL GEOGRAPHIC CREATIVEWORKS CONTAM A HISTÓRIA DE PROJETOS DE PRESERVAÇÃO E REALOCAÇÃO DE GRANDES FELINOS.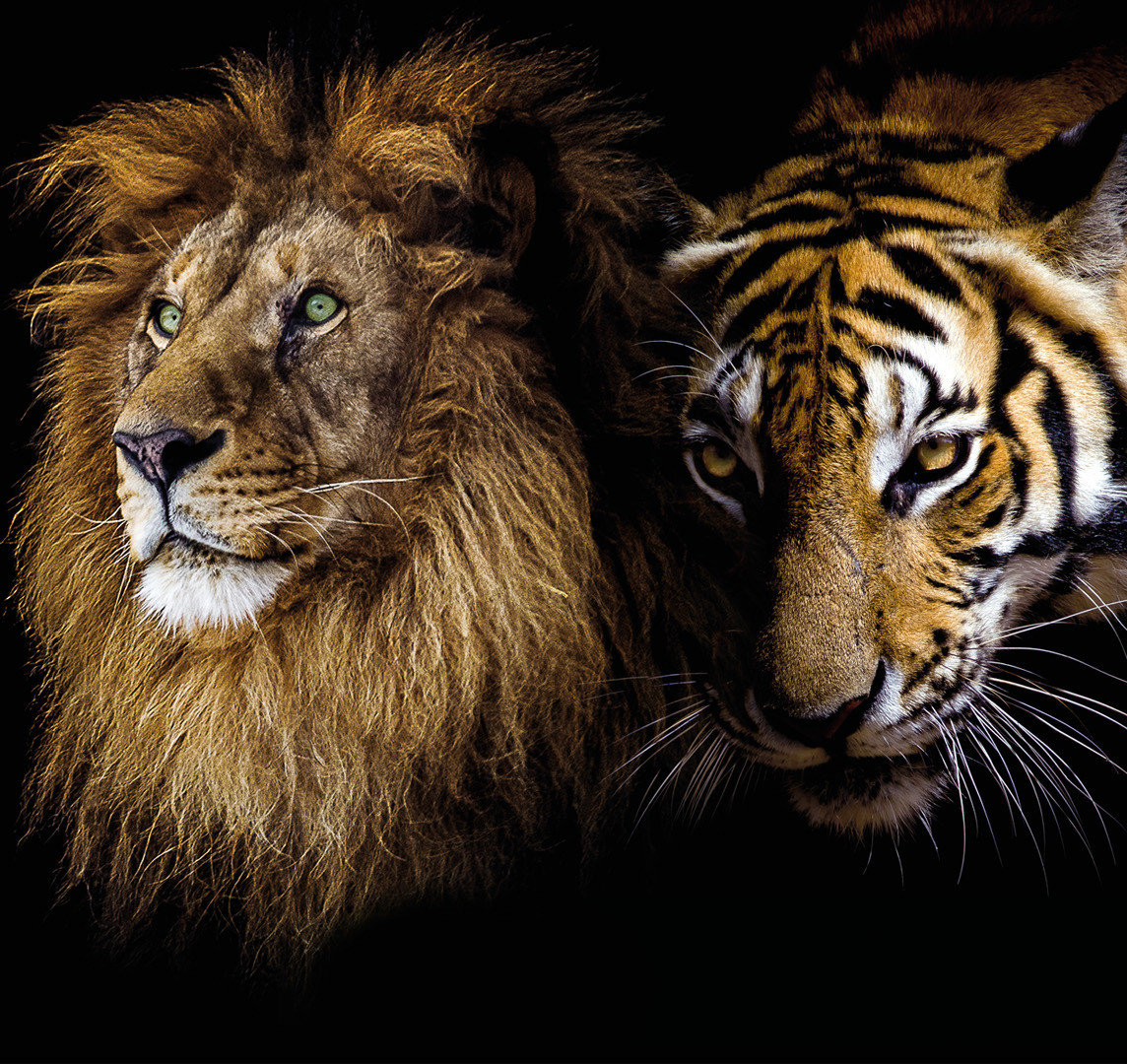 Os grandes felinos são criaturas impressionantes e, desde o início dos tempos, fascinam os seres humanos. Mas, atualmente, eles são um dos grupos de espécies mais ameaçadas do mundo. A perda de habitats naturais, a degradação e o conflito humano resultou na perda iminente de muitas populações locais de grandes felinos em todo o mundo. Além disso, muitos grandes felinos são mantidos em cativeiro como uma forma de entretenimento ou um símbolo de status para as pessoas que os possuem.
No primeiro episódio desta campanha de storytelling de três partes, a DHL e a National Geographic CreativeWorks visitam projetos de preservação e de realocação de grandes felinos.
A fotógrafa da National Geographic, Nichole Sobecki, visitou um projeto de reintrodução de guepardos muito importante na África do Sul. O projeto tem como foco o aumento da população de guepardos selvagens aprimorando o patrimônio genético dessa espécie ameaçada de extinção.
O filme também nos apresenta Lionel De Lange e seu projeto Warriors of Wildlife. Nessa história, nós descobrimos como Lionel e sua equipe trabalharam para libertar leões e tigres de zoológicos privados no Leste Europeu e transportá-los, com a ajuda da DHL, para um santuário na África do Sul, onde os felinos encontram refúgio e melhores condições de vida em grandes locais cercados ao ar livre.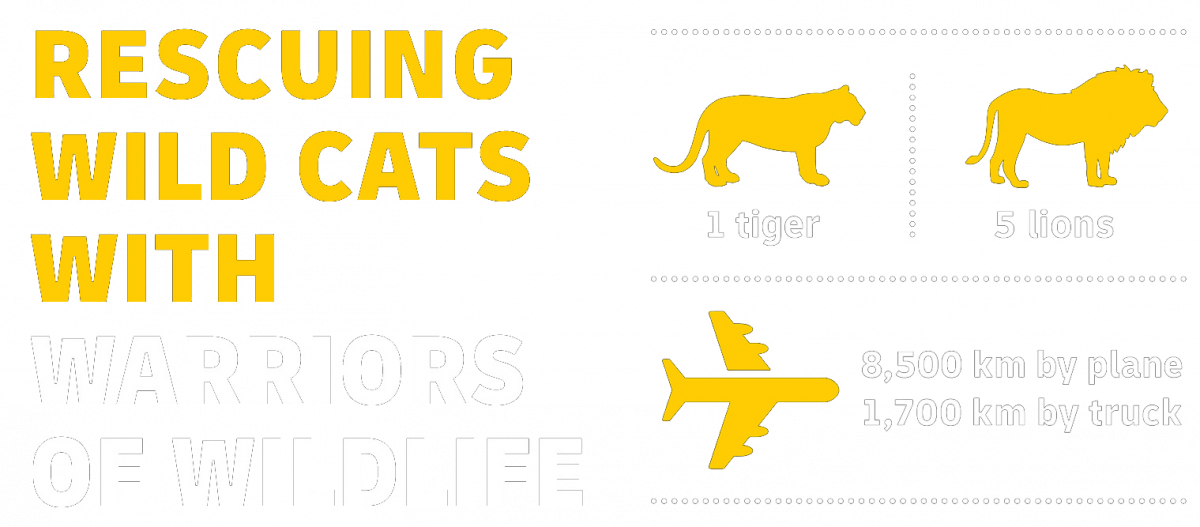 Um futuro para os felinos selvagens
5000 people have helped through completing the quiz. What does this mean? We support Lionel De Lange's Warriors of Wildlife initiative with a total of €5,000.
Is Lionel glad about it? Let's see:
"That is awesome, thank you. ... we are in the process of buying a used ambulance for rescues in Ukraine. Our sanctuary is also in need of a borehole as we are currently experiencing an 8 year drought. The money will be a huge help."
Of course you can still take the quiz to test your knowledge about big cats!

Fotografias da missão de resgate
Nossa jornada de resgate de animais selvagens