esports
Birmingham hosts the grand finale of ESL Academy presented by DHL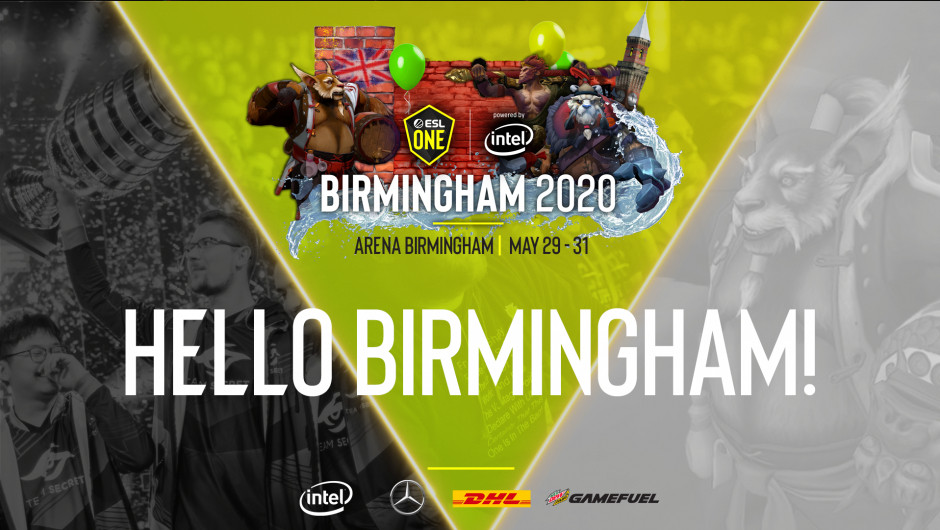 Participating teams will consist of eight invitees and four regional qualifier slots for Europe and CIS, North America, China, and South East Asia, which will be decided in early April. During the best-of-two round robin group stage phase, eight out of twelve teams will earn spots in the playoffs at the Birmingham Arena to battle it out in front of the passionate audience.
ESL One Birmingham has already set revolutionary records in 2018 and 2019 and has established itself as the largest esports tournament on British soil, thanks to the impressively dedicated British Dota 2 community. In 2019 ESL One Birmingham surpassed the highest viewership for an ESL One Dota 2 event thus far, and therefore has successfully placed itself in ESL's history books.
"We're extremely proud of what ESL One Birmingham means to the Dota 2 community. With the support of players, partners and fans, Birmingham is a truly unique tournament and atmosphere which will no doubt deliver yet more unforgettable moments again this year. We're hugely thankful to each and everyone involved and would like to show our gratitude not only by providing a world-class final at the highest production level, but also by bringing even more excitement, features, and catchy chants to the Birmingham Arena" says James Dean, CEO at ESL UK.
One of the highlights for the community in 2020 will be the grand finale of ESL Academy delivered by DHL, which was introduced by ESL and DHL in late October. After the official draft at ESL One Los Angeles in March, the Academy will reach its seasonal peak on the big stage at ESL One Birmingham in front of an electric live audience. Four of the top EU and NA Academy teams will play in the group stages on May 30 for a chance to make it to the grand finals on the main stage. The entire season of ESL Academy will culminate with a winning team earning the lion's share of over $240,000 USD prize pool.
"Linking ESL Academy to the biggest esports tournament in the UK provides Dota 2 action at all levels, which fans can engage with the experience onsite and online" says Ulrich Schulze, Senior Vice President Product at ESL. "It was therefore important for us to host the Academy's finals at one of the most important tournaments in the ESL One series in Dota 2, ESL One Birmingham."
Fans of the MOBA game Dota 2 still have the possibility to sign up via reach.gg and enter the ongoing season of ESL Academy.
Tickets for ESL One Birmingham will be available from Wednesday, January 22nd 16:00 CET / 15:00 GMT London Time via the Ticket Factory and will range in price between 39,00£ and 129,00£.