DHL FASTEST PIT STOP AWARD
FORMULA 1® DELIVERED BY DHL
More than just stopping
A Formula 1® pit stop is much more than just stopping, changing tires and accelerating away. Perfect planning and absolute precision at breathtaking speed are needed to get it right first time. Pit stops are just one example of how Formula 1 is a team sport.
Outstanding teamwork
The DHL Fastest Pit Stop Award was established in 2015 to recognize outstanding teamwork and performance from the unsung heroes who make a vital contribution to the drivers' success on the track.
Yas Marina Circuit
Formula 1 Etihad Airways Abu Dhabi Grand Prix 2022
Fastest Pit Stop Video
McLaren hit the target again with DHL Fastest Pit Stop in Abu Dhabi
McLaren have done it again. As in Mexico, the Woking-based outfit performed the fastest pit stops. Lando Norris's 2.32-second tire change was the fastest. Daniel Ricciardo's stop was just a fraction slower at 2.33 seconds. A nice farewell present for the Australian driver. To complete the pit stop podium, Lando Norris's second tire change in a time of 2.35 seconds was the third fastest in Abu Dhabi.
The race in Abu Dhabi once again showed the massive step forward McLaren have taken in terms of pit stops. In the overall standings, McLaren were only beaten by Red Bull, who were formally presented with the DHL Fastest Pit Stop trophy in Abu Dhabi. Ferrari in third place of the overall standings already had a huge gap to McLaren.
To round off the season on a high, both McLaren drivers finished in the points. Lando Norris scored one of his best season results with P6, while Daniel Ricciardo said goodbye to his Formula One career with ninth place. Ricciardo's fast tire change was critical to his race. As he was on a one-stop strategy, a rapid-fire pit stop on lap 19 was one contributory factor to him finishing just six tenths ahead of Sebastian Vettel. The German retiree struggled in what was also his last Formula One race with a suboptimal one-stop strategy and a slow 4.10-second pitstop.
"As much as he is a friend, I was happy to hold him off in his last race," joked Daniel Ricciardo. Lando Norris made it a double in Abu Dhabi as he scored his second DHL Fastest Lap in 2022 as well as the fastest pit stop. As he was on a two-stop-strategy, his pit stops of 2.32 and 2.35 seconds also played an important role in him seeing the checkered flag right behind the top teams Red Bull, Mercedes and Ferrari.
This concludes a very successful 2022 pit stop campaign from McLaren. They lost out to Alpine in the constructors' championship but celebrated great success in improving their pit stops. The team from Woking was on a mission: No other Formula One team managed to improve their tire changes more.
With a 1.98-second pit stop in Mexico, McLaren managed not only to do the fastest pit stop of the season, they were also the only team to change tires in under two seconds. "It takes time to manage the challenge of doing pit stops in Formula One," commented McLaren team boss Andreas Seidl. P5 in the constructors' championship, but P2 in the pit stop standings – still a lot to be proud of for McLaren.
Season Averages
How the teams' pit stop times improved during the course of the season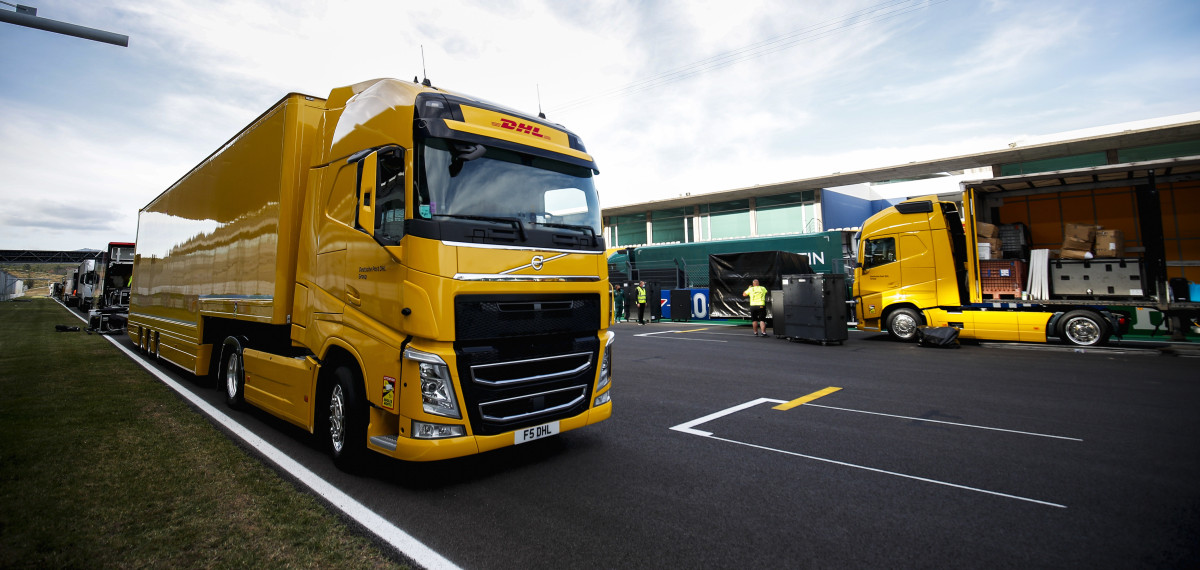 Formula 1® Logistics Hub
Join us on our biggest season yet
2021 Season
All the stats, facts and figures for the 2021 DHL Fastest Pit Stop Award.