Fashion
New DHL consumer survey on fashion trends and their parallels in the world of logistics
Key Takeaways
Consumers more demanding about production and environmental protection
DHL offers tailored logistics solutions for designers and brands
DHL's newest consumer survey provides an overview of current trends and consumer expectations. About 6,000 people from the UK, the United States, Italy, Australia and Japan took part, answering questions about their buying habits and the reasons behind their purchases. As a long-time logistics partner for designers, events and brands, DHL commissioned the survey to underscore the importance of a smoothly operating global network, precision, dependability and speed in the fashion industry.
"DHL commissioned this survey to take a closer look at current fashion trends and point out their parallels with the world of logistics. Both industries operate global networks and work creatively, accurately and fast," says Arjan Sissing, SVP Group Brand Marketing.
Among other things, the survey shows that consumers in the UK value ethical production especially highly, while women in Japan give priority to the quality of products. 15% of survey participants read the label to see where a piece of clothing was produced; in Italy the figure is as high as 41%. In addition, buyers want to know whether and how the product shipment chain might affect the environment. And one-quarter of the respondents say that production under fair working conditions is important to them. Experts like the British fashion journalist Karen Kay also emphasize that there is a trend toward increased awareness of environmental impact and social aspects, especially among the younger generation.
Since 2008, DHL has partnered with various fashion weeks and offers tailored services to deliver the designers' irreplaceable sample collections to the shows reliably and on time. Among its current commitments are partnerships with the fashion weeks in London and Copenhagen, the Amazon Fashion Week Tokyo, and the Mercedes-Benz Fashion Weeks in Sydney and Moscow.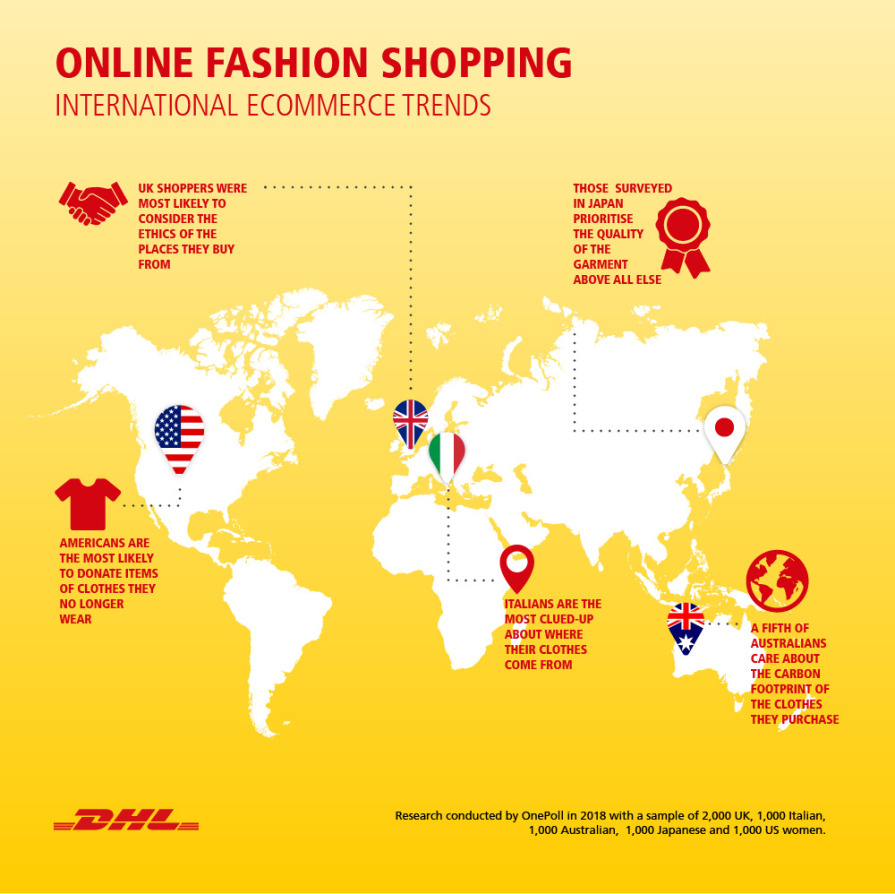 DHL also works with leading industry associations worldwide, among them the Council of Fashion Designers of America (CFDA), the British Fashion Council (BFC), the Camera Nazionale della Moda Italiana (CNMI), the Japan Fashion Week Organization (JFW Organization) and the Artefact Agency in Russia. In October 2017, DHL and the CFDA jointly published "The Human-Centered Supply Chain," a study on business models for the future of fashion. It analyzed and outlined solutions for the main challenges and fields of action for supply chains in the fashion industry.
The "Designer's Playbook," which was developed from the results of the study, helps aspiring designers to establish their businesses successfully. In addition, DHL promotes and supports young designers with workshops and award programs that include transport services and logistics mentoring to aid designers in internationalizing their businesses. DHL also works with various established designers, including the VETEMENTS label, which dedicated a separate capsule collection to DHL as part of its Spring/Summer 2018 collection.
DHL provides information about current fashion issues and partnerships through social media such as Facebook, Twitter and Instagram. The "DHL Fashion" Facebook page has nearly 200,000 followers.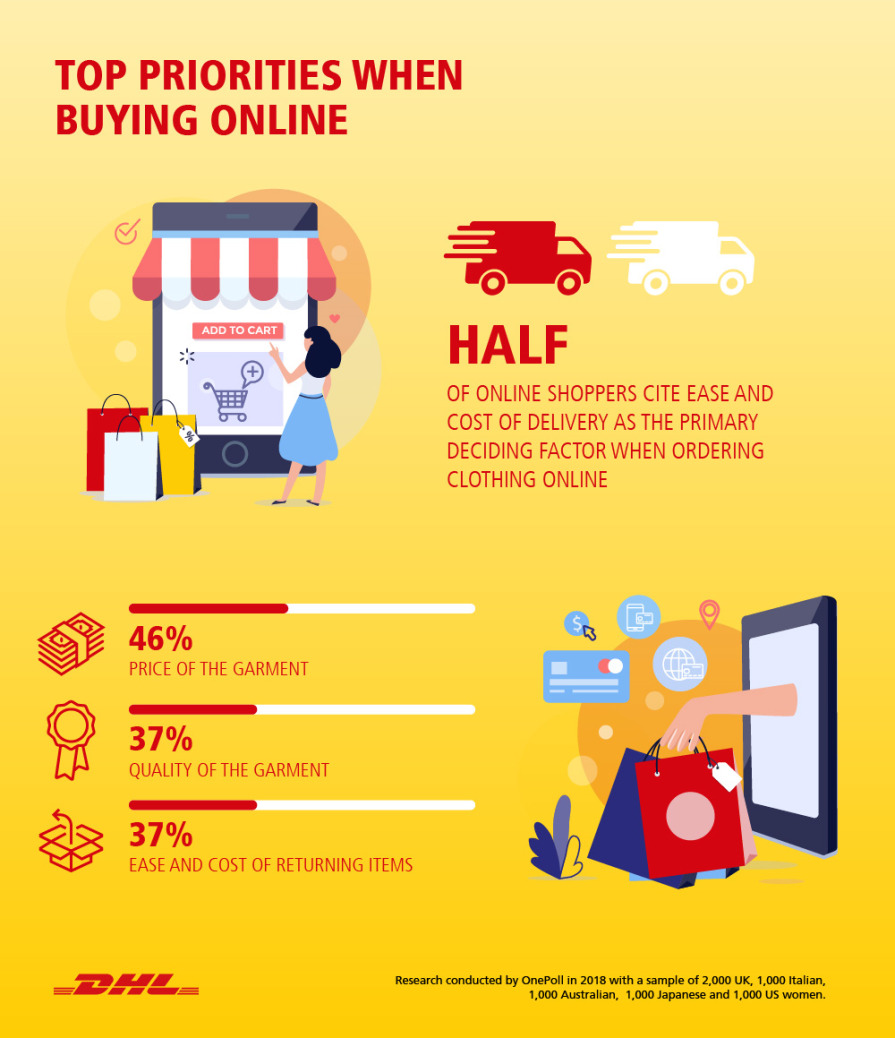 Decades of expertise in fashion logistics
As the leading logistics partner for the fashion, jewelry and lifestyle industry, DHL has decades of experience and expertise in the field of fashion logistics. The company provides a wide range of customized logistics solutions including a variety of services for e-commerce, delivery to boutiques and shopping centers, or comprehensive warehousing and value-added services in special fashion distribution centers.
DHL's services are intended not only for large fashion businesses and established designers but for talented and ambitious newcomers as well. DHL assists the latter in making a name for themselves in the fashion industry with flexible logistics solutions to bring their creations to the runways of fashion events or to boutiques around the world.