Fashion
DHL Fashion Pop-Up at Bread&&Butter by Zalando Berlin 2018
Key Takeaways
B&&B's recording breaking attendance
Buy and Ship, delivered by B&&B x DHL
DHL introducing Virtual Reality experiences
DHL's little helper – the EffiBOT
Red & Yellow B&&B recap video presented J.C. Mpassy
DHL as a global logistics partner for small to large fashion, retail, e-commerce and luxury brands, was of course amongst its business partners with its own fashion-forward DHL service booth – offering tailor-made solutions while shipping home exclusive B&&B by Zalando purchases of thousands of visitors.
B&&B's Pop-up of style and culture breaking record attendance
The ultimate pop-up of style and culture reached its record attendance at this year's Bread&&Butter by Zalando. From August 31 to September 2, fashion enthusiasts from all over the world flocked to this unique Berlin event, breaking all previous visitor records with an impressive number of 35,000 visitors.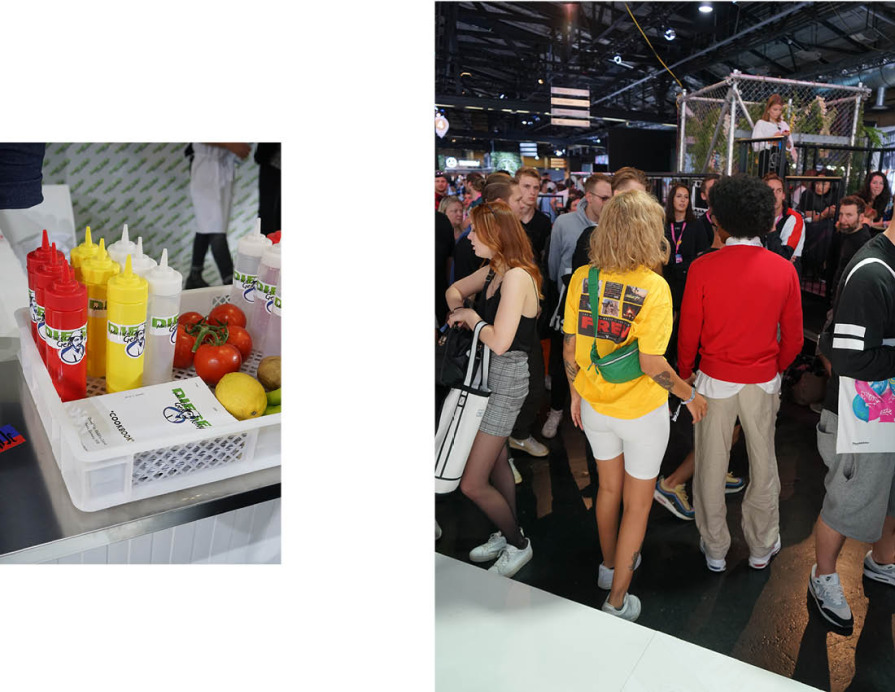 The pop-up of style and culture was accentuated with top musicians, DJs and exciting panel discussions with international speakers from the fashion industry – attracting a wide, diverse and vibrant audience that is enthusiastic about fashion, street culture and music. Celebrities like Ms. Lauryn Hill, Jaden Smith and Princess Nokia attracted a lot attention and made this event an even more unforgettable experience.
Buy and Ship – on site shipping services delivered by B&&B x DHL
At every B&&B exhibitors booth, visitors could indulge in customizing their favorite streetwear items, creating one-off sneakers and clothing pieces, and ship them home instantly.
DHL enabled fashion enthusiasts to get their hands on their first virtual reality experience at the booth, and dozens of them queued up all day to play the game, which was a battle of speed at stacking boxes in a virtual DHL warehouse. Innovation and In the future, virtual and augmented reality could become a powerful channel for fashion brand-consumer interactions.
With a little help from DHL's EffiBOT
The incredible DHL EffiBOT was the star of the evening. Normally the functional robot is used to support staff at DHL warehouses, went around the venue to mark its presence and help users find out about the DHL service point.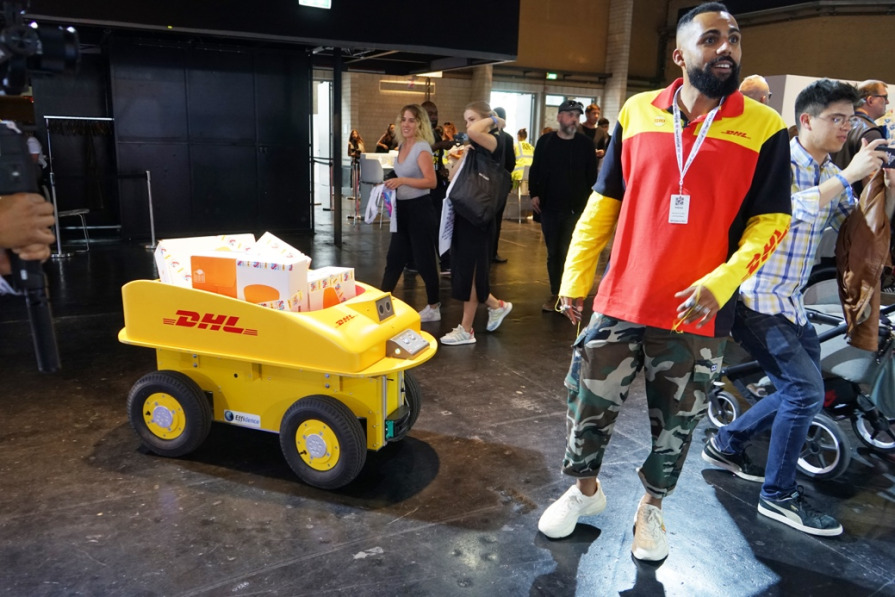 Red & Yellow B&&B recap video presented J.C. Mpassy
Former fashion retail manager, Jean Claude Mpassy, is the founder of a creative agency and the fashion editor of New Kiss on the Blog. For DHL Mpassy set about finding interesting B&&B visitors who interact with DHL in their every day life.
The colors Red & Yellow complement each other so well and provide such a great pop to the wardrobe. They are fun and just plain dope!"

B. Hecht, B&&B visitor