Fashion
Fashion technology and innovation shape the future of fashion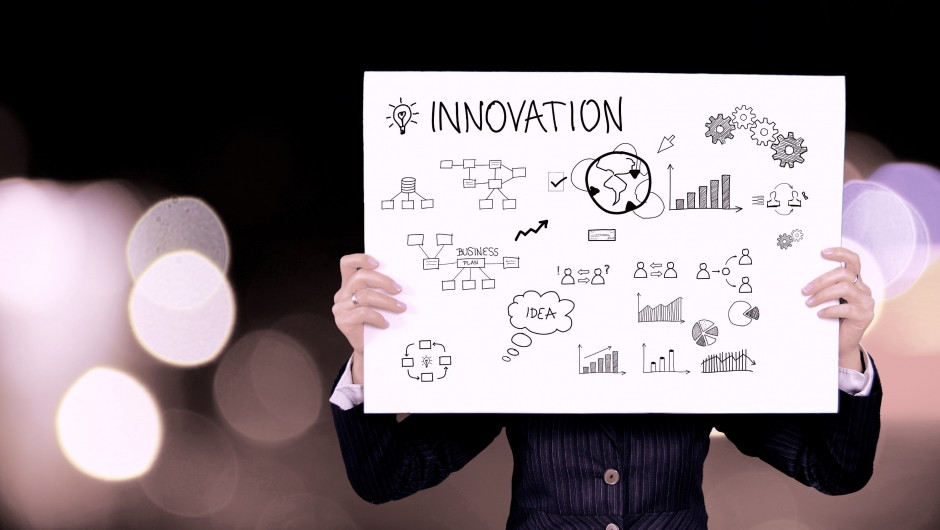 Key Takeaways
Technology's impact on fashion and retail
Latest fashion and textile innovations
Examples of innovative fashion and technologies
Technology's impact on fashion and retail
Fashion Tech is becoming a rapidly growing and vibrant ecosystem that is now supported by incubators and accelerators such as New York Fashion Tech Lab and Silicon Valley's Fashion Tech Accelerator whose focus is to guide new Fashion Tech innovators. With technology we can create a more robust, energetic, transparent and sustainable fashion ecosystem instead of an energy-depleting fashion market treadmill with uncertainty, miscommunication, misalignment and misdirection.
Streamlining processes, developing more efficient systems, and modernizing operations within the fashion and retail industry are indispensable components of the fashion tech sector. Supply chain technology makes processes more efficient, while the use of data analytics, social media tools, artificial intelligence and augmented reality help guide purchasing and business decisions.
Get an overview of the latest tech trends in fashion e-commerce and retail:
AI (Artificial Intelligence) is the most pioneering technology helping brands and retailers with predictive forecasting, capacity planning and merchandising while improving product availability and faster, more accurate deliveries.
AR (Augmented Reality) is helping online shoppers with buying the right look and size by a smart blended reality mirror overlaying clothes on to users. A genius tool that further helps online retailers to reduce the number of returned items.
Blockchain is a new digital record guaranteeing product safety, authenticity and ethical standards as records cannot be altered once added to the blockchain. Consumers can rest assured where and out of what material an item was made, who it was made by, the conditions they worked in and how much they were paid.
Contactless payment integration with smartphones, smartwatches or smart clothing is simply convenient and prevents theft. The first high-tech automated convenience stores in Asia even require no checkout, no cash and no salespeople.
Facial recognition technology is used to pay for products 0r to identify varying levels of customer satisfaction. But it can also provide insights on consumers's purchasing decision process by identifying individuals and developing personalised experiences for them.
Voice interface like Apple's Siri, Amazon's Alexa, Microsoft's Cortana or Google Assistant are all inspiring representatives for the voice-based interface! Voice user interfaces are creating a new paradigm for human-computer interaction whereas in retail it would be a new form of conversational commerce – simply more efficient, frictionless and convenient than typing.
Visceral experience is in contrary to digitally enabled experiences both online and offline, more physical and will be back in focus. Fashion brands and department stores especially, will need to create places or pop-ups that offer consumers authentic emotional connections and experiences engaging body, mind and soul. It's all about community, entertainment and education, whether that includes tech or not!
Latest fashion and textile innovations at a glance
Fashion became a complex business involving long supply chains of production – from raw material, textile manufacturing, clothing construction, shipping, retail, use and ultimately disposal of the garment – while making the fashion industry the second largest polluterin in the world after oil. Innovation in the way clothes are made has not kept pace with the acceleration of how they are designed, made and marketed. Fast fashion still represents a relatively low-tech production system, only slowly becoming more tech- and sustainability-focused.
Therefore, textile innovations and recycling processes are playing a major role in the development of a more sustainable future of fashion. Commercializing a completely new generation of textiles as well as bioengineered clothing solutions that are less demanding on the environment, creating more value, while reducing the damage caused by the fashion industry and consumers.
The following list gives a rough impression about the new possibilities and innovative progress in the fashion industry:
Duo skin: The MIT Media Lab has developed a smart tattoo with built-in chip and mini-sensor for self-sticking. This will turn our skin into a touch screen, mood barometer and transmit data.
Elastic Textile Display: A new ultrathin elastic display that fits snugly on the skin can show the moving waveform of an electrocardiogram recorded by a breathable, on-skin electrode sensor. Combined with a wireless communication module, this integrated biomedical sensor system, called "skin electronics," can transmit biometric data to the cloud.
Bacterial Textile Dyes: The fashion industry is the second largest polluter in the world. To counter the ecological disaster, a startup with the help of bacteria has developed an alternative to chemical textile dyes and conventional plant dyes!
Solar Power Fashion: Luxe solar-powered fashion that uses miniature photovoltaic cells as a design element rather than something to be camouflaged. Diffus for example wired 100 tiny solar panels onto the bag's exterior—enough to generate juice to power the cellphone or other mobile device.
Illuminated embroidery: Clara Daguins models are changing in contact with technology. Integrated filaments, circuits and sensors make their clothes glowing "Body Electric". Offline is no longer an option.
Virtual Fashion: We could use the virtual worlds to free ourselves from norms, bring out our personality, and use algorithms to calculate fashion trends. The Dutch fashion designer Jacob Kok shows how it's done.
Textile Hacker: The stuff of the future is created by DataPaulette through sharing and open source. A handful of passionate engineers and designers provide a platform for everything that brings together the interplay of fashion and high tech, fabrics against electrosmog, as a source of light and sound or "sextile".
3D Printed Fashion: When the designer trio of New York's fashion label, threeASFOUR, pampers the 3-D printer, a fabric comes out that adapts to the body and its movements like a snakeskin. The templates are from sacred geometry and wildlife. ThreeASFOUR conduct high-tech research with the aim of creating harmony between man and nature.
Interactive Fashion: Chinese-Canadian designer Ying Gao designs interactive dresses that watch us, communicate with us or silence us. Fashion that makes itself independent and questions how we treat each other.
All-rounder Sneaker: Nancy Karim Oumnia creates an all-rounder sneaker that counts our steps, binds itself and has a temperature controller. In the future the sneaker will also replace the doctor, because the built-in sensors collect data which helps diagnose diseases.