Fashion
Outlook 2018: Booming e-commerce is changing the fashion industry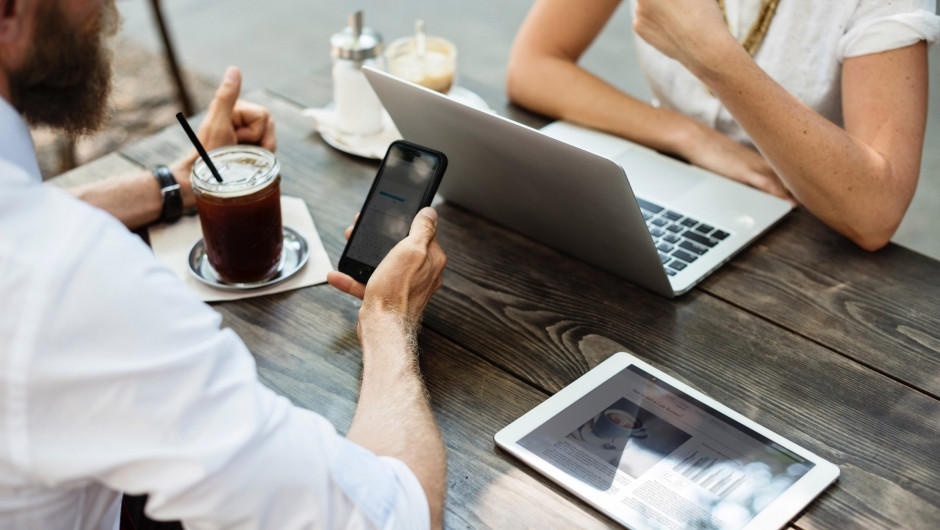 Key Takeaways
E-commerce is an increasingly powerful engine for growth
Best opportunities for small and medium-sized businesses
E-commerce trends to pay attention to in 2018
Fashion outlook 2018: Sustainability
E-commerce is an increasingly powerful engine for growth
E-commerce has experienced an explosive worldwide growth over the past decade, including in developing countries. The e-commerce market share in Q3 2017, as a percentage of all retail sales, has increased to 9.1% according to the U.S. Census Bureau, up from 3.5% just a decade ago.
The fashion industry functions as the engine for growth and innovation and has been the muse for many technological breakthroughs such as the invention of Google image search thanks to Jennifer Lopez's Grammys Versace dress in 2000. New age e-commerce entrepreneurs continue to enrich the cyberspace with new and innovative business concepts and marketing strategies while fashion is as an ever inspiring source for visual technology and merchandizing that increases online retail conversion rates.
E-commerce enabled luxury fashion to be more accessible around the globe and became a significant part of the global economy, today. Due to the growth that will be driven by emerging markets worldwide, McKinsey Global Fashion Index further projects global fashion industry sales to grow by 3.5 to 4.5 percent in 2018.
Best opportunities for small and medium-sized fashion brands
As a result of higher success rates in accessing financing from bank loans, Dun & Bradstreet, a US company providing commercial data, analytics and insights for businesses, forecasts that 84% of both small and mid-sized business owners expect their business to perform better in 2018 than in 2017, up from 72% the previous year. Due to the lack of financing options not many small businesses manage to integrate omni-channel strategic marketing in comparison to larger brands. 2018 will show a growing number of small businesses utilizing multi-channel, omni-channel and cross-channel strategies to perform B2B and B2C sales – giving small businesses a greater chance to outperform competitors.
Moreover an increasing number of startups and smaller online enterprises are successfully boosted by platforms like Shopify, Kickstarter and IndieGogo. DHL Express thus partners with Shopify to empower small businesses to go global. One of the 2018 trends provided by McKinsey and BoF further confirms that fashion brands no longer question "if" but "how" to collaborate with big online platforms.
Broader positioning through both e-commerce and offline brick-and-mortar retailing remains important, as consumers continue to seek for products available digitally and locally. In fashion most traditional luxury brands are exclusively available through their own online and offline stores, younger medium-sized luxury brands waive the management of their own online shop and instead distribute their goods through select offline stores with respective online stores.
For the growing number of smaller niche fashion labels concerned about in-depth storytelling, transparency, personalization as well as sustainable and ethical aspects of their supply chain – individually refined online stores are an indispensable tool since visual and content-related digital representations play an increasingly important role to eco-commerce consumers and millennials.
This significant distinguishing factor is a major benefit of smaller sustainable e-commerce businesses, yet many of them are lacking in digital visibility, e.g. via search engines. Sustainability-conscious consumers can globally purchase and better inform themselves about niche products and brands online. According to Accenture, however, Millennials are certainly very savvy online customers, but it doesn't mean they've stopped frequenting brick-and-mortar venues.
E-commerce trends to pay attention to in 2018
It's time to introduce a few new e-commerce trends for 2018:
Personalization – describes a customer-centered e-commerce model that provides more personalized and curated shopping experiences with a focus on niche markets and customization opposed to mass production. Consumer want to be individual by identifying themselves with authentic brands and products, implying that brands will have to focus on their strengths, their brand story and quality of products.
E-mail commerce – will become vital to brands. Personal customer service and secure purchases through e-mail gives online shopping a much more personal touch. There are major gains for businesses that know how to build long-term customer trust online.
Sustainability – will evolve to be indispensable for brands, products and e-commerce, as millennials are becoming increasingly sustainability and quality-conscious. Mindful consumption and circular economy principles will be an integral part of the value and supply chain. The process of e-commerce itself will become more sustainable by improving product informations and online visualization, consumer behavior, packaging material and delivery options.
Coordination and Cooperation – in supply chain management and e-commerce will cause retail sales to rocket. Fashion brands will grow in scale when cooperating with other online platforms, businesses and brands, while making supply chain processes more efficient. Conversely, the innovative qualities of startups and new fashion labels will revive conventional big companies, thus connecting authentically is the way to go!
Fashion outlook 2018: Mindful consumption
The outlook of the multinational investment company Schroders for 2018 reveals, that the winners of the future will be those companies and investors who realize and create true business sustainability. Examining companies without considering the social and environmental backdrop that will define future leadership is even becoming untenable. According to the recent human-centered Supply Chain Studies by DHL, CFDA and Accenture, this further implies that fashion retailers and designers must consider their supply chain as part of their brand story, as millennials are the most sustainability-conscious generation. The importance of aspects such as transparency and sustainability thus has to be communicated to partners, customers and retailers so that they too can become more transparent and sustainable in their business and consumption.
Since cooperation and sharing of expertise and structures have become increasingly important to sustainable supply chains, the significance of relationships and partnerships has also continued to increase. Companies that use both environmentally and economically sound manufacturing and production practices can gain significant competitive advantages, as the boom in commerce for sustainable lifestyles has opened up an entirely new market for prospective entrepreneurs.
Especially startups, small businesses but also large companies have come to understand that the only way for them to begin or continue their activities and manage success in the long run is to introduce their own sustainable products. "Brands that establish a reputation for environmental stewardship among today's youngest consumers have an opportunity to not only grow market share but build loyalty among the power-spending Millennials of tomorrow, too," says Grace Farraj, SVP, Public Development & Sustainability, Nielsen.
Thus working towards a mainstream circular economic system with fashion businesses motivated by both environmental concern and commercial opportunity primarily depends on supply chain transparency and big data resources that can identify where used materials are around the world at any one time, for businesses to buy up or to up-or-recycle for new products. Business of Fashion, the daily resource for fashion entrepreneurs, further states that the fashion's ability to overcome rising costs in materials, labor and transportation, while tackling more active regulation and shifting consumer sentiment remains to be seen while the severity of the problem and its sheer scale create a pressing argument for change.