Rugby
Match Ball Delivery: Kawany Higa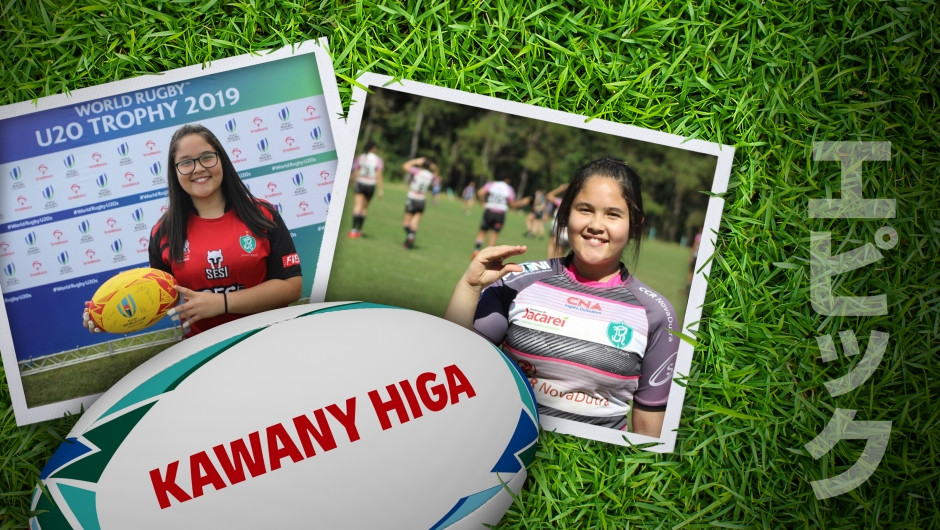 DHL's global Match Ball Delivery program has given 48 lucky children the once-in-a-lifetime opportunity to deliver the official match ball onto the field at a Rugby World Cup 2019™ match.
Kawany started playing rugby two years ago during a tough time in her life, when a friend invited her to join in. She really enjoyed the sport and has continued to play ever since.
Get to know Kawany ahead of Rugby World Cup and watch out for her journey on DHL Rugby social media (Twitter, Instagram and Facebook) during the tournament.
Why do you like playing rugby so much?
I love being part of a team and have made lots of friends since taking up the sport two years ago. I also love the respect shown amongst the players.
"I didn't even believe it was real."

Kawany Higa
How did you feel when you heard you'd been selected to deliver an official match ball at Rugby World Cup 2019?
It was such a big surprise for me! I was so happy I didn't even believe it was real.
What do you think it will be like to deliver the ball onto the field? Do you think you'll be nervous?
I will be so grateful to deliver the official ball onto the field and to meet rugby stars I never thought I'd have the chance to see. Of course, I'll be a little nervous, however it is a dream come true so I'm going to make the most of the experience.
Will this be your first time on an international flight? If yes, how do you feel about that?
Yes, it will be my first time flying, so I am little nervous but also excited. I'm especially looking forward to travelling to Japan; it's a place I've always dreamt of visiting.
Who is your favourite player and why?
My favourite player is Rod Paaniani Sang Yum. He's from Samoa but actually plays on a Brazilian team (Jacarei Rugby). He's got an amazing background story, which I have a lot of respect for.
Who do you think will win Rugby World Cup 2019 and why?
Japan – in my opinion they're the best.