Manchester United
UNITED. DELIVERED.: A United World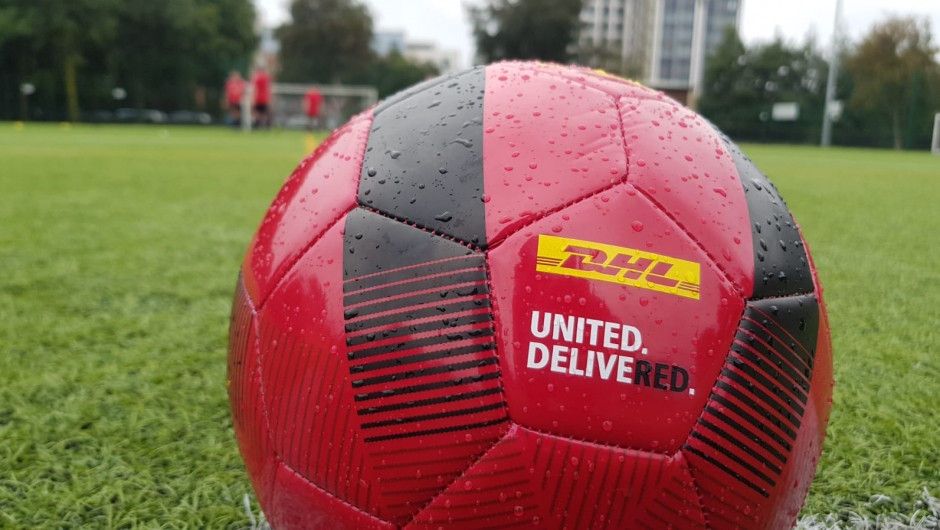 The 2018/19 UNITED. DELIVERED. Global Football Tour is well underway. After kicking off in Old Trafford in August, the special tour footballs and legacy kits travelled some 173,745 kilometers for 54 matches in 47 countries in 2018. Over 560 people have taken part.
The highlight reels tell an inspiring story of Manchester United supporters around the world coming together to share a special moment – get closer to their club and collectively dreaming of trip to the Theatre of Dreams.
Out of the shadows
After several members of United's first team sent the tour ball on its way from Old Trafford, it was only fitting that the
first match was held right outside the stadium with a group that knows the pitch well but only dreams of setting foot on it. Members of the local Manchester United Supporters' Club in Manchester played a rainy match with their Theatre of Dreams in the background.
To Russia with love
A month later the tour touched down in Moscow, where a highly devoted member of the Moscow Reds Supporters Club was nearly at a loss for words when asked to describe what it felt like to host a match and to be part of the great crowds at Old Trafford.
Into the heart
In Bhutan, we were reminded that distance cannot put a damper on devotion. Despite thousands of miles and multiple time zones separating the country from the UK, match host Nadik says he and his fellow fans feel a deep connection to the club.

A United World
No matter the country or continent, their voices are the same.
"You feel the spirit of playing with this bib and this badge."

(Beirut, Lebanon)
"Entering this tour, I realized this is a way of getting closer to achieving my dream of meeting my idols."

(Bogota, Columbia)
"The club is in our hearts, it's right here."

(Thimpu, Bhutan)
"I think this is as close as we can to feel a part of being at Old Trafford."

(Nadi, Fiji)
"This is something we'll never ever forget as long as we live."

(East London, South Africa)
"I hope to go to Old Trafford on time!"

(Mukono, Uganda)
"It means I get a chance to be a part of the Manchester United team in a small way."

(Rachi, Pakistan)
We can't wait to hear more in 2019!
You too can join the largest fan football tour in the world.


Register to host a UNITED. DELIVERED. match


and get your chance to win a trip of a lifetime to Old Trafford!