Manchester United
UNITED. DELIVERED.: A chance to visit the 'Theatre of Dreams'
Key Takeaways
UNITED. DELIVERED. global football tour 2019/20 kicked off in Singapore
1,500 entries compete for a VIP visit to Manchester United home, Old Trafford
Wilson Loke and Terrence Lee declare their love for the English club
25.10.2019
The UNITED. DELIVERED. global football tour 2019/20 has kicked off once again! The ultimate goal for all the teams competing is a once-in-a-lifetime opportunity to travel to Manchester United's legendary home, Old Trafford, for an unforgettable experience.
This year's tour began in Singapore at the end of August, hosted by Manchester United super fan Wilson Loke. In the meantime, the global football tour has played 25 matches in 25 countries and has already travelled a total of over 110,000 kilometers.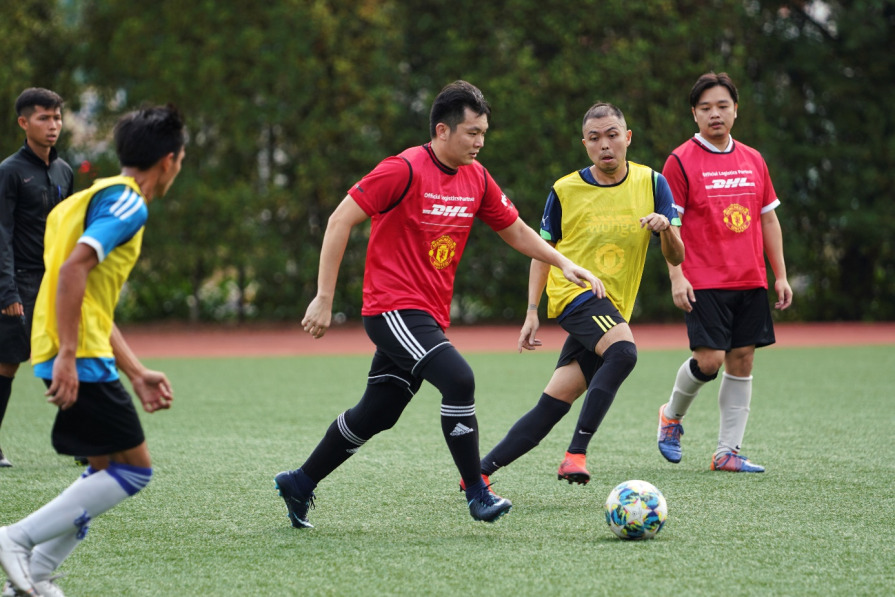 "I've been a United fan since I was 10 and it's been my dream to go to the 'Theatre of Dreams' to watch Manchester United play live."
 
"I have been a United fan since I was 10."
Wilson Loke, UNITED. DELIVERED. match host in Singapore
 
For Wilson Loke and his team from Singapore a trip to Manchester would be a highlight of his life. "Even though we are thousands of miles away, it's great to feel that all of us are supporting the same club together," he says. "As the saying goes, form is temporary, but class is permanent. Manchester United is permanent class."
And the mere thought of possibly visiting his dream team's home at Old Trafford makes him smile broadly.
 "I watch all the games live on ManU TV," Wilson declares enthusiastically.
The chance for a trip of a lifetime

"We all want to thank you for giving us this this opportunity. The whole team absolutely cherishes the goodies provided to us."
Those "goodies" he is referring to are the kit that Manchester United and DHL supply to each match host. These include:
An official United. Delivered. match ball

Red & yellow Manchester United and DHL branded bibs

Cones for the pitch

Wristbands

Pop-up goals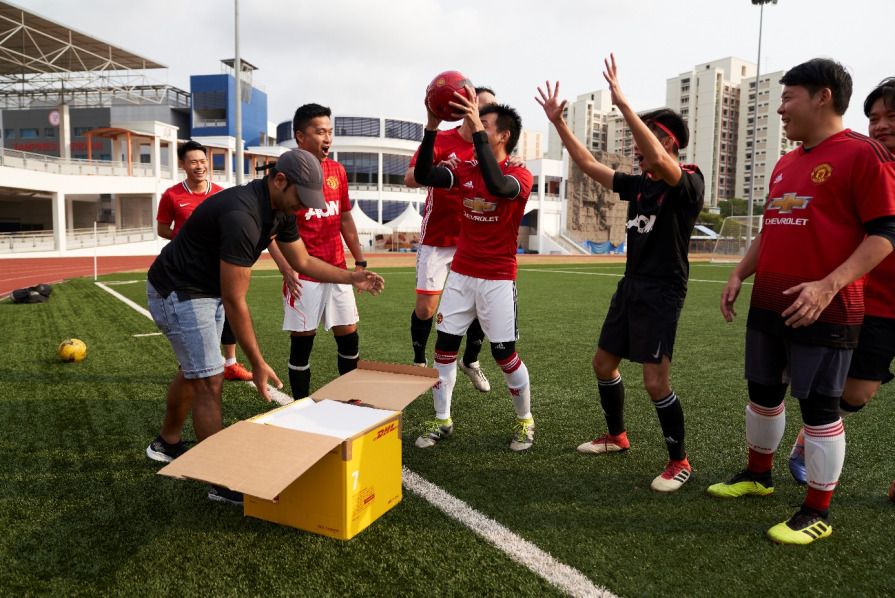 So Much more than a game
The Singapore team hopes to qualify for an Old Trafford weekend in Manchester next year.
Wilson remembers exactly when he fell in love with 'his' club, Manchester United. "I was watching Ryan Giggs running down the left flank, as I'm a left midfielder myself," he recalls. "My best memories have to be the season when Manchester United won the Treble with the last-minute goal. I think that Manchester United has such a global appeal because we're simply the best team in the world!"
"We're simply the best team in the world!"
Wilson Loke, UNITED. DELIVERED. match host 
 
"When you have a winning team, there is nothing else to do but support it," says Terrence Lee.
"The reason why Manchester United has such a huge global appeal is easy. It's because when you have a winning team, there is nothing else to do but to support that winning team," says Terrence Lee, another Singapore player. "I actually visited Old Trafford two years ago and the memory has stuck with me ever since.  It feels great to be a Manchester United fan in Singapore because when you walk out wearing the jersey you have people walk up to you and say, "Yeah! Man United!"
Stay tuned
Keep following the largest fan football tour in the world, and experience for yourself the energizing camaraderie shared by thousands of Manchester United's international fans. 
Stay tuned right here for the latest on the global football tour on DHL InMotion. Moments that deliver.

The UNITED. DELIVERED. Global Football Tour  
Stay up-to-date right here.