Gewandhausorchester
Gewandhausorchester to perform Boston Pops style for DHL birthday party
Key Takeaways
DHL's largest air freight hub to celebrate 10th anniversary
World-famous Gewandhausorchester to perform
1,300 guests expected at Saturday's concert
It's a moment well worth celebrating. Since the grand opening in 2008, the DHL Express Leipzig terminal has become Deutsche Post DHL Group's largest air freight hub worldwide. The massive, high-tech facility accommodates 65 inbound and outbound planes each night, handling roughly 350,000 shipments. Some 5,700 people work there.
65 planes take off and land at DHL's largest air freight hub every night.
To mark this anniversary – and to thank the region and its people for their support – an extraordinary, two-day celebration has been planned on the first weekend in September 2018. Among the very special guests invited to perform at the event is the world-renowned Gewandhausorchester. With its long and illustrious history, stretching back more than 250 years, DHL is thrilled and honored to offer its guests this exclusive musical highlight.

Our logistics partnership with the historic Gewandhausorchester hit the road in 2009.
As Official Logistics Partner, DHL has collaborated closely with the Leipzig-based orchestra since 2005. Beyond the complex logistics of the orchestra's tours, which involves the safe transport of highly sensitive and precious musical instruments, the two companies share many common values and work together on special projects that have an impact on the community. The celebration in Leipzig is one such project.

DHL transports everything from the unique and irreplaceable instruments, to music stands and the musicians' wardrobe.
Playing it Boston Pop style
The Gewandhausorchester will be delivering a special performance for this extraordinary event – offering an array of popular film music in the style of the Boston Pops Orchestra based in Boston, Massachusetts (USA). Some 1,300 local guests from the region have been invited. Tickets for the event are being raffled off by various media partners to local music fans as well as charitable institutions.
The weekend kicks off on Saturday, September 1, with a birthday party for staff along with their family and friends the BELANTIS Family Park. Over 17,000, including DHL's Board of Management, are expected to attend the day's festivities.
The Gewandhausorchester takes the stage for the first time later that evening at 8:00 pm at the Gewandhaus.
On Sunday, the celebration will continue with an official anniversary ceremony at the Gewandhaus in Leipzig. Business leaders and government officials from near and far will be on hand to delight in two additional performances by the legendary orchestra.
"We'd like to thank the community and our neighbors from in and around the Leipzig region for their continued support in recent years," says Markus Otto, CEO of European Air Transport Leipzig GmbH. "And being able to have the world-famous Leipzig Gewandhausorchester performing at the event is truly fantastic."

Up to 10 planes fit in the hangar at DHL's hub in Leipzig, which is mostly used on the weekend for aircraft maintenance.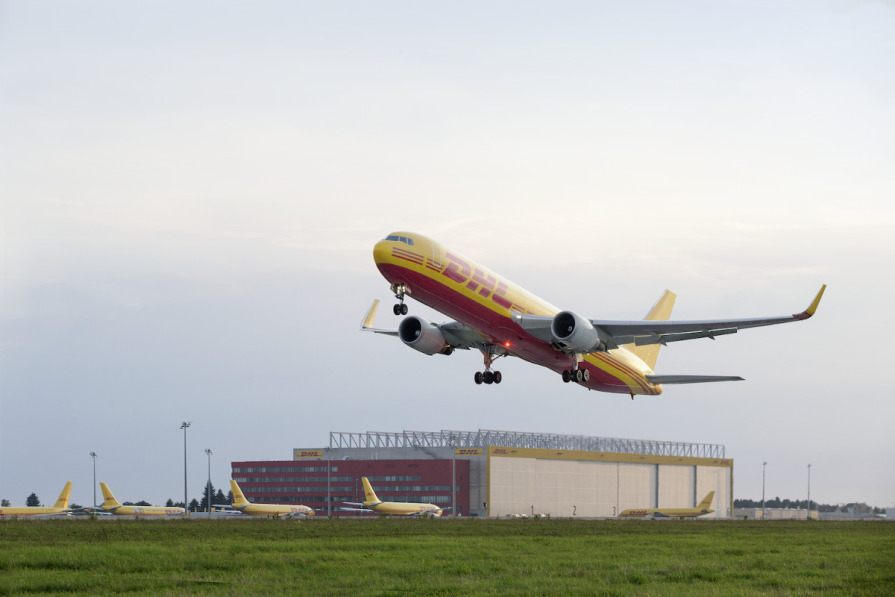 DHL Boeing 777 cargo planes can hold more than 100 tons of freight.