CANADIAN GRAND PRIX 2022
Welcome to the Formula 1® Logistics Hub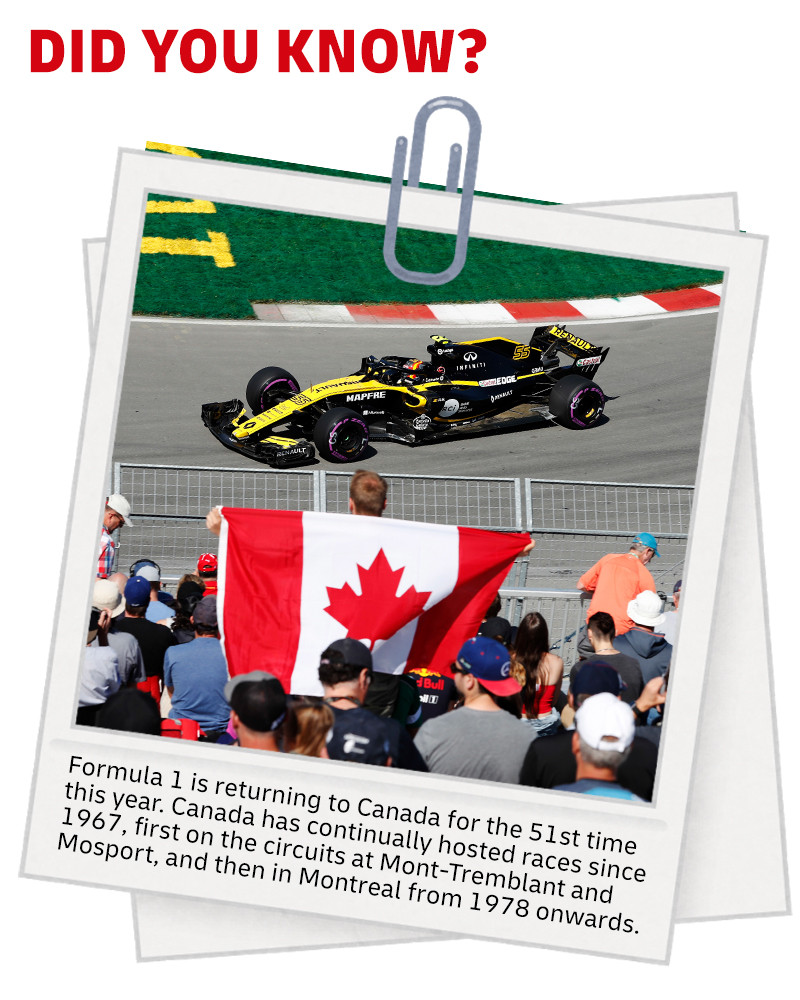 The Canadian GP is making a long-awaited comeback after a two-year break. About time, you might say! After all, this race is considered to be one of the absolute highlights of the season by both drivers and fans alike.
It's been an unforgettable year of F1 action in the North American continent. Earlier in the year, we saw the spectacular premiere of the Miami GP, and now, Formula 1 is back for a second time this season. It is also set to return for a third time with the American GP in Austin, Texas, later in October.
The Montreal race will round off the third double header of the season following on from Baku, some 8,900 kilometers away. Once the checkered flag has fallen at the Circuit Gilles Villeneuve, it will be time to head back across the Atlantic to Europe for another well-established classic at Silverstone. How's that for a busy schedule?
Every race weekend, our quizzes are a brilliant chance for you to test your F1 knowledge. Who are the most celebrated drivers? Can you recall all of F1's memorable racing moments? And how are we delivering this spectacular world-class racing event around the globe?
If you think you've got what it takes, then you're in with a chance to win any of our awesome prizes! Simply click the button below and get your thinking helmet on!