Fashion
From New York City to Ho Chi Minh City with Jessica Minh Anh:
How we are supporting sustainable change within the fashion industry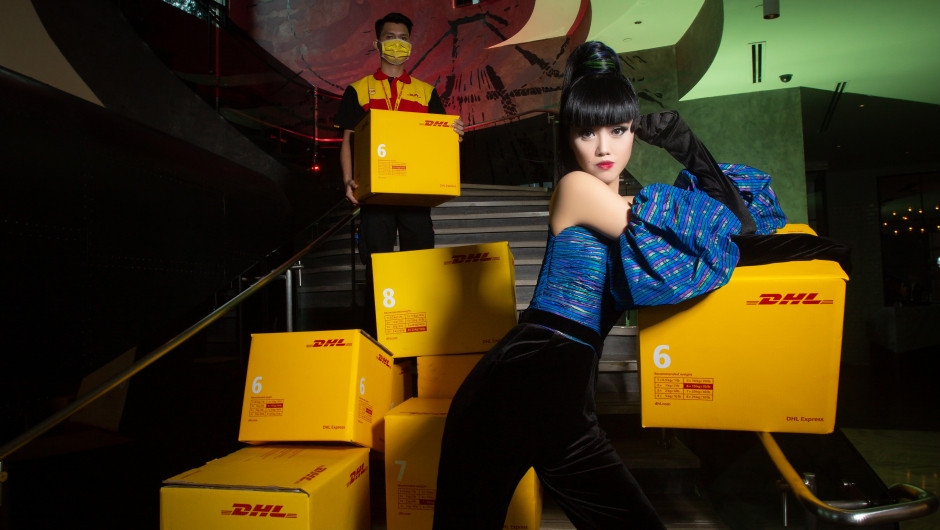 As the need for sustainable change continues to emerge, we pave the way for realizing an impactful difference in logistics. Our long-term mission to achieve zero emissions by 2050 highlights our ongoing dedication to working more sustainably. The desire to drive positive change has become a central part of our core partnerships with some of the industry's leading organizations, including the Council of Fashion Designers of America (CFDA), the British Fashion Council (BFC), Camera Nazionale della Moda Italian (CNMI), and several Fashion Week organizations around the world.
Our focus on sustainability and promoting greener logistical solutions is also a key component for our collaborations with leading fashion show producer, actress, and supermodel Jessica Minh Anh. This January during Fashion Week, we teamed up with her to host one of the most innovative catwalk shows at JFK International Airport in New York. The show's core theme was sustainability. Now we have partnered up with Jessica once more for an exclusive fashion shoot in Ho Chi Minh City, Vietnam ahead of the release of her upcoming travel film series.
Despite the outbreak of the global virus, COVID-19, we continued to ensure all deliveries arrived safely and on time. Our employees displayed a remarkable degree of dedication under such serious circumstances. Working with Jessica and various designers, we coordinated the swift delivery of sustainable haute couture dresses from Paris, Lebanon, and Jakarta to Vietnam. A tight schedule was upheld to ensure that every gown arrived in Vietnam within two to three days.
"I would like to thank all the DHL international specialists who have delivered first-class services on a global scale", said Jessica. "They managed to deliver my very important packages on time, every time, from everywhere in the world. I can always rely on DHL and their excellent services, especially during this challenging time. They are truly the top international logistics and delivery company."
"Working behind the scenes of a fast-moving and creative industry like fashion requires an agile and intelligent approach to delivering global logistics solutions. After the great cooperation in New York, DHL Express is now very pleased to provide Jessica with our logistic expertise and to offer her support for urgent shipments", added Shoeib Reza Choudhury, General Director & Country Manager DHL Express Vietnam. "Even during the COVID-19 pandemic, thanks to our solid global aviation network and a company of dedicated people whom we call Certified International Specialists, we are able to support our customers and move their shipments across borders."
This collaboration comes after the first catwalk show, hosted in partnership with Jessica, that centered on raising awareness for globally sustainable supply chains. The J Winter Fashion Show 2020 in New York City showcased eight haute couture, ready-to-wear, and jewelry collections from several international designers. Some, such as Peruvian artist, Ani Alvarez Calderon, used a blend of traditional artisan handicraft and upcycling techniques to create one-of-a-kind designs. Others, such as Blossom Box, work with artisans in India to create beautiful handicraft creations. The catwalk show also shined a light on green logistics solutions which minimize the environmental impact of shipping.
"Shipping, which is crucial to the fashion industry, can have an eco-friendly footprint," said Jessica to CNN in an interview following the catwalk show. "My show illustrates that there are green delivery solutions which cut down on damage to the environment and reduce emissions." In addition to using our fleet of energy-efficient airplanes, helicopters, trucks and vans as a visually impressive and impactful show backdrop, the catwalk show also included other key sustainable elements. For example, all hangers were made of SFI beech wood by Arch & Hook and state-of-the-art Glammfire electric heaters were used to heat up the runway and backstage areas. The catwalk site itself, the DHL Express hub at the airport, also runs on electricity from renewable energy sources, such as wind, hydropower, solar, and biomass.