esports
ESL One Birmingham 2018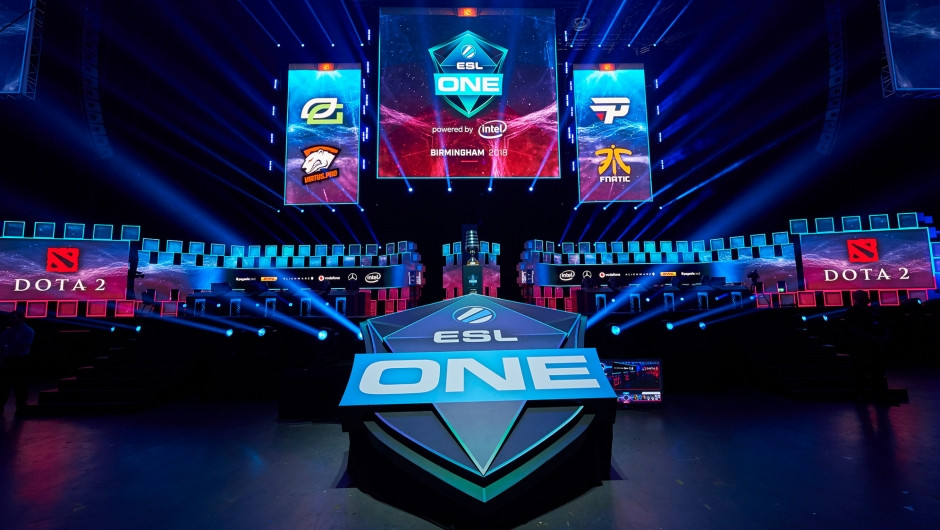 Key Takeaways
All you need to know about ESL One Birmingham 2018 is THIS Blog
Dota 2 Major taking place from 25th - 27th May 2018 in the Arena Birmingham
A total of 12 teams competing
Group A: Evil Geniuses, Fnatic, Team Spirit, Virtus.Pro / Group B: OG, paiN Gaming, Team Liquid, Vici Gaming / Group C: LGD.Forever Young, Mineski, Newbee, OpTic Gaming
Prizes: 1500 Qualifying Points (QP), Winner team will take home $500,000 along with 750 QP, second placed team will earn $200,000 and 450 QP while third-placed team will pick up $100,000 and 225 QP
Winner: Virtuos.pro, runners up: OpTic Gaming, 3rd place: Pain Gaming
Almost 10.000 spectators at the weekend
DHL is the Official Shipping and Logistics Partner for the ESL One series
Sunday
What a weekend! ESL Dota 2 tournament in Birmingham – the wrap-up
And it's a wrap! For the first time in Dota history, Birmingham was the place to be for the esports and Dota community, and it was quite an event.
Also, for the first time the event was broadcast live on BBC Three and of course live on Facebook. The response was huge!
But first let's deal with the factual side: The winning team, Virtuos.pro, not only took home an absolutely massive and shiny trophy but also a stunning $500k – half of the tournament's $1m prize pool. The North American team Optic Gaming finished in second place and took away a prize of $200,000.
"It's always amazing to win a tournament," Virtus.Pro player Pavel '9pasha' Khvastunov told the reporters.
Almost 10,000 fans watched the thrilling games this weekend, and ESL boss Ralf Reichert says esports are going to be "the most normal thing on the planet" in five years' time.
And another first-timer, DHL, was the official Shipping and Logistics Partner for the ESL One series. They surprised and delighted the fans with goodies and a "dream team" in the shape of SirActionSlacks and EffiBOT as well as organizing the entire logistics to guarantee that everything was there on time. The crowd was chanting "DHL, DHL, DHL" and, as one fan described their performance: "DHL! Such an utterly British response. Loved it."
We will keep you updated about future ESL events on dhl-in-motion.com/esports. We hope you liked our coverage of this year's event in Birmingham! Last but not least, enjoy our Highlights of the Day video.
"DHL, DHL, DHL!"
Thousands of spectators came through the doors of the Birmingham Arena to see the title decider. Before the players went head to head, the names of the series partners were read out. And what do you know? It seems that the fans have one clear favorite; how else can you explain the chants of "DHL, DHL, DHL"? ;)
We would like to thank you for this great show of appreciation and to return the compliment – you've been a great audience!
It is all about team spirit: Welcome to the big players of esports
The fact that the first ever United Kingdom Dota 2 Major event taking place in 2018 is quite astonishing, because esports is going a long way and it is becoming huge.
As the esports industry is hitting near billion-dollar revenues this year, it shows the potential for talented young players to be seen and to compete with players around the globe. Moreover, for companies like DHL, esports is an interesting market because of its shared values such as team spirit, precision and of course speed. That's why DHL is participating and trying to help this special movement to be a success story.
Football clubs such as Schalke 04, Manchester City and Paris Saint-Germain have esports teams, and big companies all over the world invest to be a part of it. This year's event in Birmingham is the best example of the growth of esports, as huge arenas are filled with thousands of enthusiastic fans watching their stars play games on the big screen and impatiently waiting the for next big event to start.
Cosplay Contest at its finest!
For the first ever United Kingdom Dota 2 Major event, a Cosplay contest is a must! Today, Europe's biggest Dota 2 Cosplay competition stopped in Birmingham for the first time, and it was a blast.
The Cosplay contest has been a long-standing part of the festival experience at ESL One and gives every talented and aspiring Cosplayer a chance to unveil their latest creations in front of thousands of fans.
The rules were easy. The costume had to be Dota 2 related and self-made. Although it was really more about the thrill and being appreciated, 3,100 euros prize money was a nice, tempting add-on for those entering.
And we have to say, we were blown away by the costumes! The lucky winner was @TanakhTo (character=Sven, as seen in the picture), followed by @rehabGnaked (character=Luna) and @NinjasminDota (character=Dark Willow) in third place.
Saturday
EffiBOT and SirActionSlacks, the new Dreamteam of Dota 2!
Like father, like son. As mentioned before, SirActionSlacks and EffiBOT teamed up to inspire the Dota 2 community in Birmingham. Together, they witnessed special moments and showed mutual appreciation. Here is the video you all have been waiting for. Enjoy!
Meet EffiBOT, the new star turn in the Dota 2 circus!
This is EffiBOT and, as you can see, he is pretty smart! EffiBOT is able to follow every move because of his 360-degree camera and is the perfect choice to be SirActionSlacks' new buddy.
Today EffiBOT was introduced to the Dota 2 community on a stroll around the venue, during which he handed out free gifts to fans, answered tricky questions about EffiBOT (i.e. himself) and of course about Dota 2. The crowd, who were clearly fascinated, were able to take away some nice goodies, such as ESL apparel, sweet DHL cake-pops and cool caps.
Usually, the fully automated EffiBOT is at work in DHL warehouses, transporting goods and packages from A to B, but he would also make a darn good Dota 2 character with all of his strengths. He is precise, always on time and able to carry double his weight. He followed SirActionSlacks through the narrow aisles of the arena, and the fans, who were amazed by his skills, followed him round in a large group.
A lot of selfies were taken, and not only with the master himself, SirActionSlacks, but also with EffiBOT who is now officially the new DHL superstar!
Friday
Recap of Day One in Birmingham
A lot of Slacks (don't worry folks, SirActionSlack is also a comedian), two wins and two teams that lost their games – there has been a lot going on today at the first ever United Kingdom Dota 2 Major. The hype is so huge, even BBC Three is going to broadcast the semi-final and final live this weekend.
The crowd was enthusiastic and the teams gave their best to deliver top performances for this special day of competition. pAin Gaming and FNATIC were the jubilant winners today, but the real winners were the fans at the venue who were there to see this special event.
Tomorrow will be action-packed as well, with the ritual pre-show, two semi-finals and a cosplay contest that is likely to be the most photographed event at the Arena in Birmingham tomorrow.
We have seen a lot of team spirit so far and players moving their mouses with such precision that only EffiBOT (catch us tomorrow for more information about this buddy) surpasses them in terms of speed – and coolness of course. These moments that deliver will definitely come back this weekend, and we hope you will too. See you guys tomorrow!
The start of the Dota 2 journey embellished with a poem
It's finally here, guys! The Dota 2 tournament has begun, and it has been quite a journey so far. In this video, SirActionSlacks is going to show you how it all started, just like in the famous British Christmas tale.
Thanks to DHL, all the goodies arrived on time and the story is just about to start. And as you all know, it feels good to hand over gifts to your friends – these are the #momentsthatdeliver.
Get ready to enjoy this wonderful weekend, and because we would never let you down, we're getting you in the mood with our little poem. Read and enjoy.
T'was the night before the Dota 2 Major, and all through the houses,
The players were restless, clicking their computer mouses.
But in the heart of the city, excitement is brewing:
A tournament is in town, and there's lots that needs doing.
The tournament's being set up all nice and neat,
Awaiting the players who soon will compete.
The city finally settles, all snug in their beds,
With visions of the trophies dancing in their heads.
When they're finally asleep, in the dark of the night,
A plan is prepared to make the event feel just right.
Understanding it all requires a pretty quick brain.
Just leave this to me, I'm an almighty man!
He had devised a gift they'd never forget:
Red and yellow parcels, rarer than any set.
Inside the boxes hid heartwarming notes
Made using the experts knowledge of memes and the notes.
There was a wide selection of spoil with the cards,
To encourage each gamer to really try hard.
With haste he visited each players' room,
Knowing the teams would be waking up soon.
At last all the packages made it into the hands
Of Dota 2 gifts from faraway lands.
His work was done, not a thing had gone wrong.
Finally, time to plan the next special song
Welcome to Birmingham!
The day has come, welcome to the ESL One Dota 2Major in Birmingham. You will experience the first ever united kingdom Dota2 major, live from Birmingham. In this Blog you will find all the information needed regarding the tournament for the whole weekend, may it be geeky or just informercial, proudly presented by DHL. So friends please take a seat and enjoy the ride to experience #momentsthatdeliver.