MotoGP
MotoGP™

in 2019 – Here's What You Need to Know
Calendar
The 2019 MotoGP™ calendar may feature another 19 grands prix staged in the same order as last year, but some of the race weekends have been moved forward. The season itself will kick off in Qatar one week earlier than last year and the races in Argentina and the United States will also take place week ahead of schedule.
Despite the late start, two weeks rather than one will separate the Red Bull Grand Prix of The Americas and the Gran Premio Red Bull de España – the European opener at the iconic Circuito de Jerez. And for very good reason: From tiny TV components to an entire BMW X5M safety car, the Championship's journey across the Atlantic is a highly complex and delicate undertaking. As the Official Logistics Partner of MotoGP, we make sure all the equipment used by the three classes, MotoGP™, Moto2™ and Moto3™, is packed up properly and shipped safely to Europe. The additional buffer helps us do the job right and keep costs down. After all, we're talking about getting some 800 crates into 40 trucks for the trip from the racetrack to the airport and loaded onto four Boeing 747s.
In Europe, the race action will take place at Le Mans, Mugello, Barcelona and Assen in the usual fortnightly fashion. The Dutch TT at the end of June will be the first of two back-to-back races before the first half of the season draws to a close in Germany. This year's summer break will actually be worthy of the name, with nearly four weeks separating Sachenring and Brno.
The second half jump starts with the familiar bang of back-to-back races in the Czech Republic and Austria, followed by Silverstone again on the last weekend in August. The Misano meeting has been postponed by one week but will run back-to-back with Aragon. Two weeks later, riders will head off to Thailand and a fortnight after that they'll face a punishing triple header in Japan, Australia and Malaysia from October 20 to November 3. The season finale is in Valencia on November 17.
Teams
A long-standing partnership came to an end at the 2018 season when Tech 3 split from Yamaha after 18 years together in the premier class. Herve Poncharal's outfit will field KTM machines for the first time this year. When Tech 3 said adieu in March 2018, announcing their intention to join KTM, Yamaha found itself without a customer racing team. But a replacement was eventually found in the new outfit, Petronas Sepang Racing. The new team took over Team Angel Nieto's grid slots. One team has left MotoGP without a replacement in 2019: Marc VDS Racing pulled the plug on their project at the end of 2018 after four years in the premier class. That drops the field from 24 to 22 bikes this season.
Riders
We witnessed an especially action-packed transfer period this year. The biggest bombshell came in early June when Repsol Honda announced out of the blue that they had engineered a deal with Jorge Lorenzo. Danilo Petrucci was promoted from Pramac's satellite team to take his place at Ducati. Johann Zarco also made a sensational move, departing from Tech 3 after two years to become a KTM works rider in 2019. Andrea Iannone left Factory Suzuki for Aprilia while Franco Morbidelli found a new home with the new Petronas Yamaha Sepang Racing Team following Marc VDS Racing's withdrawal. Karel Abraham, who rode for Team Angel Nieto in 2018, went to Avintia.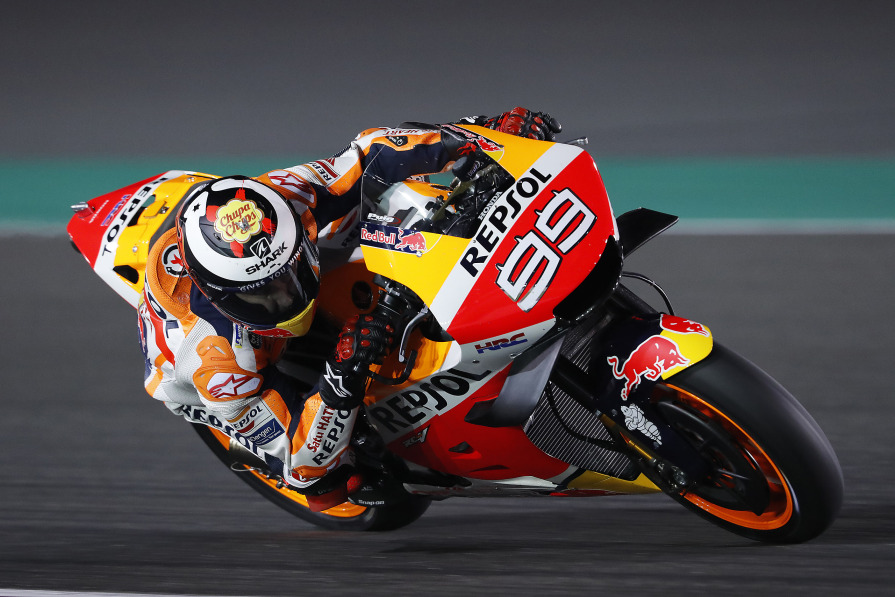 MotoGP will welcome four rookies to the fold in 2019. Joan Mir will team up with Alex Rins at Suzuki. Moto2™ World Champion Pecco Bagnaia will take Danilo Petrucci's place at Pramac Racing. Miguel Oliveira will partner with Hafizh Syahrin at Tech 3 KTM and Fabio Quartararo will get to prove his worth at Team Petronas Yamaha Sepang Racing. At the same time, no less than six premier class riders have left. Dani Pedrosa ended his racing career to become development rider at KTM. Avintia man Xavier Simeon and KTM rider Bradley Smith left to join MotoE™. Scott Redding headed to the British Superbike Championship and Alvaro Bautista to the WSBK with Ducati's factory team. Tom Lüthi is returning to Moto2 after just one season in MotoGP.
Testing
If you've checked out the 2019 test calendar, then your head might be spinning because it looks quite different from 2018. While two days of testing were added at Jerez in November, one of the three, three-day test sessions normally held in February and March was cancelled, meaning that testing right before the start of the 2019 season only took place in Sepang and Losail. The five private test days per rider and season which, in the past, teams could complete at a track of their choosing were also cancelled. Still standing are the two test days in the week after Valencia and the three Monday tests in Barcelona, Brno and Misano. In order to compensate in some small way for all the changes, a two-day test will be held during the season at a track in Europe that teams must agree on.
MotoE™
A new series partner has joined the World Championship. The FIM Enel MotoE™ World Cup will be its very own electric class contested during five race weekends in 2019 using identical motorbikes with around 160 bhp made by Italian manufacturer, Energica. Twelve established teams from MotoGP, Moto2 and Moto3 will field 18 machines for what is sure to be an exciting line-up. We're proud to be the official partner of the series and to support the MotoE outfits.
This inaugural MotoE™ season will feature a more varied field than any other motorcycle race series at this level. The riders hail from a wide range of classes – from MotoGP to the Endurance World Championship. The age range is just as impressive, with a whopping 26 years separating the youngest competitor, Hector Garzo (20), from the oldest, Sete Gibernau (46). Rounding off the diverse field is Maria Herrer, who joins Angel Nieto Team MotoE as the only female rider.