FIA GIRLS ON TRACK
EMPOWERING AND INSPIRING YOUNG GIRLS THROUGH OUR PARTNERSHIP
Girls on Track is a project designed to empower young girls and promote gender equality in an innovative, engaging, and positive manner.
The initiative encourages females to get involved in the world of motorsports by inviting girls aged 8-18 to the track to discover the industry in more detail and learn about the opportunities available to them. It aims to provide activities to engage girls across three key topics: Education, Career and Racing.
Girls on Track is all about supporting girls to realize their dreams, gain confidence and experience a behind the scenes look at the industry.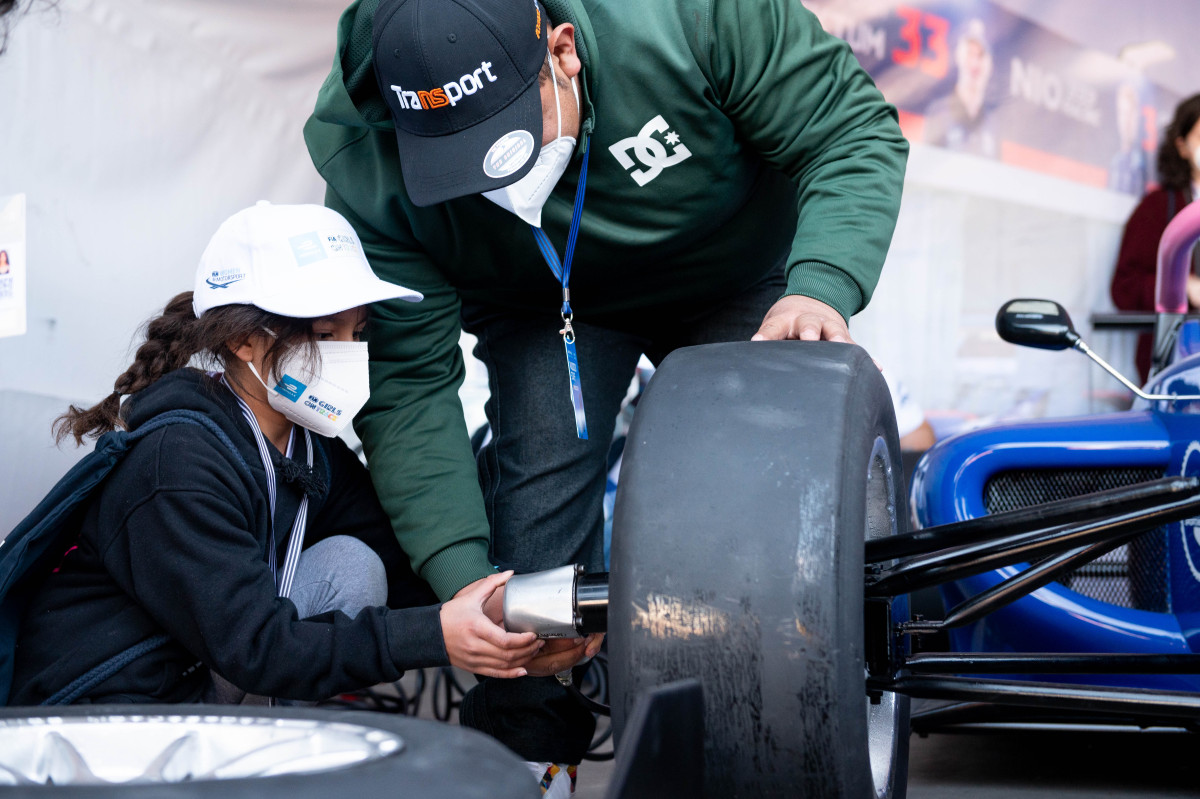 We're working with FIA Girls on Track to bring this powerful initiative to life and help it impact females across the world. Our DHL workshop offers girls the chance to understand opportunities available to them as it relates to our role as the World Championship's Official Logistics Partner:
Providing the girls with a hands-on experience to challenge their skills and knowledge.
Creating fun and interactive challenges for the girls to learn about important topics such as sustainability and logistics e.g., Route Optimization Challenge and VR Box Stacker Challenge.
Shining a light on our GoGreen programmes and the importance of sustainability.
Showcasing our role in delivering the Championship around the world.
Mexico City
Our inspiring female colleagues from the DHL Mexico team invited girls to take part in our interactive challenges whilst educating them about our role as Official Logistics Partner and DHL GoGreen & GoTeach programmes in Mexico.
Discover the Formula E partnership