This season, DHL and Formula 1 are taking sustainable logistics to new heights. DHL is introducing 18 new trucks to its fleet running on biofuel, supporting their goal of becoming Carbon Net Zero by 2030.
Away from the track, DHL are on a mission to find out What Fuels You? Tell us what fuels your love for Formula 1 to win 2024 Grand Prix tickets. Enter here.
The new trucks will be delivering at all European Formula 1 races this season, running on HVO100 drop-in fuel. By doing so, our biofuel-powered trucks will have reduced carbon emissions by 83% in total when compared to standard fuels.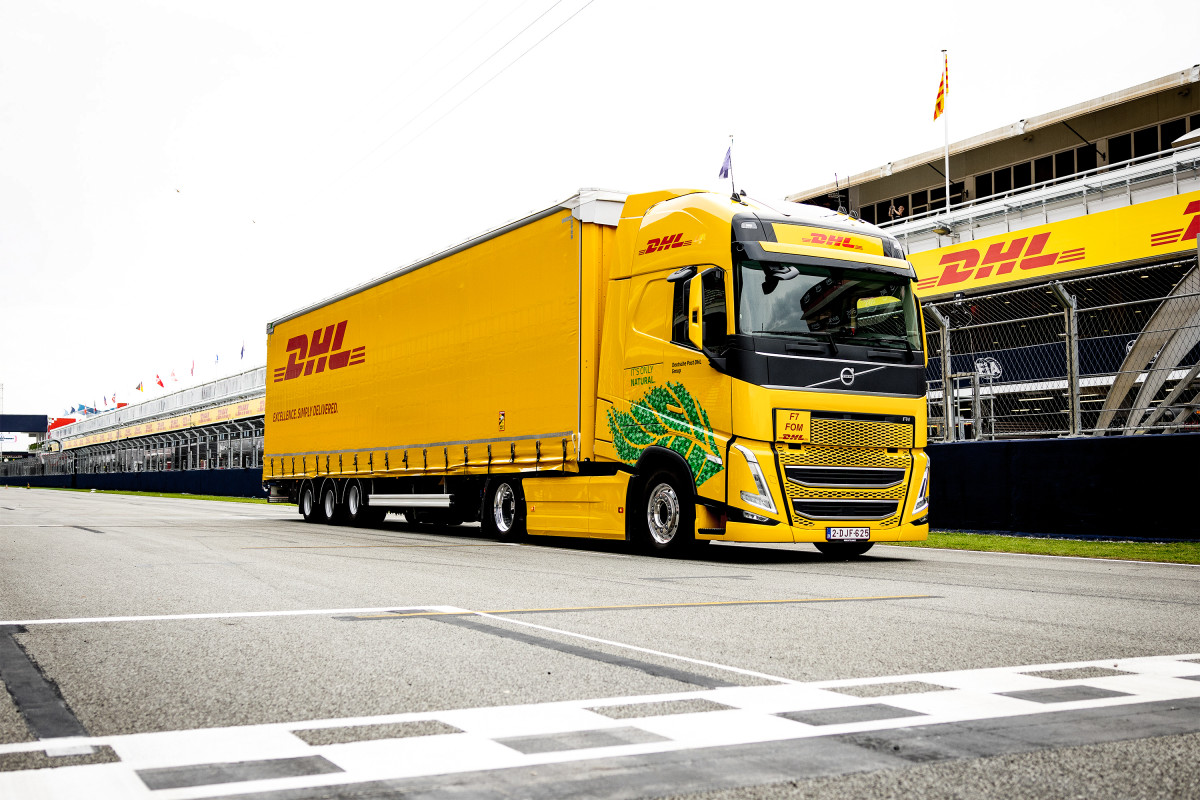 What is biofuel and how is it made?
Biofuels are liquid fuels produced from renewable biological sources, including plants and algae. Biofuels offer a solution to one of the challenges of solar, wind, and other alternative energy sources.
DHL uses HVO100 drop-in fuel for running the new trucks. Hydrotreated Vegetable Oil (HVO) is made from renewable bio-based feedstock, which is obtained from wasted oils and fats residues, for example, used cooking oil.
FORMULA 1 ON THE ROAD TO BEING NET-ZERO CARBON BY 2030
Introduced remote broadcasting operations leading to a reduction in travelling freight.
Redesigned freight containers that enable more efficient aircraft to be used.
Reduction in single-use plastic across events.
Recruitment of sustainability specialists and improve internal infrastructure to ensure progress.
Delivering more events using alternative energy sources like solar panels, green tariffs, and biofuels.
Find out more on what's to come from F1
here
.
Sustainable fuels on track
Formula 1 is also working to develop a 100% sustainable fuel ahead of 2026, in line with the introduction of the next generation of hybrid engine, which all F1 cars will use from the 2026 season.
The introduction of sustainable fuels for F1 cars will make a contribution to the sport's goal of achieving Net Zero by 2030 and the fuel will be designed with 'drop-in' capabilities for real-world use, with huge potential to decarbonize the wider automotive sector. Find out more on Formula 1's sustainable fuel in the video here.
WIN TICKETS TO YOUR LOCAL F1® GRAND PRIX IN 2024
TELL US WHAT FUELS YOUR LOVE FOR FORMULA 1®