Download the EffiBOT Dash app and play the new zombie level!
We've brought our beloved robot, EffiBOT, to the online world for you to play and compete in our contests! All you need to do is duck, jump and weave your way around the obstacles in the DHL warehouse to collect as many parcels as you can.
A new bonus level has arrived in the DHL Warehouse… but enter at your own risk!
EffiBOT has found itself in the zombie underworld! Make sure to avoid the zombies in the all-new bonus level, survive and you could find yourself climbing the leaderboard!
Create a private leaderboard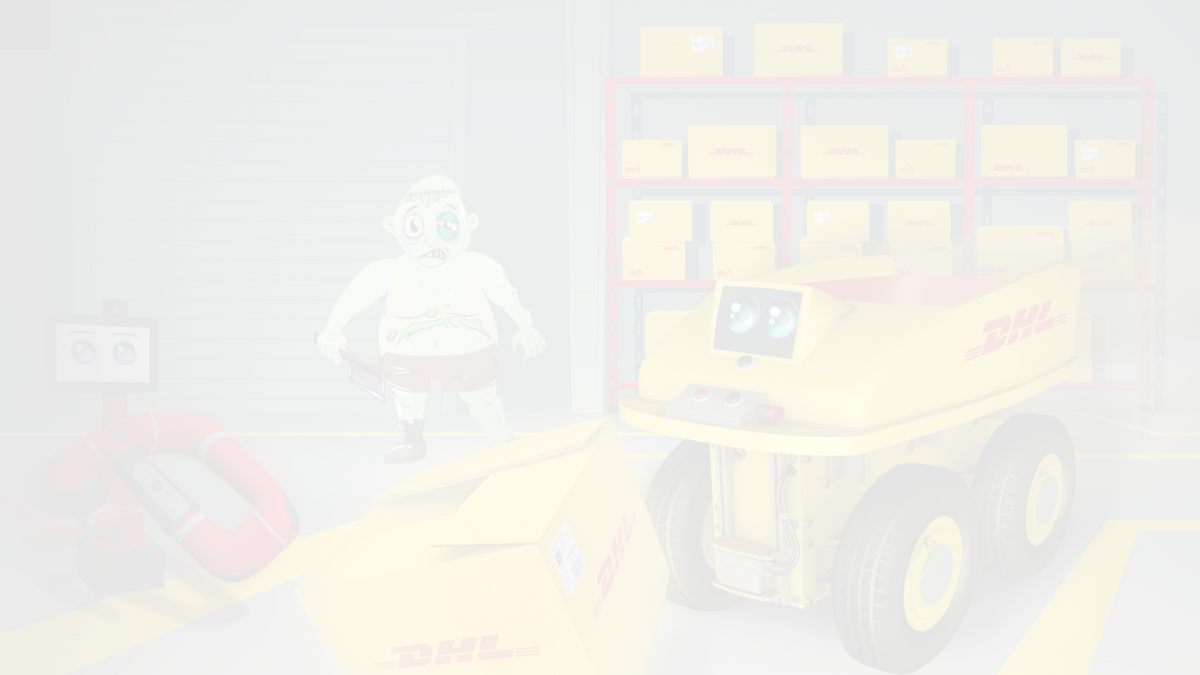 Private competitions
Create your own private leaderboard and compete against friends!
All you need to do is:
Go to the app and click on the trophy icon.
Click on the 'Private' button in the top right corner.
Type in a code (follow one of the below steps):

a) If you are creating the leaderboard: Type in a code of your choice*. The code you input will automatically generate a private leaderboard, so make sure you take a note of it so you can share it. Next, share the code with your friends along with these steps.

b) If you have received a code: Type in the code supplied by your friend.

Click 'Submit' – This will take you to the leaderboard.
Go back to the main page to play and enjoy!
*The character limit is set to 16. It is not case sensitive and characters are allowed.