SAPEUSES & ENTREPRENEURS
DHL AND NATIONAL GEOGRAPHIC CREATIVEWORKS EXPLORE THE POWER OF FASHION WITH A LOOK AT A CENTRAL AFRICAN SUBCULTURE AND EMERGING FASHION ENTREPRENEURS.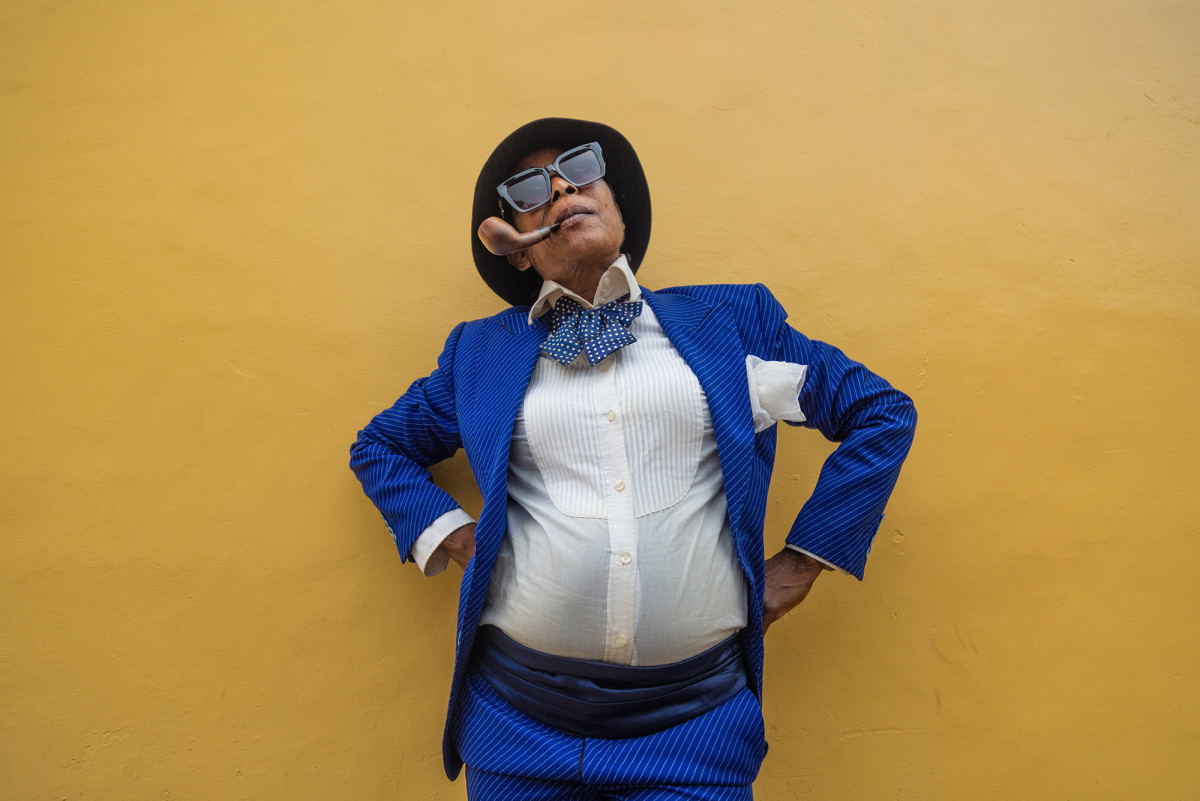 Enough with gender roles and conventions – bring on empowerment and freedom of expression! Fashion is much more than just clothing. Through fashion, we express who we are, how we see the world, and how the world sees us.
Empowerment & Individuality
In the second episode of a three-part film storytelling campaign, DHL and National Geographic explore the world of fashion. First, National Geographic photojournalist Yagazie Emezi takes us to Brazzaville, the capital of the Republic of the Congo. She introduces us to the fascinating subculture of the Sapeuses – the women who proudly wear their dandy-style men's clothing. For Emezi it is a many-faceted expression of femininity, self empowerment and individuality.
Handmade Fashion, made in Gambia
We then travel 6,000 kilometers from Central Africa to Gambia in West Africa, where we meet Haddy Dibba. A designer and fashion entrepreneur, Dibba stands for fashion, accessories and decorative textiles made in Gambia, for upcycling and sustainability, and for the up-and-coming, export-oriented West African fashion scene. With the help of DHL, Dibba sells the handmade garments and textiles under her label to customers around the world.
Be Part of
#DressToExpress

by DHL

We all have our personal style. Extravagant, minimalist, gender conforming, gender fluid, transgender or agender – our appearance expresses our personality.
Congratulations to all winners!
| Firstname | Country |
| --- | --- |
| Lauren | United Kingdom |
| Tiffany | United States |
| Riette | South Africa |
| Jana | Portugal |
| Allen | United Kingdom |
| Tonya | United States |
| Jelena | Serbia |
| Angelina | South Africa |
| Minton | Unitd States |
| Arzate | Mexico |