DECEMBER 2021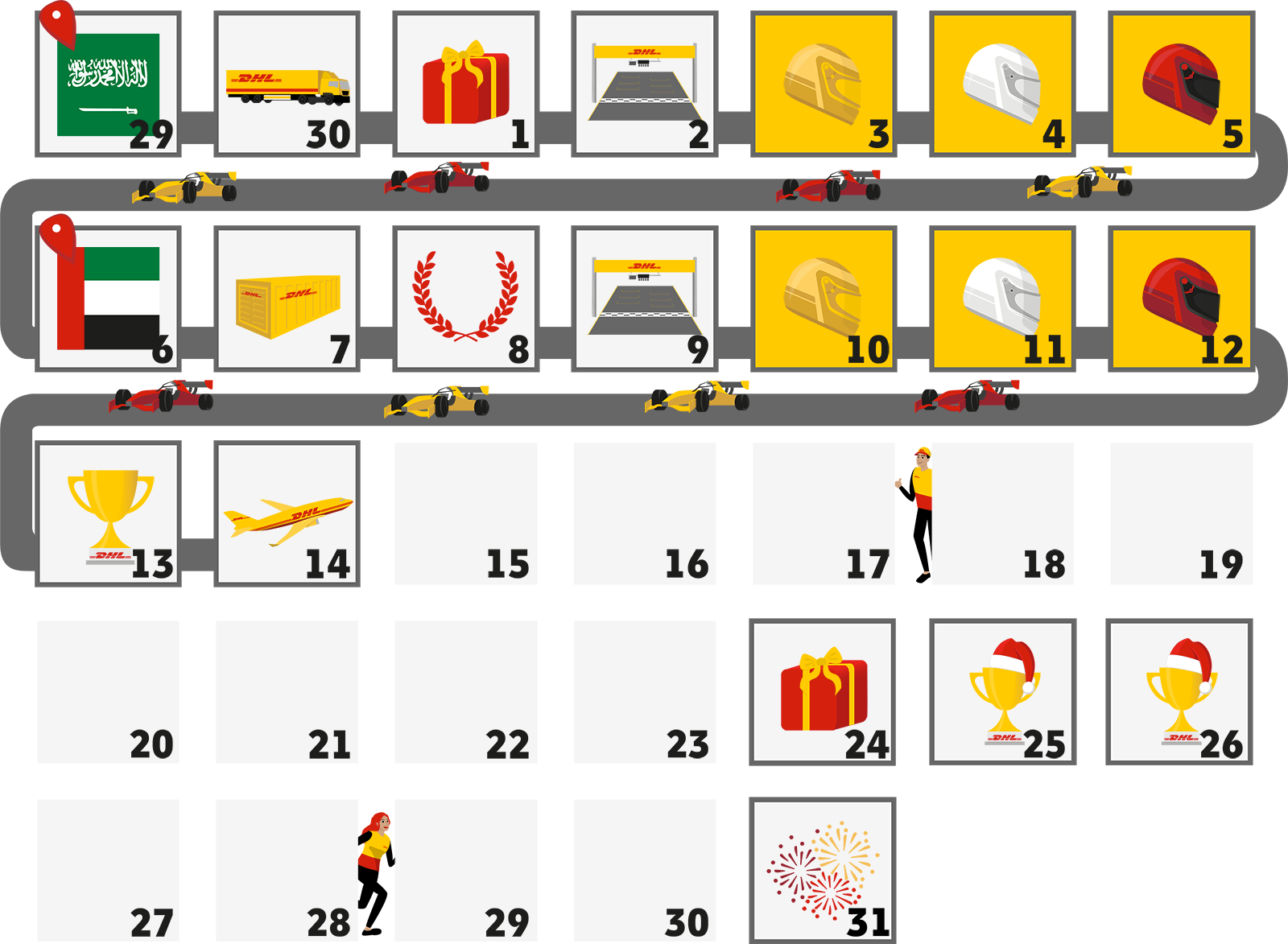 Formula 1® Logistics Hub
Join us behind the scenes and win great prizes!
Delivering the greatest season ever
In celebration of the biggest F1 race calendar in history, with 22 races taking place across 4 continents, we couldn't be more excited to introduce to you our brand-new Formula 1 Logistics Hub! The home of exclusive racing, logistical and behind-the-scenes content, it has everything and more, to deliver you the greatest season ever!
Updated with new and exclusive information regularly, join us as we navigate the globe delivering our most ambitious FIA Formula 1 World Championship yet.
Test your F1 knowledge and win great prizes
And that's not all! Every race weekend our quizzes will be a chance for you to test your F1 knowledge: Who are the most celebrated drivers? Can you recall all of F1's memorable racing moments? And how are we delivering this spectacular world-class racing event around the globe?
If you think you've got what it takes then you're in with a chance to win any of our awesome prizes! Simply look out for the helmet icons during each racing weekend, click on the icon and take the quiz. Are you ready? Then get your thinking helmet on!