DHL FASTEST PIT STOP AWARD
FORMULA 1® DELIVERED BY DHL
More than just stopping
A Formula 1® pit stop is much more than just stopping, changing tires and accelerating away. Perfect planning and absolute precision at breathtaking speed are needed to get it right first time. Pit stops are just one example of how Formula 1 is a team sport.
Outstanding teamwork
The DHL Fastest Pit Stop Award was established in 2015 to recognize outstanding teamwork and performance from the unsung heroes who make a vital contribution to the drivers' success on the track.
Jeddah Corniche Circuit
Formula 1 stc Saudi Arabian Grand Prix 2023
Fastest Pit Stop Video
Ferrari maintain tight grip on DHL Fastest Pit Stop Award
Ferrari's mechanics have made an excellent start to this 2023 Formula 1 season. After success in Bahrain, they again delivered the DHL Fastest Pit Stop during the race in Saudi Arabia and with a time stood stationary of just 2.1 seconds, provided invaluable assistance to Carles Leclerc on his charge up the field.
Leclerc had been obliged to start from P12 on the grid after being handed an engine penalty. As the race commenced, Ferrari's aggressive strategy of starting him on soft tires paid off right away. Leclerc soon plowed through the field and had already worked his way up to P6 before coming into the pits.
With a super-speedy 2.1-second pit stop, Leclerc's mechanics were instrumental in setting up a vitally important overcut on Lance Stroll's Aston Martin. Unfortunately, a safety car period on Lap 18 then forced Leclerc to ease off on his charge, which enabled Lewis Hamilton to make a cheeky pit stop and get the jump on the Scuderia's man after being overtaken by him on the track at the start of the race. The Ferrari on fresh hard tires couldn't quite hack it. Leclerc remained stuck in seventh place.
Ferrari may have been down again on performance as regards tires in this second race, but their clean showing in the pits at least provided some good reason to be cheerful - 2.1 seconds is their best time in years – and after two grands prix, team Ferrari have laid claim to four of the five fastest pit stops.
It is plain to see that Ferrari are continuing on a steady upward trend after going into serious decline in 2020, which was brought about by equipment needing overhaul and an inexperienced crew of mechanics. But now in 2023, they still head the overall standings of the DHL Fastest Pit Stop Award which they last won in 2015.
Season Averages
How the teams' pit stop times improved during the course of the season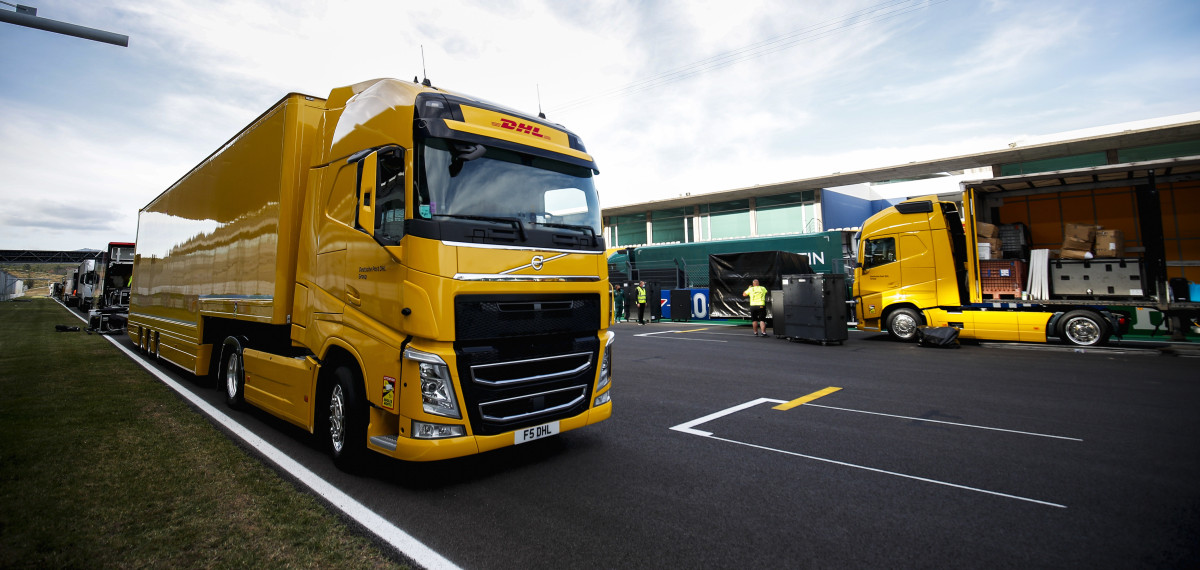 Formula 1® Logistics Hub
Join us on our biggest season yet
2022 Season
All the stats, facts and figures for the 2022 DHL Fastest Pit Stop Award.